Conagra Brands Packaging College
Thank you for attending! Find the link to the event presentation below.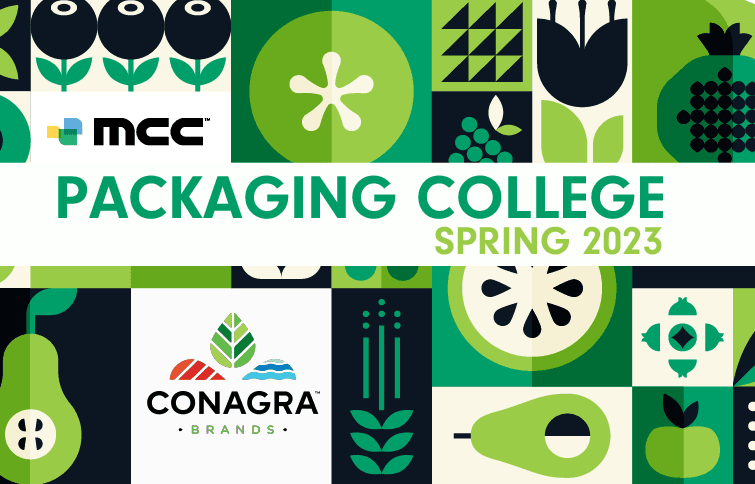 Event Details
Seminar
04/25/2023 - 04/26/2023 | 8:00 am | English
Below is the agenda we curated just for you!
Tuesday, April 25 – MCC – Elk Grove Village: 1530 Morse Ave., Elk Grove, IL 60007
Wednesday, April 26 – MCC – Niles: 6035 W Gross Point Rd, Niles, IL 60714
Parking:
Parking lots are available at both plant locations. Please park in the lot and use the front entrances for both buildings. A MCC staff member will be at the doors to let you in, as they are badge-access only.
PPE / Attire:
Safety is our highest priority at MCC. When we embark on the plant tours, you will be asked to remove all jewelry (earrings, watches, rings, etc.). Small jewelry bags will be provided for you to collect your items. If you own safety / steel-toed shoes, please bring them to both locations. We will supply toe-caps if you do not own any safety shoes. You will also be asked to wear safety glasses and hearing protection on the manufacturing floor. Close-toed shoes are required in both plants.
Business casual attire is recommended for this event. Jeans/denim pants are acceptable as well.
Join us!
Interactive workshop focused on Conagra Brands
New ideas emerge from great discussion
Learn how we do what we do, for you!
Meet & greet with your MCC team
Walk away with ideas
Registration is not available for this event.
Ready to get started?
Whether we've worked together before or this could be our first joint venture, we're excited to get the conversation going.