Open Day @ MCC Castlebar
Join fellow healthcare professionals for an interactive presentation on digital printing on Tuesday, November 8th.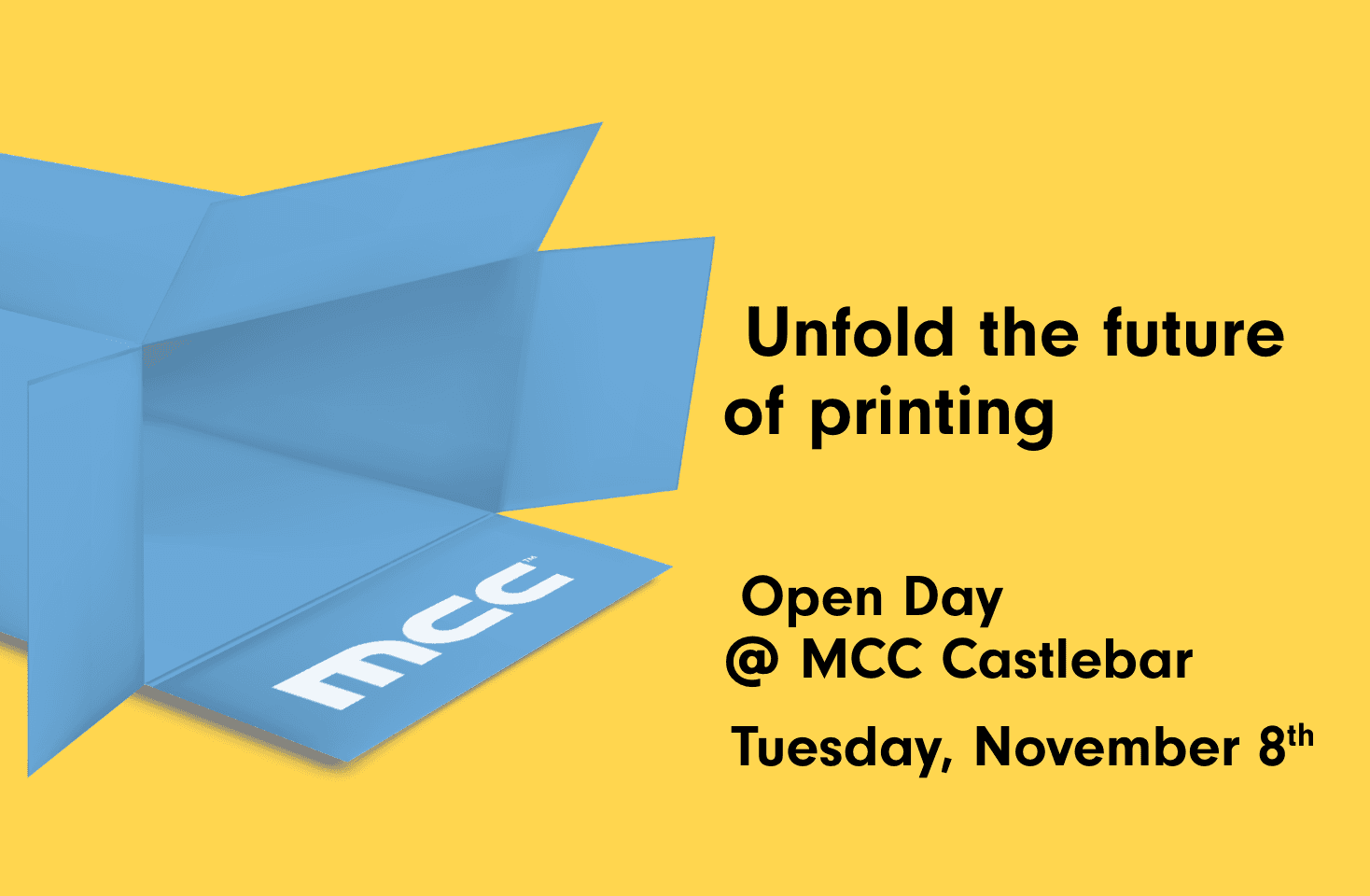 Event Details
Workshop
11/08/2022 | 9:00 a.m. to 12:00 p.m. GMT+1 | English
11/08/2022 | 1:00 p.m. to 4:00 p.m. GMT+1 | English
Ready to gain a competitive advantage? Our team is eager to share the latest packaging trends and technologies supporting the growth of our regional healthcare market.
Hear from industry experts on sustainability, supply chain security, and innovation. while technical experts will be available to get in the weeds on the label and carton production process. Come for the insights, stay for the tour. 
Open Day @ MCC Castlebar
The healthcare market is experiencing growth, yet many brands are struggling to keep up. Discover how adjusting your packaging strategy to incorporate digital printing can set your brand up for success in 2023.
Ready to get started?
Whether we've worked together before or this could be our first joint venture, we're excited to get the conversation going.