ReseaLabel
Discover how you can add convenience & product freshness to nearly any type of packaging with this easy-to-implement solution.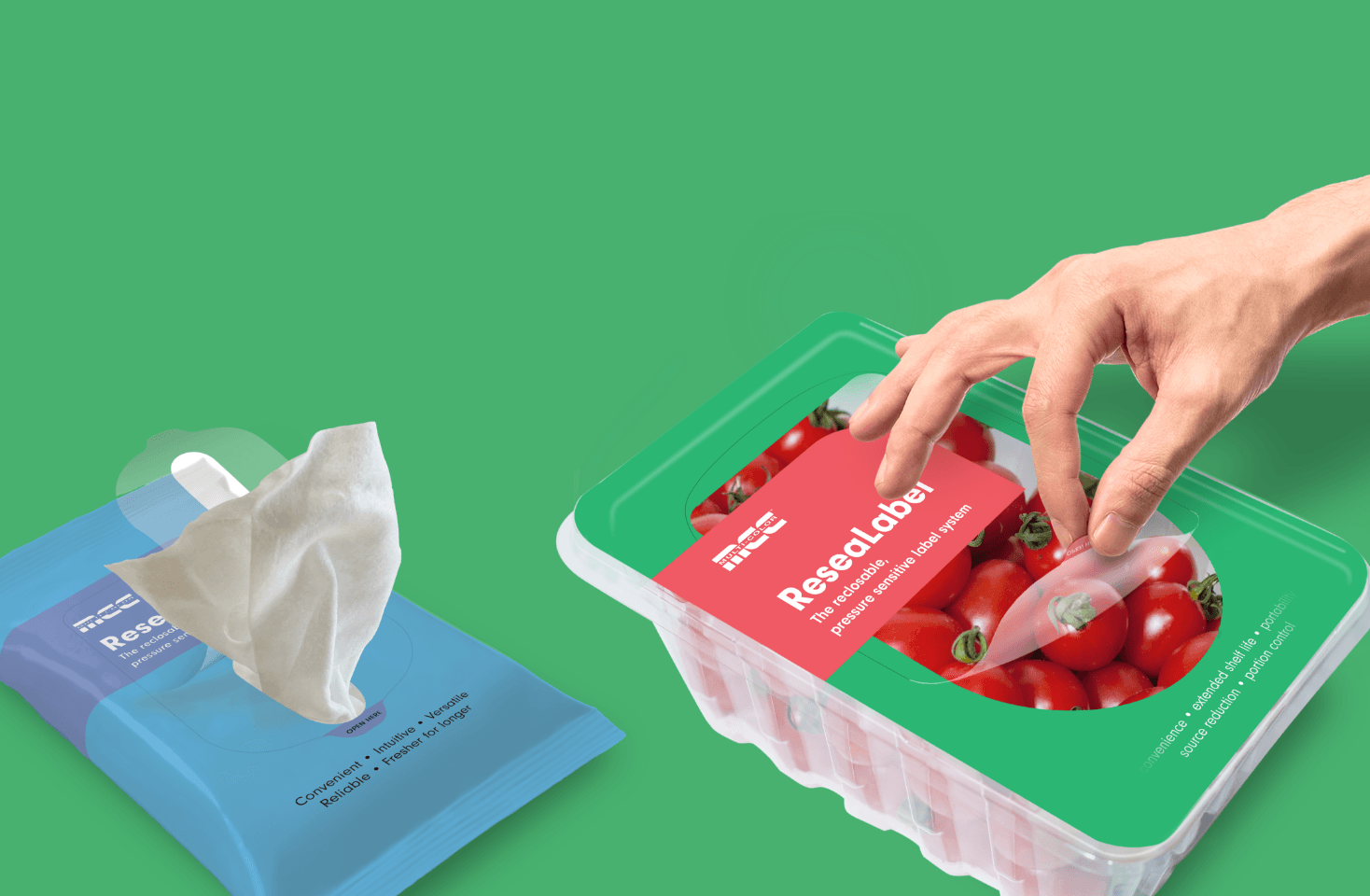 Event Details
Webinar
10/05/2021 | 11:30 AM - 12.00 PM EDT | English
10/05/2021 | 11:30 AM - 12.00 PM CEST | English
Register for our webinar: ReseaLabel: Your Label Solution for Re-closable Packaging on October 5th to learn how this solution brings added value to your consumer and enhances their experience with your brand.
After attending our webinar, you will understand why consumers and brand owners choose ReseaLabel over other re-closable packaging!  
Join a panel of MCC experts to learn more about ReseaLabel: 
Matthew Thomas, Business Development Manager  
Georgina Webb, Director of Sales, Reseal 
Josh Manley, Senior Technical Service Representative   
Moderated by Katie Hibbard, Marketing Team Leader, MCC 
3 Reasons to join this webinar
Learn in detail how ReseaLabel works and how it is catered to your brand's specific packaging needs
Discover the top 4 benefits of ReseaLabel that consumers and brand owners enjoy
Receive unique follow up opportunities for webinar attendees & get a personalized consultation with our experts to determine how to move forward with your reseal needs
Ready to get started?
Whether we've worked together before or this could be our first joint venture, we're excited to get the conversation going.