News
Riconoscimento dell'APR per i contenitori in HDPE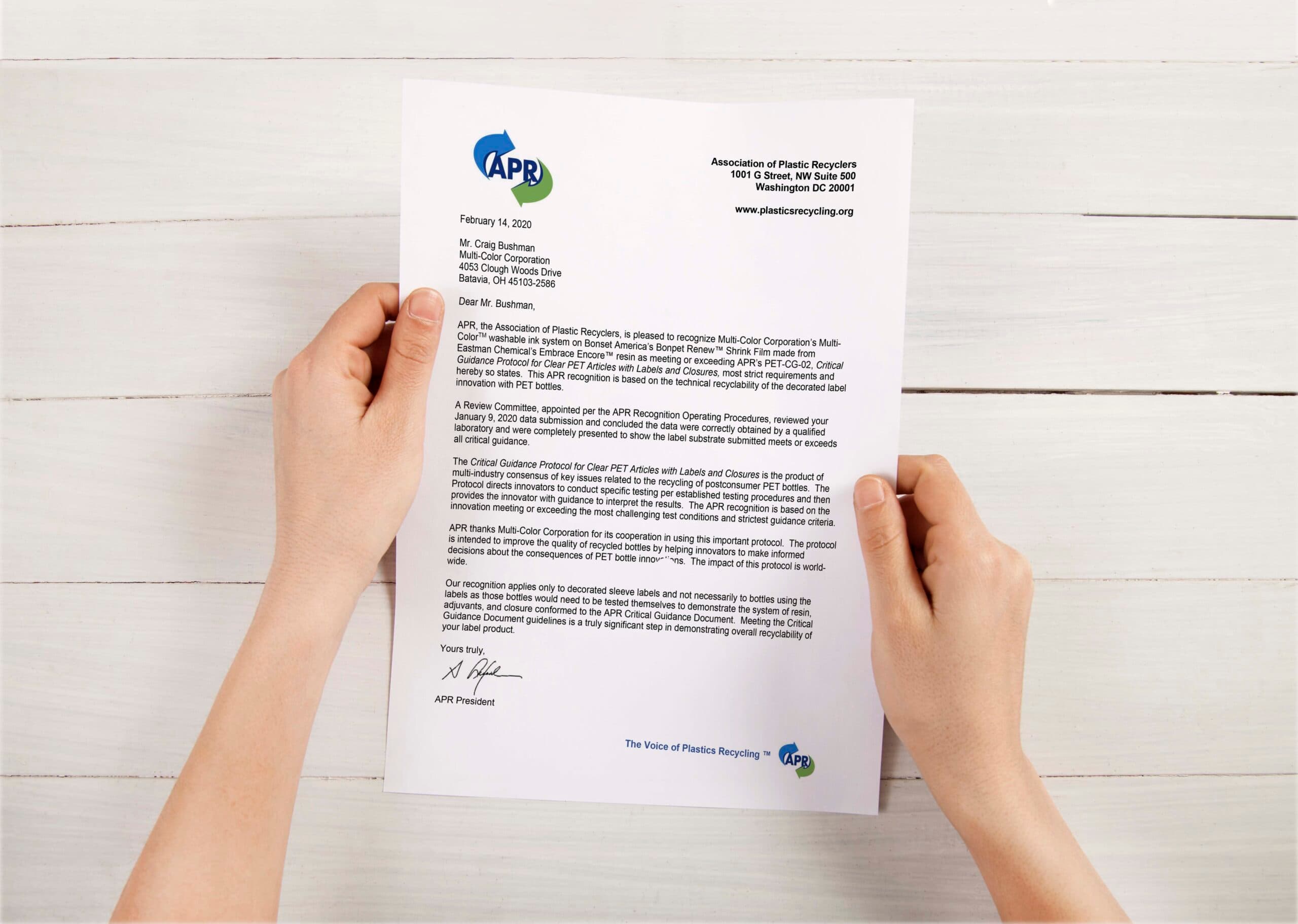 Good news regarding our HDPE containers: we have received our official APR Recognition for HDPE containers with HTL, IML, PSL, and shrink sleeve labels. Confirming that we have met the Critical Guidance requirements for recycling.
More information in the official communication from APR: 
The APR is the national trade association representing companies who acquire, reprocess and sell the output of more than 90% of the postconsumer plastic processing capacity in North America. We have been an active member for over 10 years and we part of the Technical Committee for Olefins and PET. Being part of these committees helps us understand the current industry standards for recycling. This way, we can develop the label solutions that meet the existing infrastructure.
MCC plays a leading role in APR Technical Committees. They have made the label capability, compatible with PET container recycling, available worldwide. We are glad to have MCC as an APR member."

John Standish, Ph.D, Technical Director at APR