News
Neues Leben für Glassine-Liner bei MCC Bangkok (Thailand)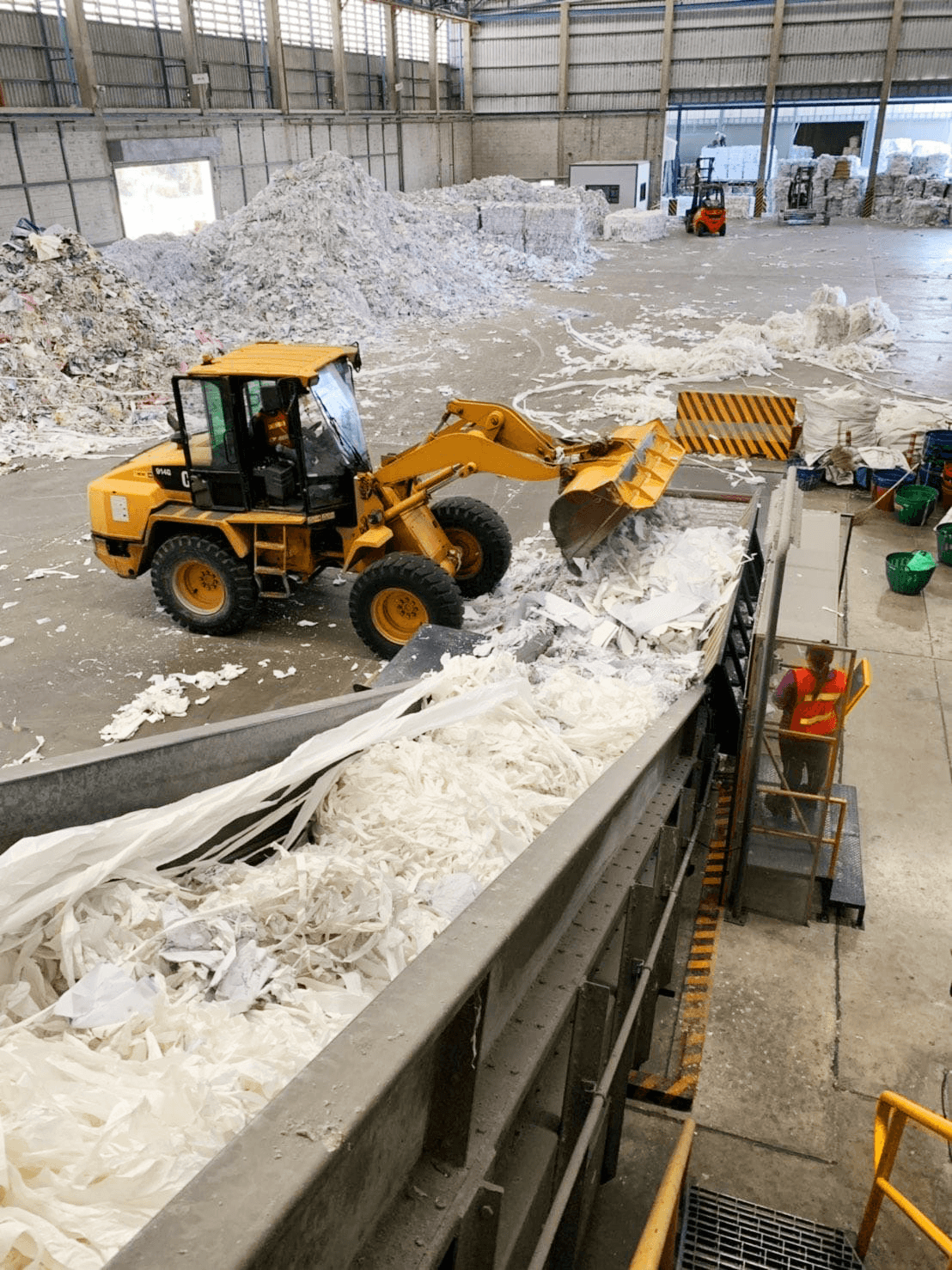 In 2019, the plant in Bangkok did an exercise on waste reduction. One major topic and source of waste that was discovered, was the glassine liner. Labels are delivered to customers on this glassine liner and are discarded once the label is adhered to the end product. The main question: "How can we give this 'waste' new life?". The solution: collection, consolidation, recycling.
It all starts with label delivery
Our delivery trucks are travelling across the Bangkok region to deliver good labels. They make use of the empty return journey, by collecting the waste glassine liner from customers. Then, the waste gets recycled into carton board and paper via our recycling partner.
Sustainability Roadshow
Dr. Craig Bushman, our VP R&D and product development, presented an Innovations & Sustainability Roadshow in the Asia region to launch this amongst many other projects to our customers. Over 80 companies attended across 4 countries. Many major multi-national customers have joined this program with intent from many others.
Project kick-off
The official launch of the glassine liner collection was October 2019. Since then, the collection happens every 3 weeks, with around 10 tons per collection-round. The plant has collected and diverted from landfill over 50 tons in total since the project kicked-off.
MCC Bangkok as a influencer
Until now, Bangkok is the only plant who is recycling the glassine liner, but we are actively working on being an influencer for other MCC plants across Asia and other regions.
Customers in the Asia region are engaged and focused to drive a sustainability agenda. The interest in the glassine liner recycling program was excellent and we are looking forward to increased adoption."

Craig Bushman, VP R&D at MCC