News
El compromiso de la comunidad es clave para ganar el premio All-American City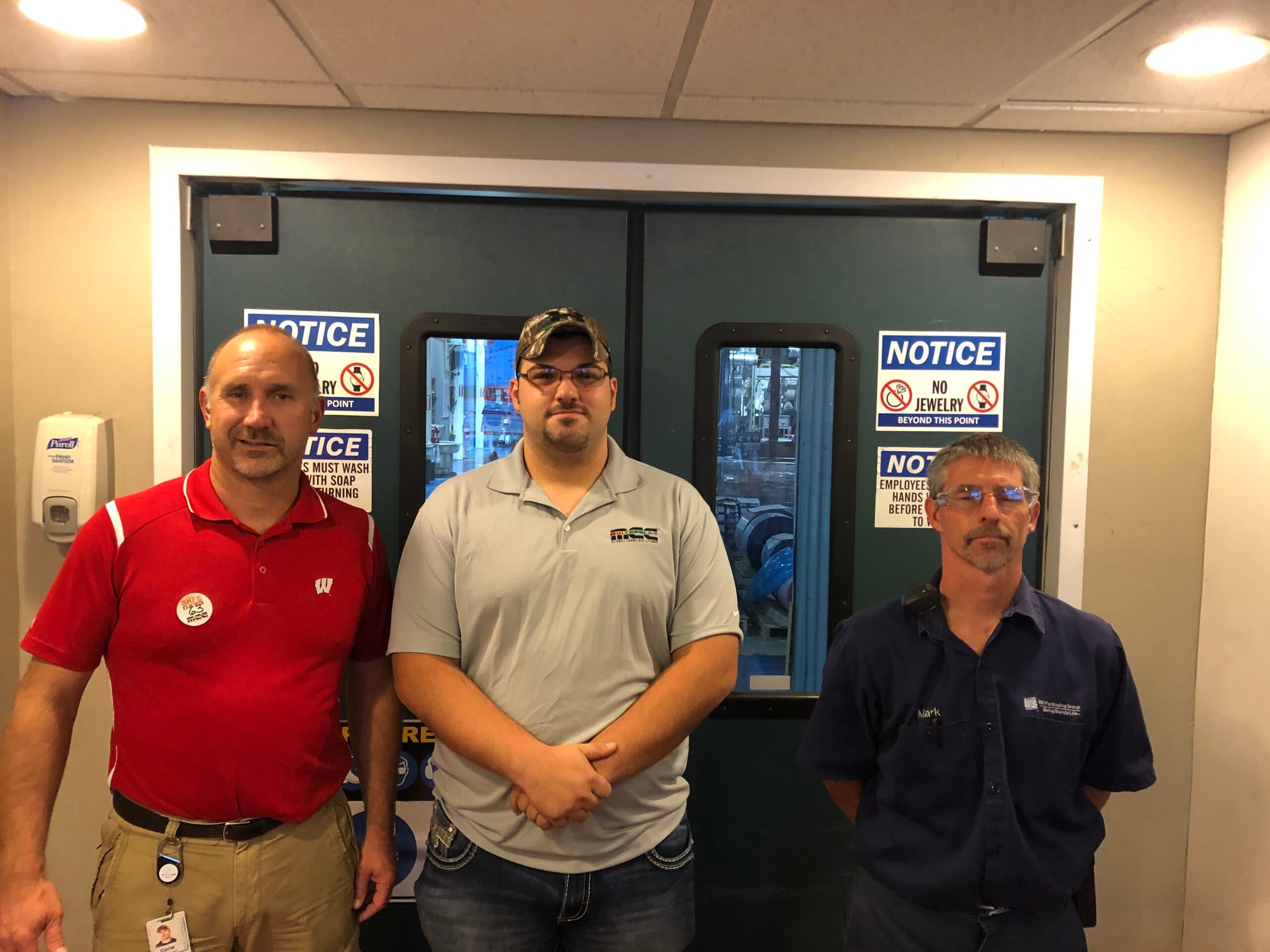 MCC Algoma, Wisconsin (USA)
Quite the accomplishment 
The All-America City Award recognizes communities that leverage civic engagement, collaboration, inclusiveness and innovation to successfully address local issues. Algoma was one of the 10 winners for this prestigious award for the Live Algoma community wellness initiative. 
MCC involvement 
The MCC Algoma facility played a huge role in capturing this significant achievement due to their involvement with the Algoma WolfTech program. It is a student-run business that provides technical and mechanical education and business skills to high and middle school students. MCC Algoma has been involved with this program for several years. They donated one of their machines for the students to learn how to become a press operator. It is a way for the facility to not only produce homegrown talent, but to give back to the community. They are grooming the next wave of talented MCC employees right in their backyard. In addition, they are providing a career to these students after they graduate high school. 
Successful example
Dakota Meyer, a graduate of the WolfTech program and current press operator at MCC Algoma, shared his story during the final virtual presentations to state why Algoma should win. He explained the positive impact this program has had on his life. "As a senior in high school I had the opportunity to operate a press machine right here at school. Not only was I getting the skills needed to get a job in Algoma, I was able to work with an incredible mentor (Mark Zastrow), who taught me more than the skills I needed for the job. Once I graduated, I was offered a full-time position as a press operator and have enough money to purchase mt first home.", stated Dakota. 
Role models leading the way
He and the rest of the WolfTech graduate students had the amazing opportunity to work alongside one of the best mentors MCC has to offer in Mark Zastrow. He is completely dedicated to teaching the students how to operate the machine in the WolfTech classroom every day, ensuring they reach their full potential. Another huge asset in the MCC Algoma's involvement with the program is Corie Zimmerman. He is a coach at the high school and has great relationships with the students, helping them out with finding a career with MCC. Thank you both for your hard work and efforts to help make MCC Algoma the best it can possible be and your involvement with making the community a better place.