News
Oro para aQuellé ViV y MCC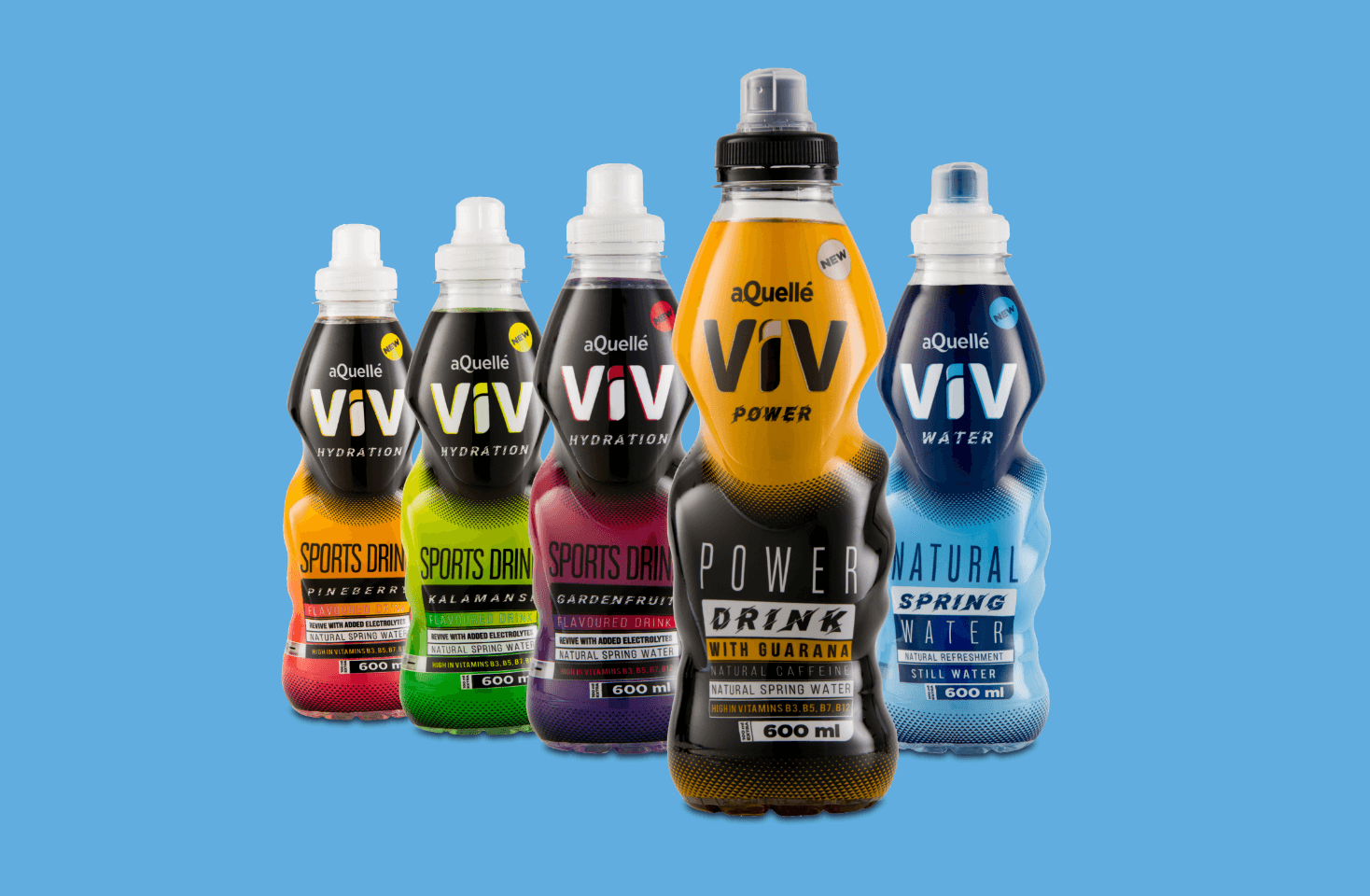 Unique, ergonomic, and sophisticated – all are reasons why the new ViV range by aQuellé has scooped Gold at the Institute for Packaging SA (IPSA) Gold Pack Awards, in both the Beverages and Best in Plastic categories.
The leading bottled water brand, aQuellé, extended their offering in September with a Power and Sports Drinks range, ViV. The range consists of a natural spring water and four unique and energising flavours: ViV Power is packed with guarana and natural caffeine, while the Pineberry, Gardenfruit and Kalamansi sports drinks revive with added electrolytes and B vitamins. All are made with pure natural spring water.
IPSA Gold Pack Awards
The IPSA Gold Pack Awards showcases the South African packaging industry, looking for excellent application and execution of anything that may involve new, innovative, or creative design, marketing or technology applied to packaging produced in Africa. 
Winning gold at this prestigious ceremony is an honour and a highlight for us as a brand. We give all honour and glory to God. We have worked with a stellar team of designers, manufacturers and partners in producing the unique ViV packaging and great tasting product." 
Nico Bosman, Director of aQuellé
Award-winning label
The shrink sleeve label incorporates triangular patterning, derived from the V in ViV, and flows dynamically over the bottle's elegant curves. High-energy typography gives a sense of power and forward action. The latest flexographic technology produces a crisp print that highlights the vibrant colours and smooth vignette. Printing the shrink sleeve requires technical innovation for maximum shrinkage of almost 70% whilst maintaining artwork integrity and a crease-free shrink result.
Two full vertical micro-perforation lines inserted on the sleeve allow for the release of steam during application. The addition of a third perforation line, an industry first, enables easy removal of the sleeve to support recycling of the PET bottle post-consumer usage. This emphasizes aQuellé and MCC's commitment to environmental sustainability.
The automatic applicator uses an orientation system to position the bottle and sleeve for precise application. Low-pressure steam directed onto the complex contours of the bottle is adjusted and angled for perfect shrinkage.