News
MCC helps Danone Take Another Step on the Sustainability Journey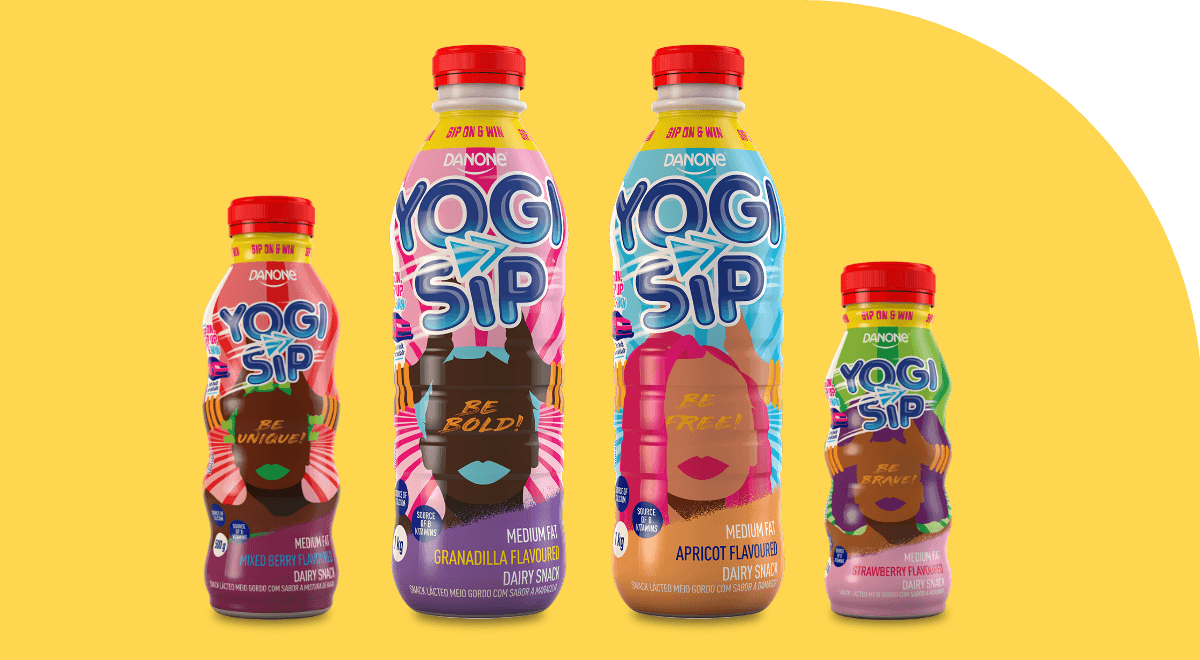 Danone's Yogi Sip has grown over the years to become the largest drinking yogurt brand in South Africa. To capture consumer attention, Danone launched a Summer campaign that included a range of limited edition bottles with a chance to instantly win prizes
These unique bottles were designed by Johannesburg based digital artist, Phila Hillie. Phila Hillie is a notable creative on the rise. Her striking creations landed her a spot on this year's Young Creators' Network top 15 list – a platform that aims to upskill the youth and offer them a chance to grow their creative practice.
One planet. One Health.
Danone has a global vision: One Planet. One Health. This applies to every aspect of its business, including packaging. For this project, it was important that the limited-edition labels are not only unique in style, but they also aid the recycling process. With new legislation passed in South Africa, it is imperative for Danone to educate their consumer to recycle. Danone approached MCC to assist with finding a solution to help their consumer easily separate the PET sleeve from the HDPE bottle, as PET sleeves are not currently recycled in South Africa. MCC added a double lane micro perforation strip the with removal instruction to the complete range of 250g, 500g and 1kg products. The addition of the twin perforations on the side of the sleeve allows the consumers to remove the sleeve from the bottle before placing both the sleeve and the bottle into recycling bins.