News
MCC Verstraete sets a new standard for future sustainable IML packaging with NextCycle IML™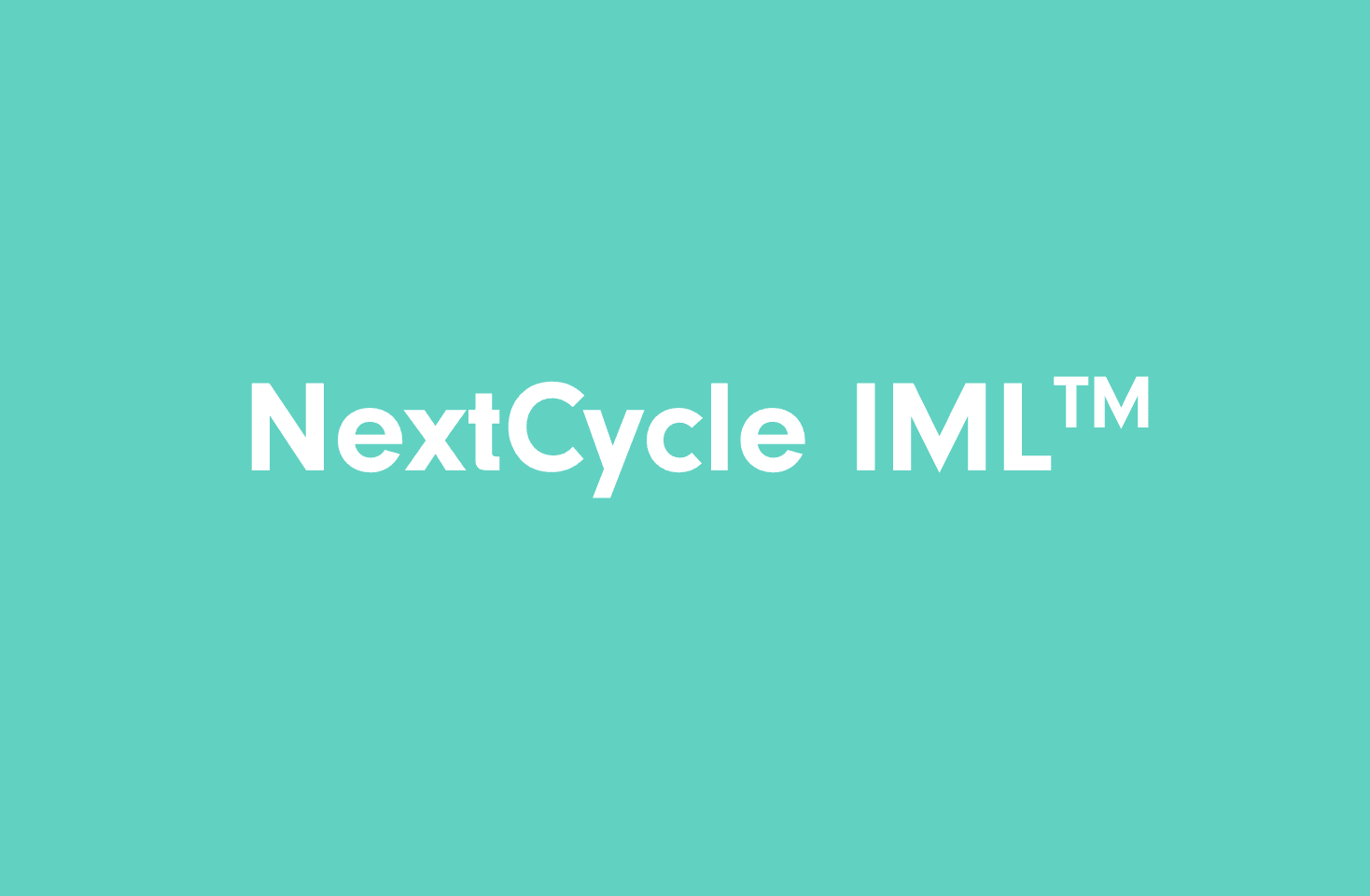 The next generation IML labels approved by Recyclass
Since many years and still so, standard IML is the best-in-class sustainable labeling technology for the current PP packaging and recycling landscape. Having in mind that the future circular economy and associated forthcoming legislation will be more demanding than ever before, it's time to take our responsibility and introduce some disruptive new technology to keep IML decoration as the preferred and most sustainable decoration technique for rigid PP packaging.
With the development of NextCycle IML, MCC Verstraete is making a big step forward in driving a circular economy for rigid PP packaging. NextCycle IML™ – the next generation IML labels, allows a fully decorated PP IML packaging to be mechanically recycled without an impact of the decoration on the recycled PP.
Without any extra investment required from the recycling industry, the NextCycle IML™ packaging is getting mechanically recycled(*) without the IML label, which is automatically separated from the packaging during the grinding process. After the washing and drying process, the light fraction being the NextCycle IML™ label flakes are removed from the heavy fraction so that only the clean PP container flakes are getting extruded. By using special non-bleeding inks, we ensure no contamination of the washing water. So a fully decorated white packaging is recycled into white rPP where a transparent packaging is recycled into transparent rPP. The original color of the packaging is preserved when being recycled.
Compared to other decoration techniques, NextCycle IML™ does not require any involvement from the consumer to separate materials prior to disposal and as a NextCycle IML™ packaging is a mono PP-material packaging, there are no material losses during the sorting process nor pollution of other material waste streams.
NextCycle IML™ no longer requires a trade-off between Brands and Recyclers when it comes to the decoration of a sustainable rigid PP packaging. This way, MCC Verstraete is setting a complete new standard for future sustainable IML packaging and taking an important step forward in making eventually mechanically recycled food-grade rPP widely available. In combination with digital watermarks for intelligent sorting, and adding SealPPeel lidding, we are offering the ultimate circular IML packaging of the future!
Having received the Recyclass Technology approval stating that NextCycle IML™ is fully compatible with the PP recycling stream, MCC Verstraete is now keeping its fingers crossed for the icing on the cake: the competition of the PRSE product technology of the year 2022.  
(*)conform the Recyclass recycling protocol for PP rigids