News
Red Nose Day in MCC Cwmbran (UK)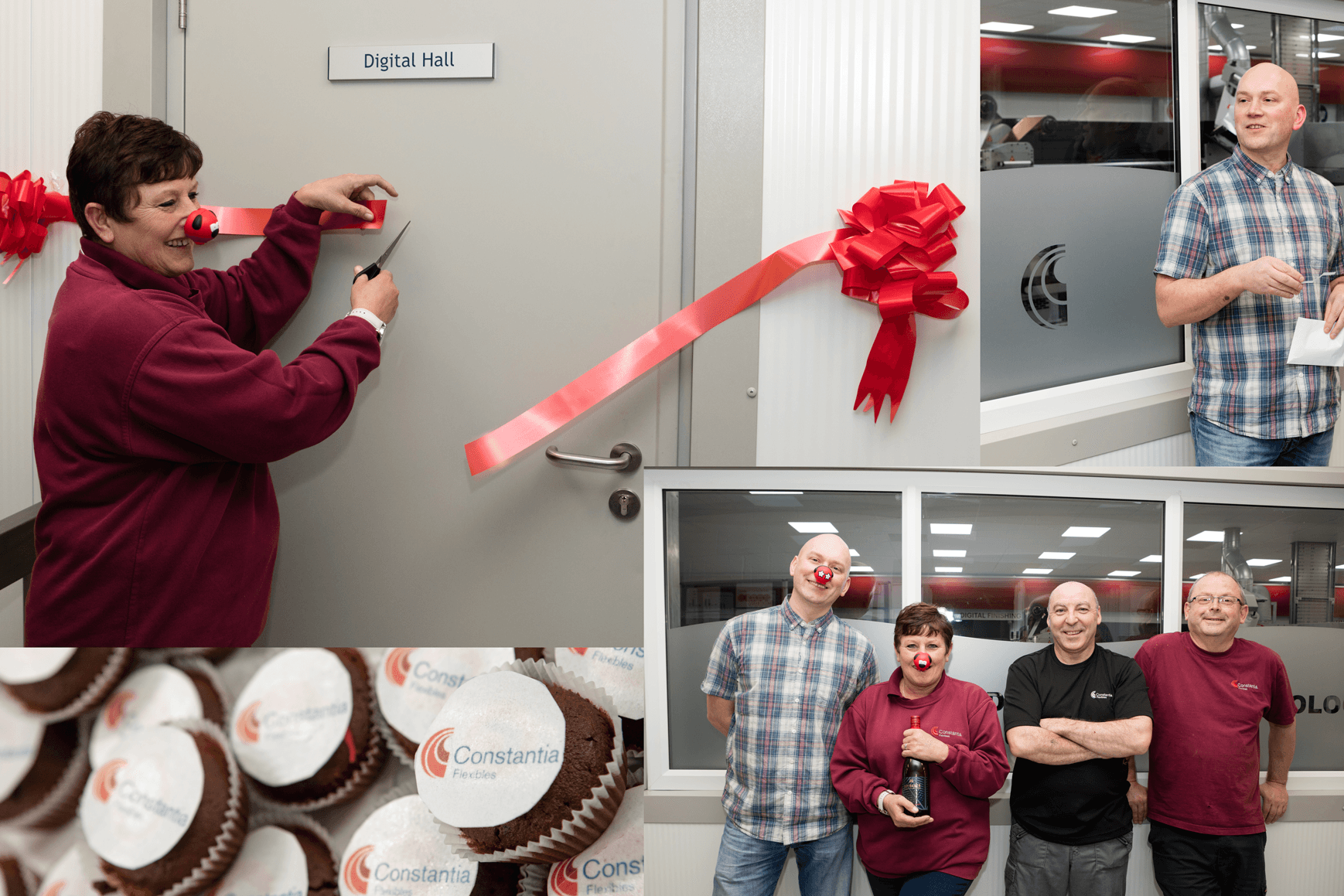 Red Nose Day is a campaign with the mission to end child poverty by funding programs that keep children safe, healthy, educated, and empowered. Through the power of entertainment, they bring people together to laugh and have fun, all while raising life-changing cash for the children that need it the most. In 2015, MCC Cwmbran decided to take part of this social movement to positively impact millions of children around the world. 
For this we prepare various support events to raise funds. Here are some of them.
2019 – Bake Sale raised £254 from employees 
2017 – Bake Sale raised £226 for Comic Relief  
Cake and Savory Bake Sale
MCC employees baked or donated a cake or a savory for us to raise money for Red Nose Day.
"Grand Opening" ceremony for the New Digital Hall!
MCC Cwmbran offered all their employees the opportunity to donate £ 1 to Red Nose Day. In return their name was put in the hat. The lucky winner cut the ribbon, and we took a photo for a commemorative plaque that was displayed in the digital room, and took home a bottle of wine with our own digital label.
Raffle tickets on sale
1st prize a bottle of Vodka
2nd prize a bottle of Wine
3rd prize a box of chocolates
There is no doubt that in addition to helping, we are sharing fun moments with all our employees.We are proud to celebrate 5 years helping to transform the lives of vulnerable and disadvantaged people across the UK and Africa, and above all that it is thanks to the collaboration and donations of our entire family of employees at MCC Cwmbran.