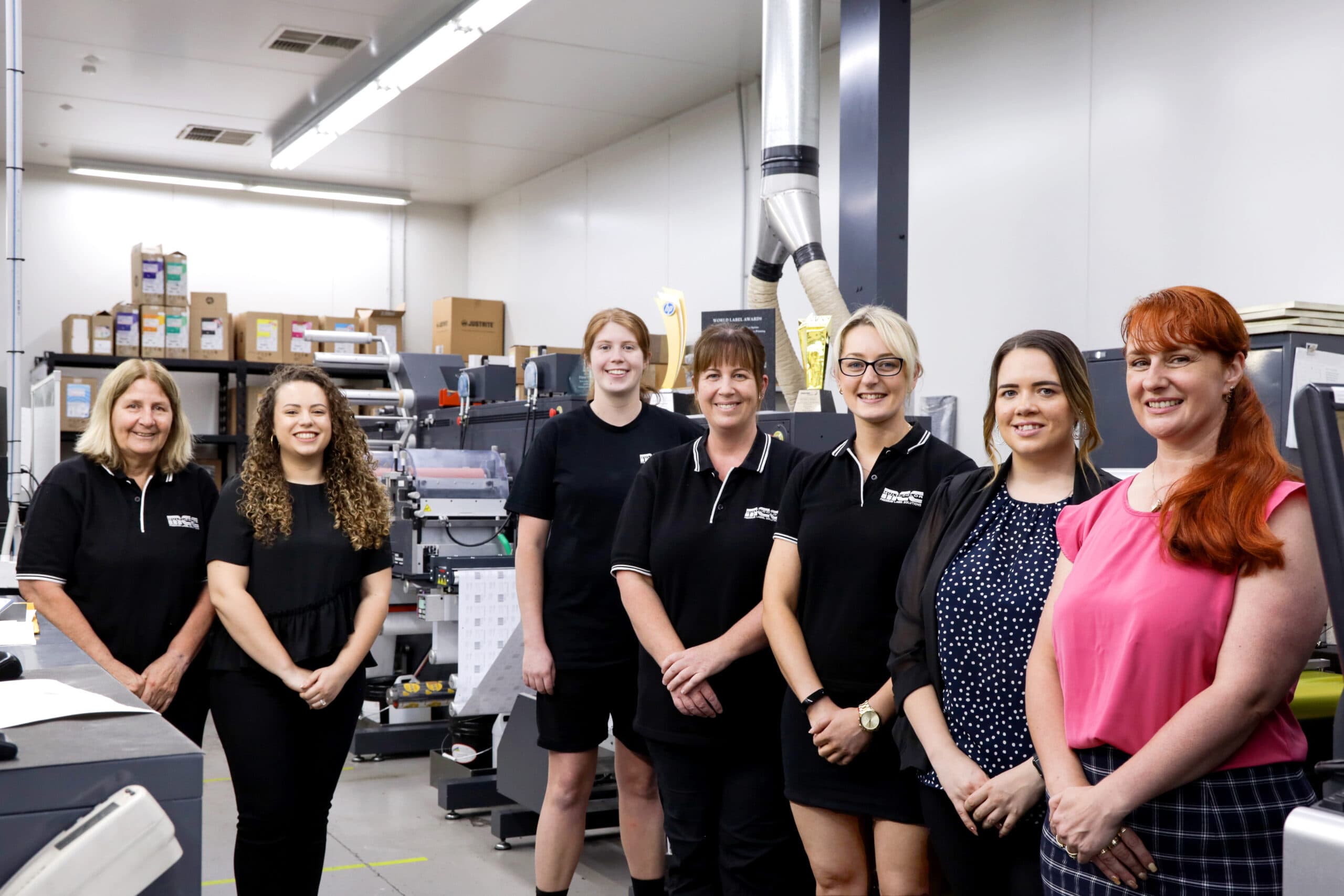 Breaking the 'glass ceiling' for women in printing is a core element of our people strategy at MCC Australia and New Zealand as well as for the newly acquired Hexagon group. Gender diversity in printing is about creating polices and a safe and inclusive environment for growth of women in our organization. MCC Adelaide is proud of the steps in providing and nurturing opportunities for MCC's future women leaders. 
Leading by example
Our current women leaders, Denise Kidd and Katrina Perry are excellent role models to women who are new to the industry or aspire to leadership positions with both women as team leaders of the finishing teams. With long-term experience in the printing sector, they have earned high respect as team leaders and are key members of the production management team.
Denise and Katrina's and ability to engage and motivate staff to perform to a high standard has been recognised internally. Their ability to be customer focused, deadline orientated yet flexible at the same time, while delivering unwavering safety and quality outcomes is a key strength externally and enables us to deliver our commitments to our customers. However, it is their standout abilities in identifying, managing and nurturing future leaders which has been a critical function for our business. Denise and Katrina have consistently developed a talent pool for the rest of the organization.
Developing the leaders of tomorrow
The recent result of Denise and Katrina's leadership is the identification of the next generation of potential female leaders: Bianca Willson, Amy Miller, Yasmin Anastassi, Jodie Lawrence and Demi Samaras. They are our future leaders.
Bianca Willson – Bianca was recently announced by the Lithographic Institute of Australia as South Australia's Apprentice of the Year for printing through a competitive process. Bianca is driven to learn, self-motivated, team orientated and a leader in the making.
Amy Miller – Amy has been instrumental since moving from Finishing to Procurement in supporting this function but also has an expanded role supporting Safety, Compliance and Quality and has embedded herself as a critical team member across all these functions. Amy continues to push for more and has excelled in all tasks she has embraced.
Yasmin Anastassi – Yasmin has worked in the frontend of our digital print operation for the past 7 years, working closely with all areas of the business. She takes on a lead role, dealing with both internal and external customers, we continue to look forward to seeing her grow into a senior role within our business.
Jodie Lawrence – Jodie has worked as the lead Customer Service Representative for Treasury Wine Estates, our largest customer, for the past 5 years. Our future for Jodie will see her develop over the next 12 months, into the Account Manager for this important customer.
Demi Samaras – Demi Samaras joined MCC in 2017 transferring from Mildura as a 2nd year Apprentice. She quickly completed her Apprenticeship ahead of time in 2018, an indicator that she is self-motivated and has the ambition to succeed. In her short time with MCC, Demi has been awarded the FPLMA Apprentice of the Year (AUS), runner up for the LIA Apprentice of the Year (SA) and multiple in-house awards. Due to finish her Cert IV in Leadership and Management at the end of this year, Demi's ambition for growth towards general management is a vision that we are preparing to support.
We still have more to do in supporting, attracting and developing more women in printing, but the foundations are set as we seek to become a recognized employer of choice for women in printing across our region.
Many thanks to all these successful women, for the great work they do for MCC!