Resources
Cases
50th Anniversary Strawberry & Rose Jam
The label showcases Beerenberg's limited edition Strawberry & Rose Jam, celebrating 50 years of growing strawberries at Beerenberg Farm.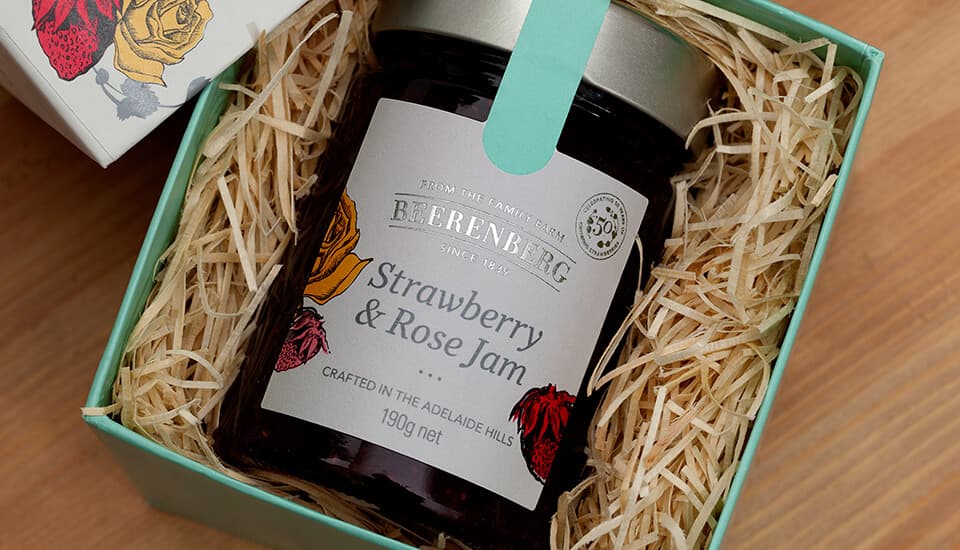 Celebrating their 50th Anniversary with something special
The design brief was to visually merge Strawberries and Roses whilst highlighting the 50 years milestone, all of course in keeping with the Beerenberg brand guidelines.
This inspired label was printed using conventional methods and using Super White Opaque stock. To emphasize how special this product is, the customer chose to incorporate Hot Foil and High-Build Gloss label innovations.