Resources
Cases
A Fresh Approach to Mi Campo Artisanal Label
Mi Campo burst onto the spirits scene with a fresh approach to tequila making, while maintaining a brand essence that celebrates the spirit's history, along with the contemporary art and innovative culture of Mexico.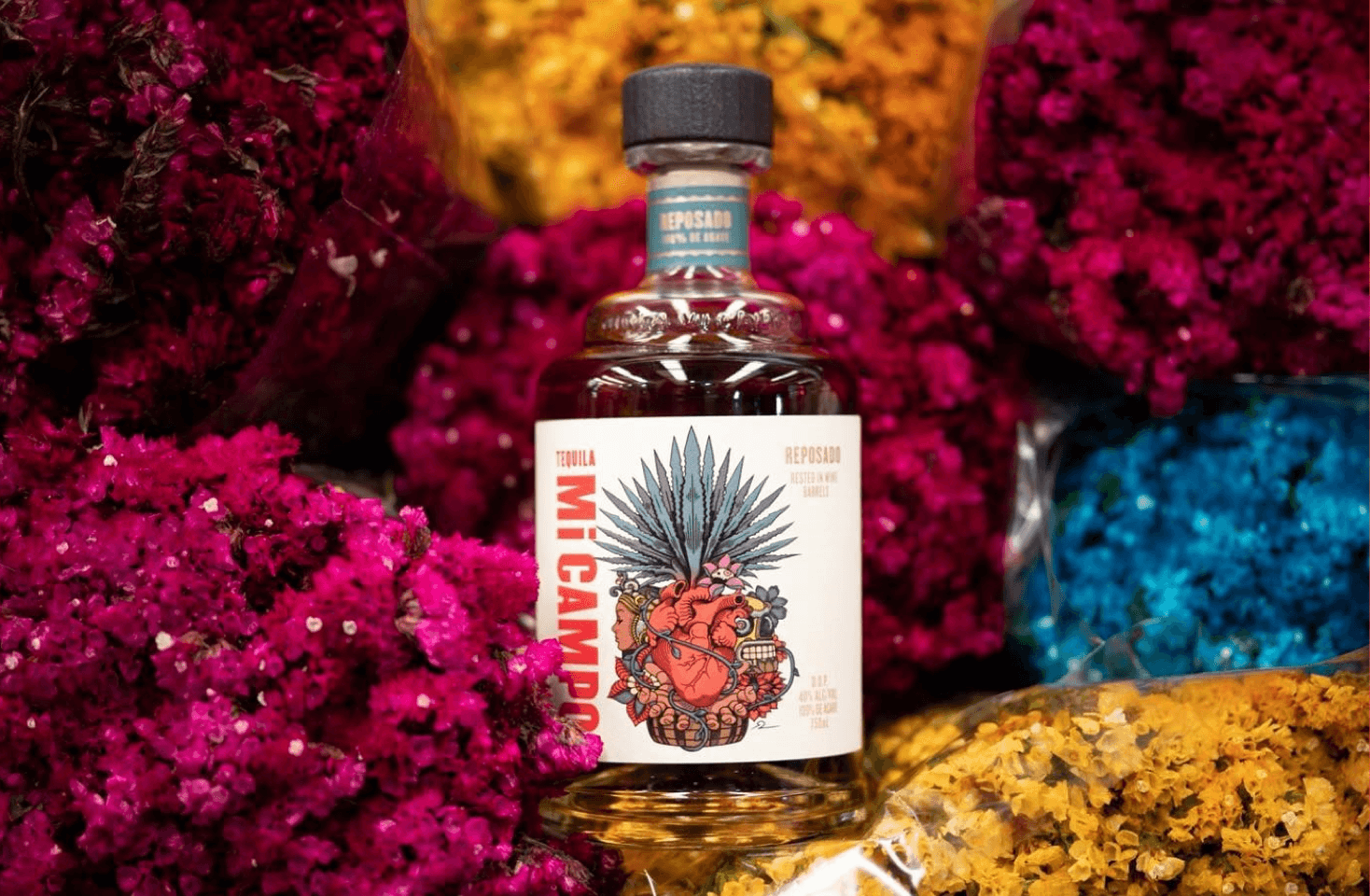 MCC Guadalajara was honored to work with Mi Campo, a brand owned by Constellation Brands, and have the opportunity to develop a label that represents the state of Jalisco, 'land of Tequila'. 
The company enlisted Raúl Arias, a Mexico City-based artist to design the high-quality, digitally printed label. The brand used premium embellishments to really set the label apart, including sculpted emboss and metallic text, giving just the right amount of flash. 
Executing well on the color was very important to the customer. They provided a sample with four main colors and MCC's pre-press team worked hard to ensure these bright colors could be matched. In the end, the use of six different inks were used to match the required four colors. 
The main design element of the label is a heart, and the customer wanted to add volume and texture to it. Once again, the technical and pre-press teams were able to incorporate a multi-level emboss to the heart, with a touch varnish to provide weight. 
Working closely with the customer allowed MCC to understand the project very well and meet their expectations. As a result, Mi Campo's label has gained some industry recognition, as it earned MCC Guadalajara the Best in Class distinction in the digital print categories of the 2019 TLMI Label Awards.