Resources
Cases
A label with character and freshness
Morandé Adventure is the result of experimental work, in which each oenologist was free to devise wines that expressed all his or her creativity and the essence of each terroir, continuing to develop the pioneering and innovative spirit of Viña Morandé.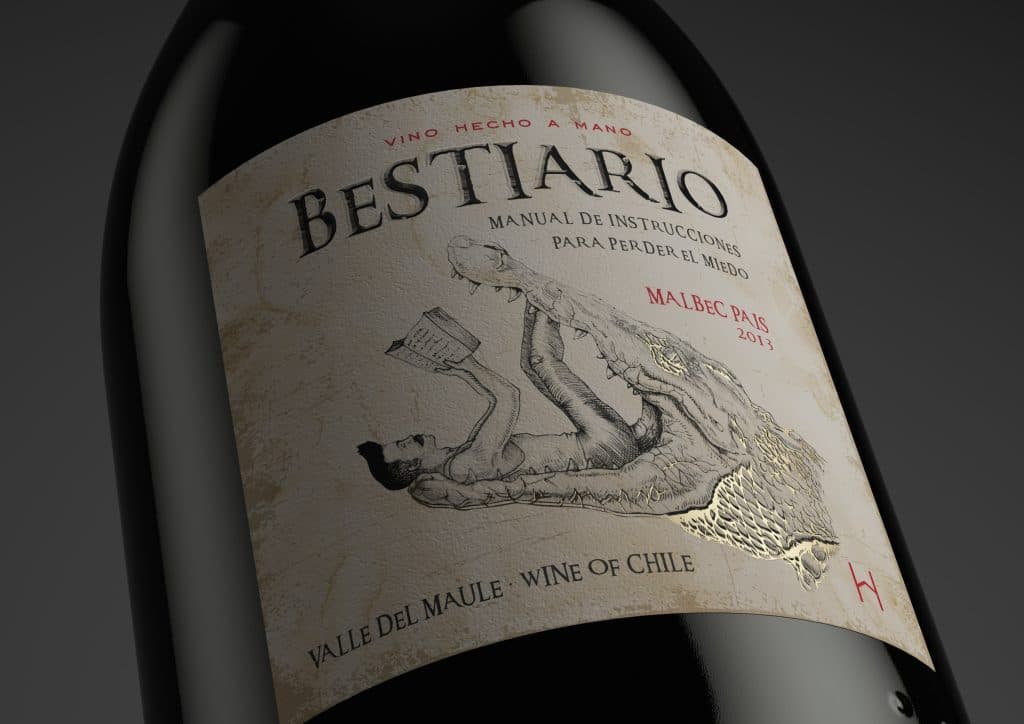 Bestiario ('Bestiary') was born out of the idea of breaking the rules, of producing a white wine with red characteristics. Non-traditional varieties from a vineyard at the Loncomilla area in the Maule Valley were chosen for this purpose.
Bestiario is a compendium of animal texts that implies the personal modeling of a beast in its natural state to one imagined by its author, always accompanied by a moral lesson.
The printing work carried out with MCC was a very good experience for us. Gold foil was used to emphasize very precise areas to achieve greater elegance on the label, which was a perfect match thanks to the precision of the printing technology.
Carolina Saguan, Designer, Bestiario