Resources
Cases
A label fit for a king
After years of making wine for others, winemaker Christian Tietje struck out on his own and founded Anarchy Wine Company. Located on the picturesque Central Coast of California, Anarchy is known for its bold and unorthodox style – both in its wines, and its personality.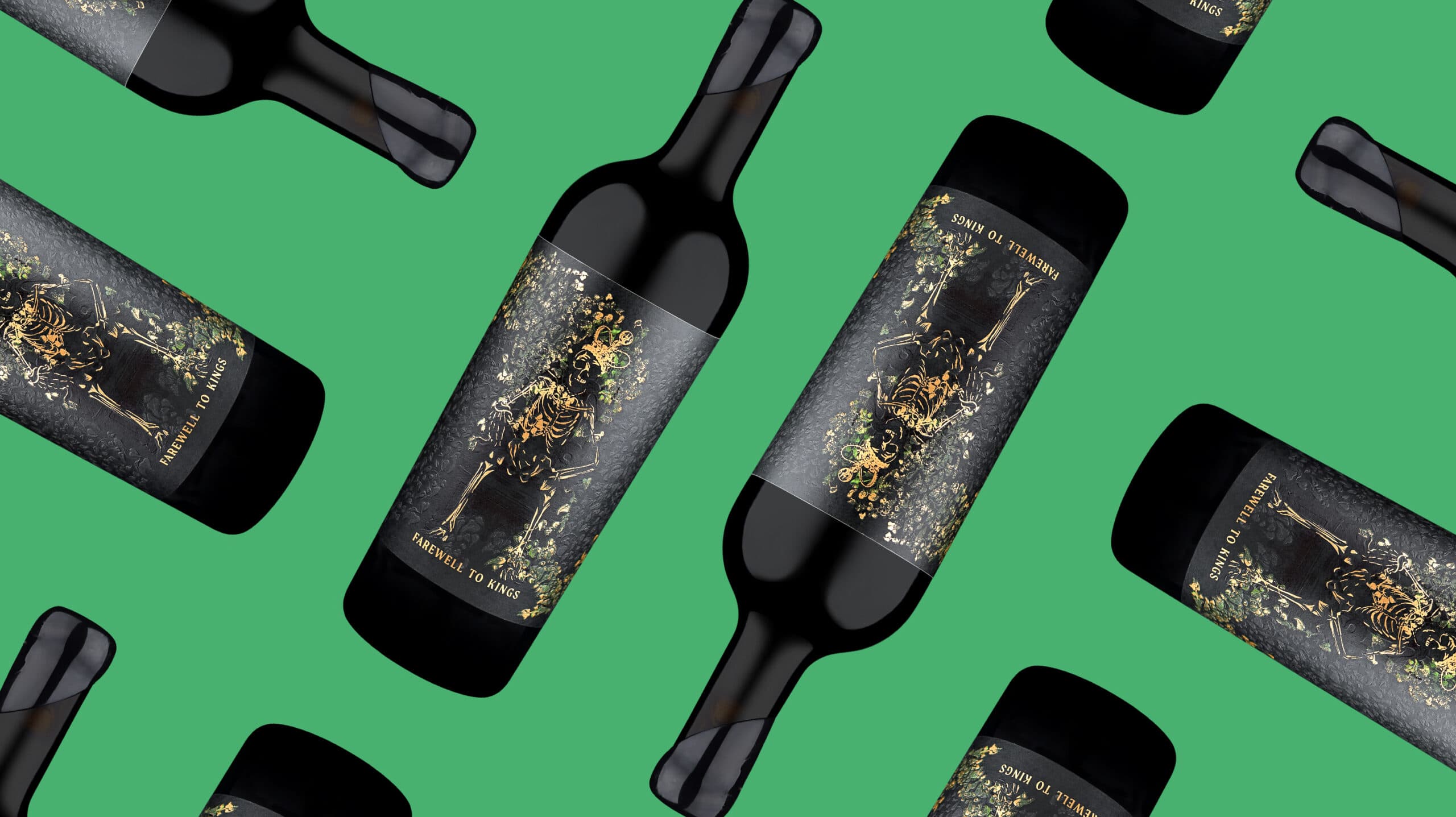 In an ever-increasing crowded marketplace, speed to market is often critical. Anarchy Wine Company approached MCC with a short lead time and a clear vision for its new bottling of wine, Farewell to Kings. In this case, MCC was able to streamline the pre-production process, without compromising any attention to detail on this very high-end, elaborate label. The winemaker's vision was a unique twist on a king, which was captured with the use of intricate gold foil and emboss. Achieving this look was heavily dependent on the rapid turnaround of the artwork approvals. The 24-hour turnaround of these modifications results in a speedy customer review, and subsequent die ordering. The entire Farewell to Kings project was turned around in just two weeks, from idea conception to print.
The label was so impressive, it won the 2020 Speed to Market category in the annual Inkspiration Awards from HP and DScoop. Each year, these awards recognize printers' outstanding work using HP digital printing technology. These awards aim to recognize contributions that push the boundaries of digital print technology. This label was produced at MCC San Luis Obispo and was able to flawlessly execute a rush job to meet the customer's bottling and marketing timelines.
We were ecstatic to hear the incredible news of this award! Working with such a creative client and being able execute on such a tight timeline was a huge collaborative effort for all involved. The details on the label turned out exactly as the winemaker envisioned.
Jose Ledesma, Order Technician & Ink Specialist, MCC San Luis Obispo