Resources
Cases
A label to evoke years of tradition
2019 was the year that the Marqués de Riscal winery, one of the most prestigious in Spain, made its 'XR' wine commercial. The XR bottling was the distinctive sign that the Riscal winery used to differentiate certain barrels. With the launch of 'XR de Marqués de Riscal Reserva 2015', the winery pays tribute to all the master winemakers who, from Jean Pineau until today, have contributed their work in Riscal to forge a part of the best history of Spanish wine.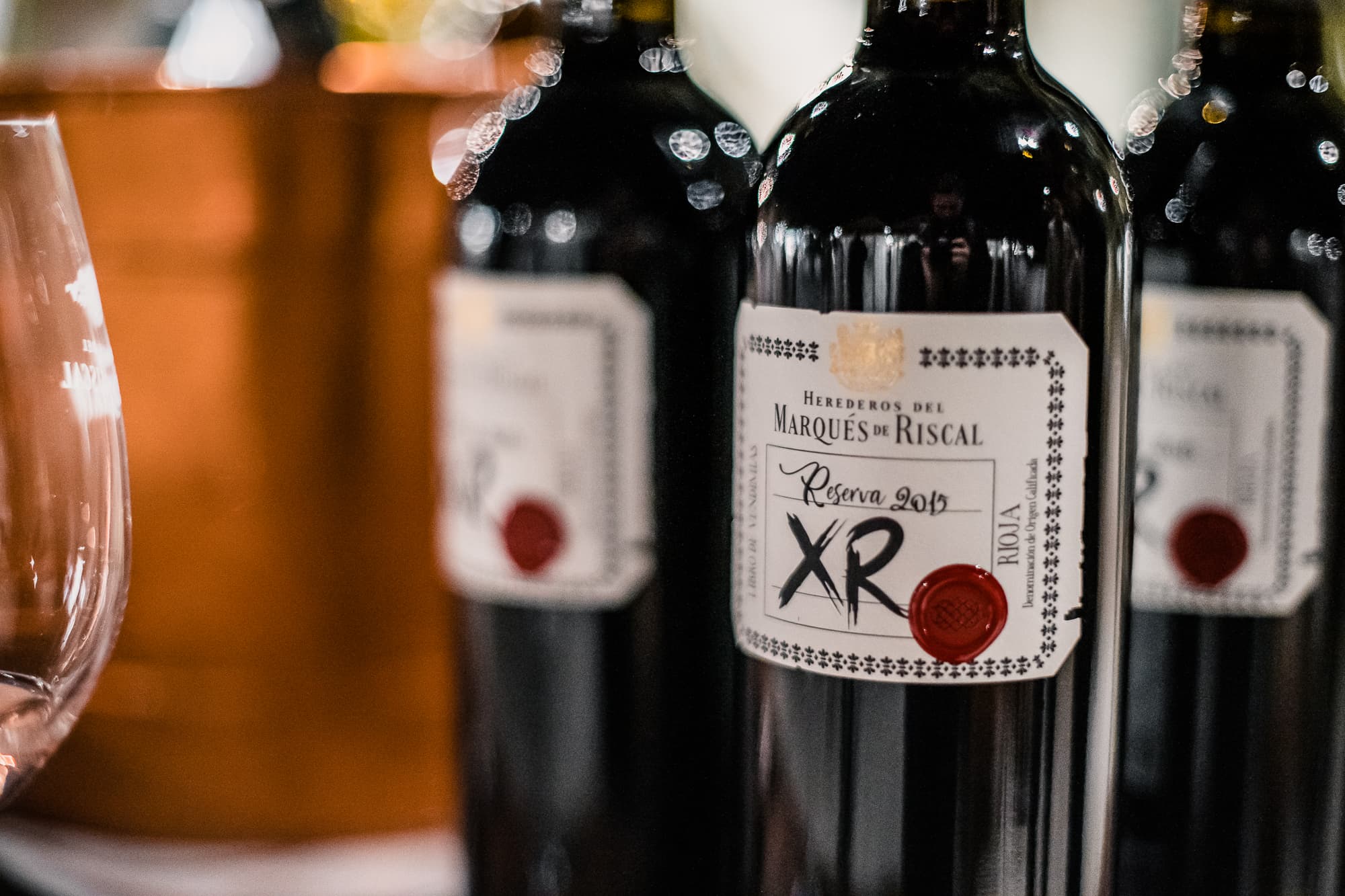 In the past, XR was a way of communicating that the contents of the barrel had quality and characteristics that made it an outstanding reserve. The Marqués de Riscal team went to MCC la Rioja, Spain, in order to get support for their label, as they wanted it to evoke the same quality message. Through close collaboration, the teams were able to replicate the quality of the wines in the barrels with the labels. The regal and elegant resin seal captures the years of tradition of this winery. 
The result was a delicate balance between a classic and striking label. On the classic side, the coat of arms of the 'Herederos del Marqués de Riscal' is stamped in gold and the print contained is deboss. While, on the bold and striking side, it has an uneven die in its outline, as well as the aforementioned red resin seal. This truly was a unique aspect and of which at MCC we are proud to have collaborated. 
MCC is not a regular partner, for us it is part of the process of creating a label. For the development of XR by Marqués de Riscal we have had a design team and the MCC team to try to see from the beginning all the possibilities that we could reach. The end result is thanks to teamwork in which all parties made great contributions. Among them, we must highlight one of MCC and it is the red resin in the form of sealing wax with our brand that has become an icon and an element that is indisputable part of the success of this label." 
Ramón Román, Marketing Director of Marqués de Riscal