Resources
Cases
AB Brands, LLC Launches New Earth Supplied Brand with Elegant Packaging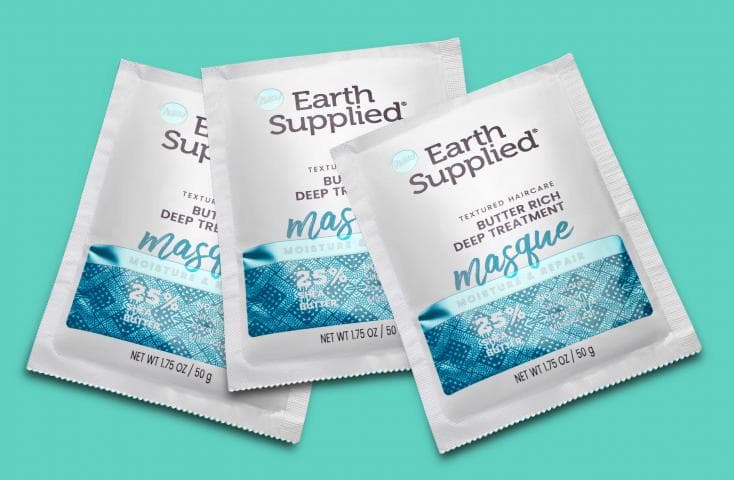 Earth Supplied Is Born
AB Brands, LLC saw a void in the marketplace for multicultural haircare products that address hydration, scalp health, shrinkage, detangling, definition, and delicate strands. Thus, the Earth Supplied brand was born. Earth Supplied delivers real ingredients for beautiful, healthy hair and transparently communicates that on their front label.
Adding a sense of luxury to their packaging
As part of their new product line, AB Brands LLC incorporated a packet to go along with the rest of their Earth Supplied bottles. Earth Supplied asked for the packet to match their white bottles but incorporate silver to add a touch of luxury to the packaging. The first thing MCC and Earth Supplied started with was a white cosmetic web material for the packet that would incorporate silver ink on the text. After reviewing ink draw downs, it was determined that the silver ink on the text alone would not achieve the design intent the customer was going for.
MCC then switched gears and utilized a technology on their hybrid printing presses that would apply a very opaque white to a silver cosmetic web material. This allowed MCC to "knock out" the areas where needed for artwork and allow the silver of the material to be used for the background. Additionally, the way the ink gets applied on the digital press creates a faux rotary screen look and feel for the packet, resulting in the premium, iridescent look the brand was hoping to achieve.