Resources
Cases
Aberlour strips back to unveil refreshed packaging inspired by its 140-year history
Tube wraps manufactured using our lithography process with off-line foil blocking and the addition of embossing embellishments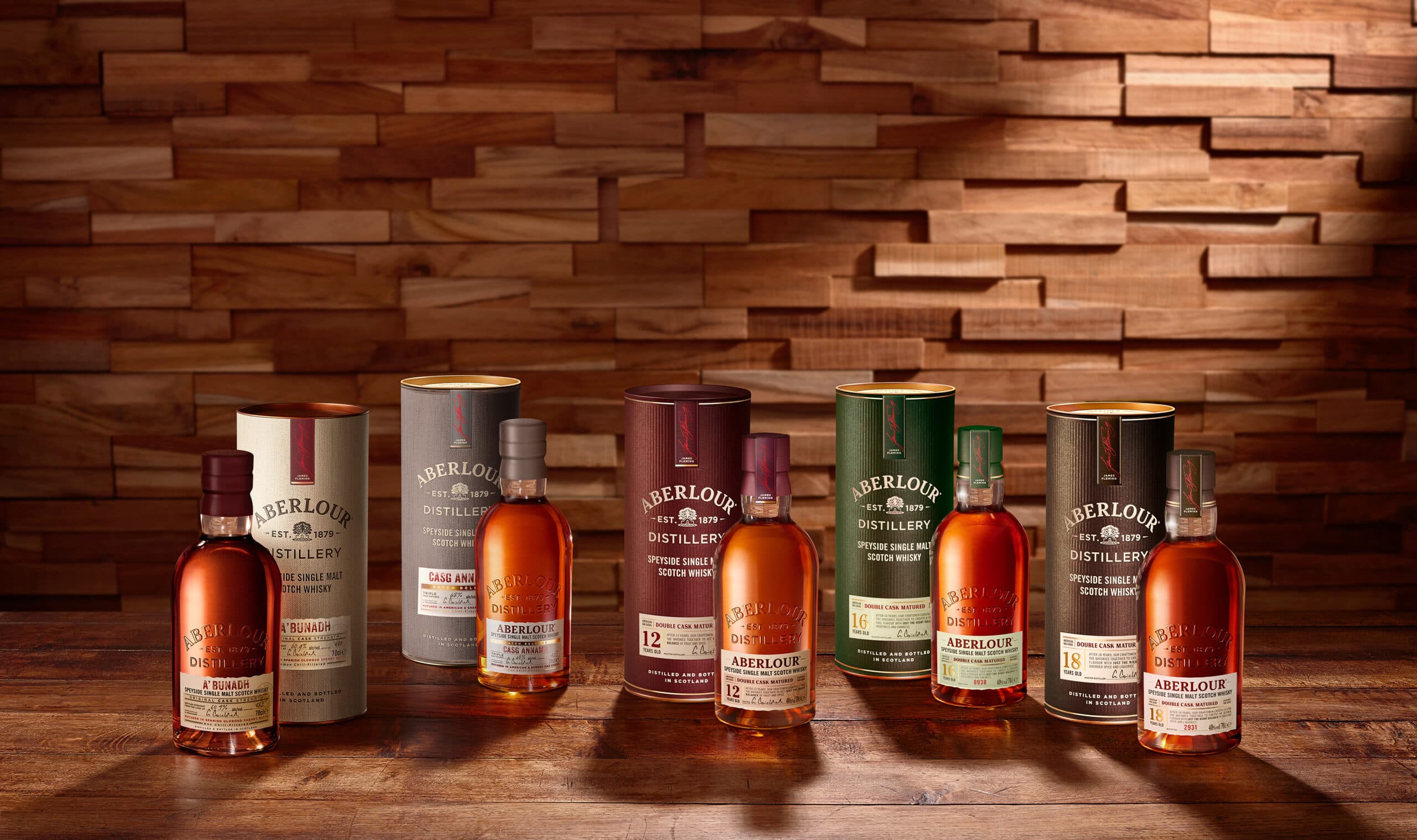 Aberlour, the award-winning single malt Scotch whisky distillery, has new packaging. The redefined craft aesthetic of the new-look packaging truly heroes its heritage and highlights the brand's continued passion for delivering a whisky of exceptional character.
Besides the bottle, we have also produced tube wraps for Aberlour. These canisters have been manufactured using our lithography process with off-line foil blocking and the addition of embossing embellishments to enhance the brand.
Let the deed show
The Speyside-based distillery derived inspiration from its history to recraft the packaging. Founder James Fleming's motto 'Let the deed show' is at the very heart of the brand and is what drives its commitment to continually produce a remarkable product – and not simply talk about it. Aberlour has brought this to the forefront of the redesign, proudly displaying a 'Let the Deed Show' stamp on each bottle.
A full collection refresh
The new packaging has drawn on the key brand icons and messaging to bring them to life in the updated designs, whilst still ensuring the whisky takes centre stage. Every element has been refreshed, from the logo lock-up through to the bottle and tube wrap. The refresh will roll out across the full collection: Aberlour 12, 16 and 18-year-old malts.
The core changes include: standout, embossed Aberlour branding with a purer logotype and a simplified version of the St Drostan's well and tree icon; the signature of the master distiller is added to every label by hand with a crafted tamper strip, which also features the founder's signature, guaranteeing Aberlour's commitment to quality and reinforcing the human touch that sets the brand apart.
Different year, different design
Each single malt in the range has a differentiated design. The hero Aberlour 12-Year-Old whisky packaging features gold foil on each bottle, adding a premium touch; the unique Double Cask Maturation is heroed on the label. The tube wrap has had a premium makeover featuring a high-quality metal lid embossed with the brand motto, as well as a fluted emboss to add tactility.
The new Aberlour packaging gives our whiskies the premium and standout look they merit, whilst bringing everything back to our brand ethos of 'Let the Deed Show' through the reintroduction of the stamp on the packaging. The new sleek look has been designed to entice a new generation of craft seekers to try our award-winning whisky, as well as engage and appeal to our loyal fans globally. Here's to a new chapter at Aberlour!
Miriam Eceolaza, Marketing Director, Aberlour