Resources
Trend Article
Aluminum Cans are HOT in the Beverage Market
Alumin-hmm!
The aluminum can market is hot for cold beverages. As the shelf has evolved from glass to cans, so too has the label creativity. Here are some hot trends to elevate your can on a crowded shelf.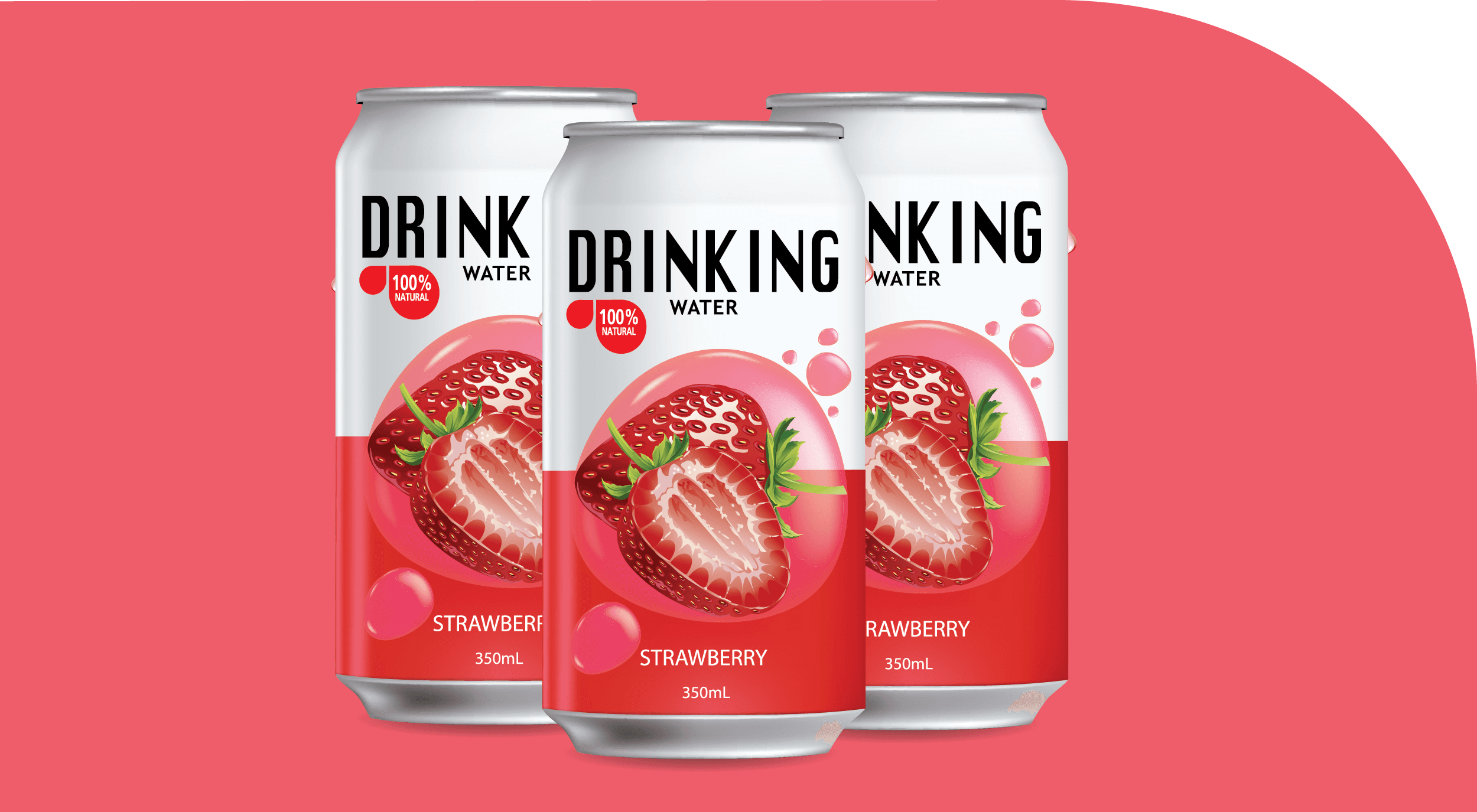 The Appeal of Aluminum
Aluminum cans dominate the U.S. beverage market, and for good reason. While significant advances have been made in PET and glass recyclability, according to the Aluminum Association (source: aluminum.org), there are still overwhelming advantages for aluminum.
Aluminum cans are the most sustainable beverage package by virtually every measure. Aluminum cans have a higher recycling rate and more recycled content than competing package types. They are lightweight, stackable and strong, allowing brands to package and transport more beverages using less material.
The aluminum can market is expected to grow by a CAGR of 4.5% by 2030, according to a recent report by CMI, and more than 70% of new beverage products are released in cans. (Source: NACS)
With so much attention and demand for aluminum, the beverage shelves are overflowing with competitive products. From our seat as a label converter, we've seen some truly creative solutions to differentiation in a crowded can market.
Design with the Can in Mind
Among the more popular approaches to can decoration is the aluminum "show-through" – that is, using the shine from the aluminum to give the label a metallic effect. 
How to achieve this look:
Use a clear film substrate (pressure sensitive or shrink sleeve labels are most common)
In the label design, identify the areas where you'd like to see a metallic shimmer and where you want opaque, solid color. 
MCC's prepress team can vary the levels of white ink used to "back" solid colors on clear film. The less white ink behind the graphic, the more transparent it becomes, showing through to the aluminum can. MCC can vary the amount of white ink to give different levels of metallic shine to the label. 
Achieve metallic embellishments without the added expense of foils and specialty inks!
Substrate Solutions
When it comes to choosing the base material for your can label, the trendiest choices are pressure sensitive and shrink sleeve solutions.
Pressure Sensitive:
Great for embellishments – hot stamp, cold foil, embossing, debossing, varnishes & coatings, textures … etc.
Choose from a variety of materials – film, paper, metallized, specialty papers
High-speed labeling application
Shrink Sleeves:
Covers the full can from rim to bottom
Fastest growing label solution in the beverage category
Foils and tactile coatings available
Choose from clear or opaque materials
Not sure what to use? We've got your back! Contact us to complete a labeling assessment and we can help you decide the right approach for your product.