Resources
Cases
AMCS Increases Efficiency by Using RFID
AMCS, a leading supplier of smart resource software and vehicle technology solutions for the waste, recycling and resource industry, was awarded a contract in France to bring cutting-edge weighing and RFID technology to 60,000 premises in France.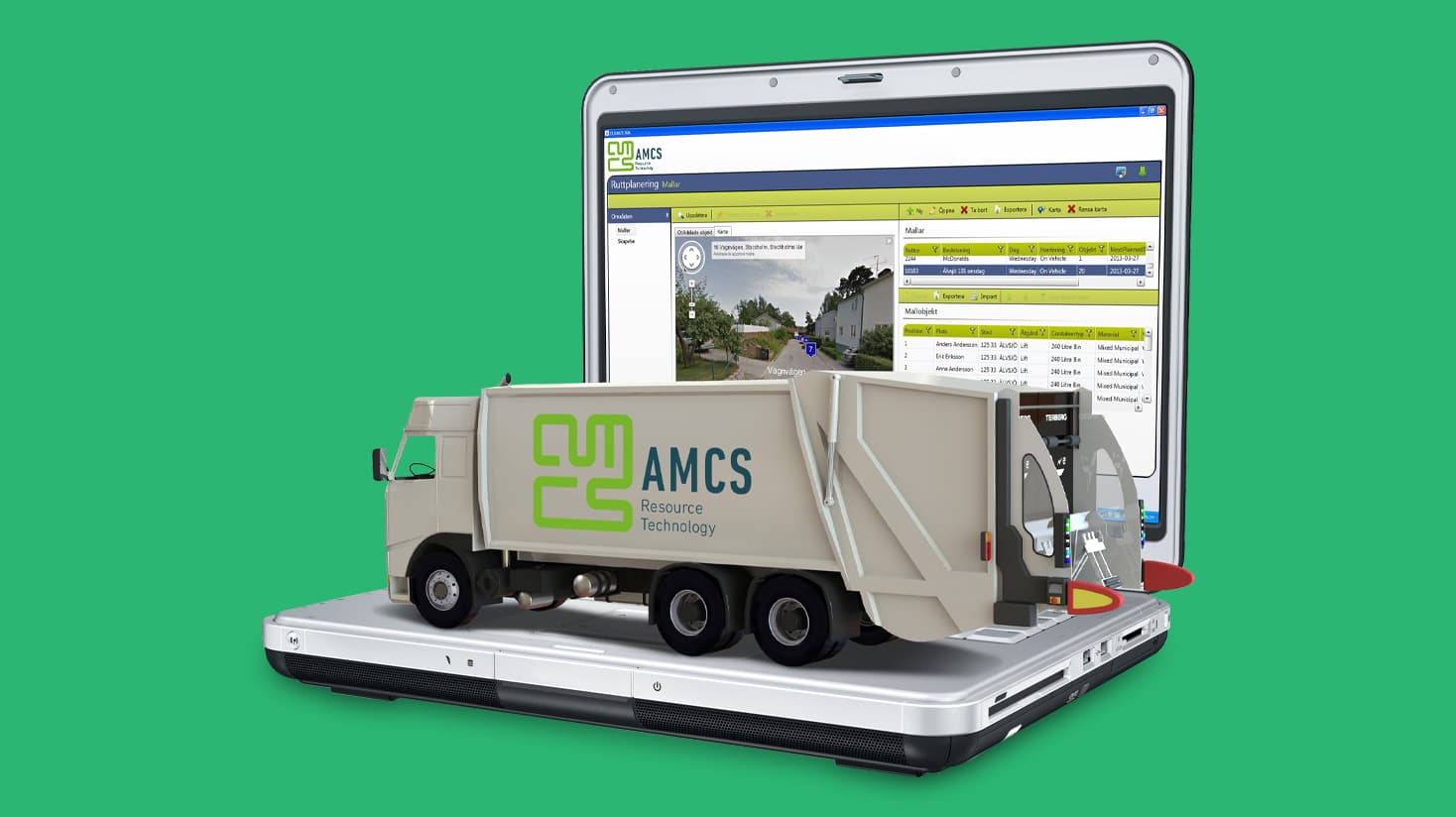 Selecting the right partner 
AMCS has choose to partner with MCC Label for its expertise and knowledge in the area of RFID and labeling solutions. The project combines advanced software and weighing technology on refuse trucks with specialized RFID labeling systems.
60,000 unique printed labels equipped with UHF (Ultra High Frequency) RFID tags are destined for the French market. Using state-of-the-art machinery, our MCC Ireland facility is able to lift the label from the liner and insert the RFID tag underneath.
RFID built to last
The label material has been tested to ensure durability even in the harshest weather conditions. When choosing the material, it was imperative that the adhesive had the correct properties to allow it to adhere to the low surface energy refuse bins.
During the collection process, the reader on the refuse truck scans the RFID transponder chip on the refuse bin. The refuse truck also weighs the bin using weighing technology. The information is collated, and transmitted using the AMCS software, efficiently indicating collections, weight and time. The use of RFID technology offers savings of 25% from reduced recall rates and increased efficiency.
We required a total solution label supplier with expertise in RFID, label conversion and label printing that could manage the entire project, we didn't have to look any further than MCC Label. The success of the UK project provided a launch pad for success in France.

Jimmy Martin, CEO at AMCS