Resources
Cases
Ancient recipe gets a refreshed look
The inspiration was a secret recipe created at the Benedectine Monastery of Altavilla Monferrato. That's how the Amaro Forte has been created to be an authentic concentrate of the ancient garden of simple medicaments according to a very old tradition that celebrated the digestive, purifying and regenerating properties of some specific plants.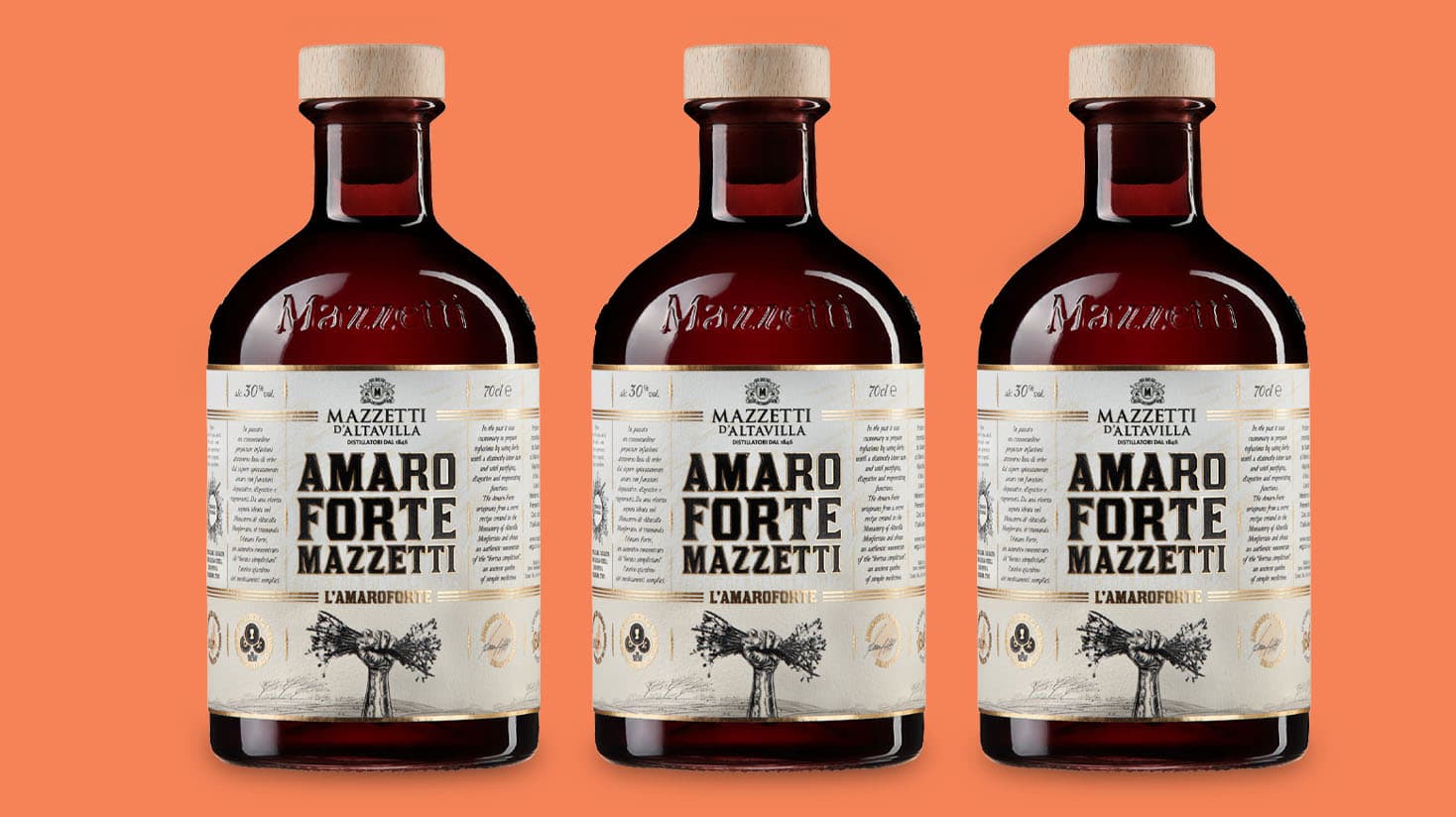 Perfect for the digestion, this Italian Amaro, an infusion of roots and bitter herbs in alcohol, espresses, among the strongest and more evident hints, notes of liquorice, dandelion, cinchona and peppermint. The result is a particularly balsamic and fresh aroma.
The bottle and packaging has an interesting vintage style: its beauty also derives from the refined choice of the kind of paper and the enchanting detail of the sheet processing that gives brightness to the product.
Multi-Color Italia were able to use perfectly the mock-up technology to match all details, as the result coming out from the industrial press. Using an uncoated material made with a unique velvet finish appearance for high "cotton" tactility and finished with hot foil and fine emboss/deboss, this label really gives to Amaro Forte the added value that we were looking for.
Silvia Belvedere Mazzetti, Sales & Marketing Director, Mazzetti