Resources
Cases
Artistic flair captures new range of wines
Already known for its Barolo Prapò, Azienda Agricola Luigi Vico now proposes a full range of red and white wines grown in Langhe area, Nebbiolo, Barbera, Dolcetto, Arneis and Chardonnay.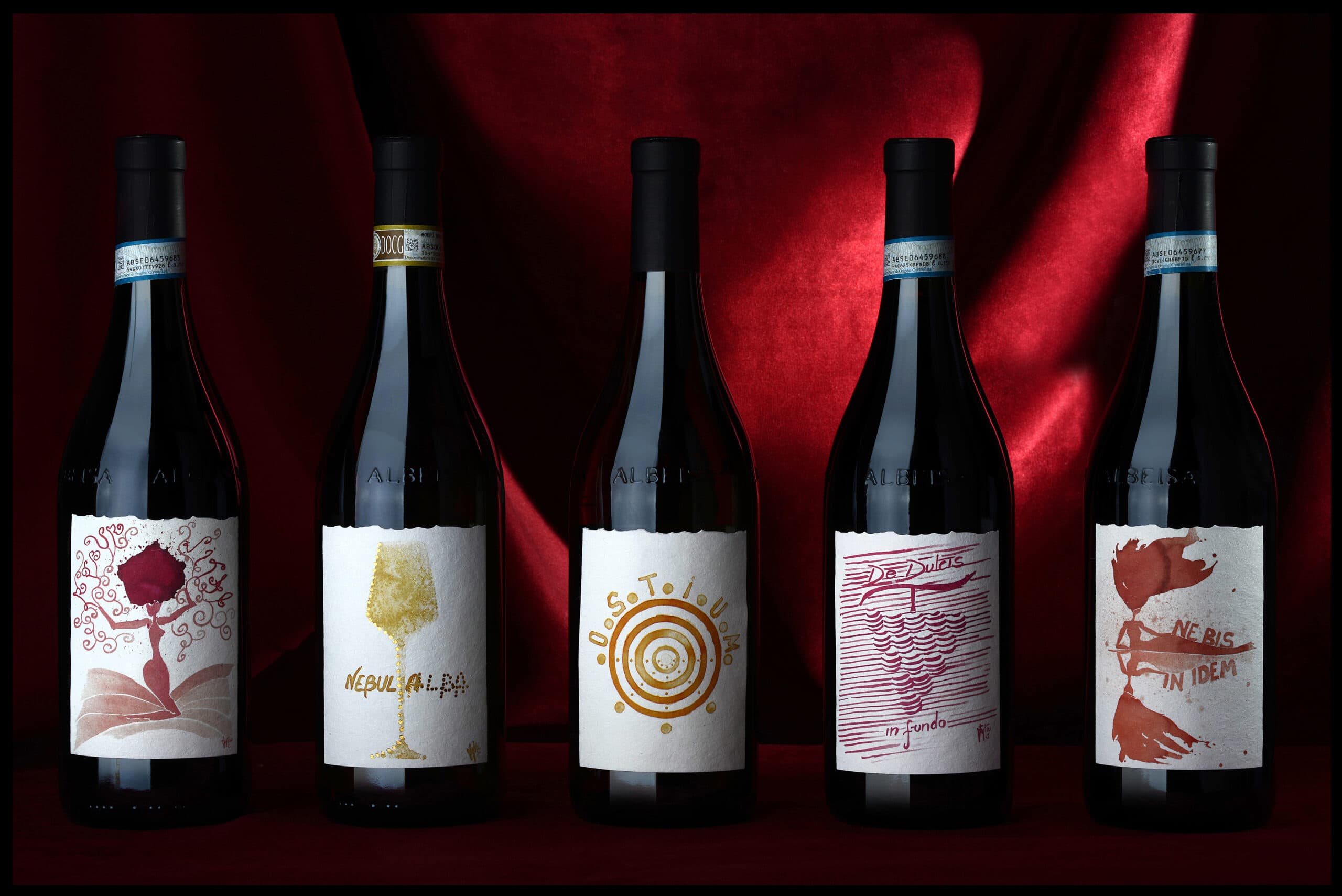 The idea of the labels for this line was born when the love for artistic expressions of Luigi Vico met the wine on paper paintings of Ryta Barbero (also known as Purpleryta). The artist has always worked in wine communication and painting with wine represents another way to communicate wine itself.
The five labels have been drawn down with the same wine the bottle contains: wine is in and outside the bottle and explains the Latin names of the wines. The techniques used by the artist are both the one that characterizes its style, starting from a drop of wine on the paper, and the more conventional one using the paint brush to obtain more precision. The original support used by Purpleryta is a natural paper, acid free, 100% cotton, that fix the color of wine in an honest way, without making any changes on it.
These labels represent something new as the wines in my range. To obtain the same effects of the wine on paper" says the artist "we needed a partner able to help us with the choice of natural papers and return the effects to the printed version. MCC Italy was the ideal partner for this. 
Luigi Vico, Owner, Azienda Agricola Luigi Vico