Resources
Cases
Austria's Most Cunning Cider
Stibitzer wanted to communicate a unique message to its consumers via the packaging.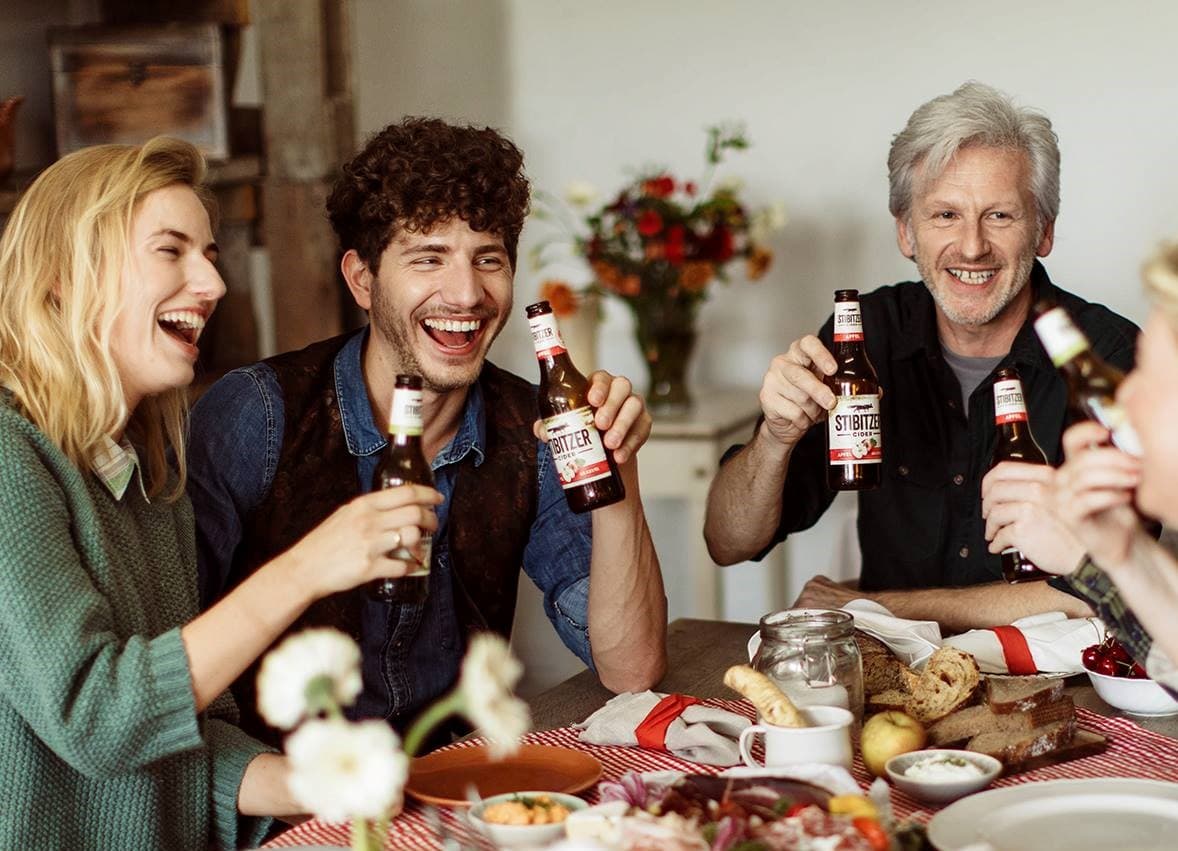 100% Austrian
Behind this regional cider lies the story of a fox who only steals the best apples from Austria's orchards, to make a delicious cider from 100% Austrian apples and pears.
The main varieties of apples are Gala, Golden Delicious and Cox Orange and they mainly come from Upper Austria, Lower Austria and Styria. The blend of 5 sweet and sour apples guarantees a lively drinking experience and unmistakable taste.
A unique message
With the strapline 'Austria's most cunning cider', owing to its unique blend, Stibitzer wanted to bring this message home to its consumers via the packaging.
Working alongside the Stibitzer brand team, MCC transformed the traditional wet-glue paper label into an interactive, promotional tool. 
The paper label was printed full front side as well as on the reverse. The reverse side features variable image printing allowing the apple graphic to vary per pack and really highlight the mixture of the blend. Adding a further dimension to the promotion, a peel off element was incorporated in the label, which revealed a winning code on the reverse print.
Improved Brand Positioning
The promotion resulted in increased brand awareness for Stibitzer. The collecting mechanism (+ raffle) created an additional purchasing incentive, strengthening the brand's position in the market.
With the Apple Varieties Promotion Stibitzer strengthened its position as THE Austrian Cider with 100% Austrian Apples and Pears. The Promotion was very much appreciated by consumers, revealed by the positive feedback and a high number of participants. Communication on the product itself is the closest contact with our consumers."
Mag. Doris Mathis, Senior Brand Manager, Stibitzer Cider