Resources
Cases
Aveeno's New Haircare Look Connects with Consumers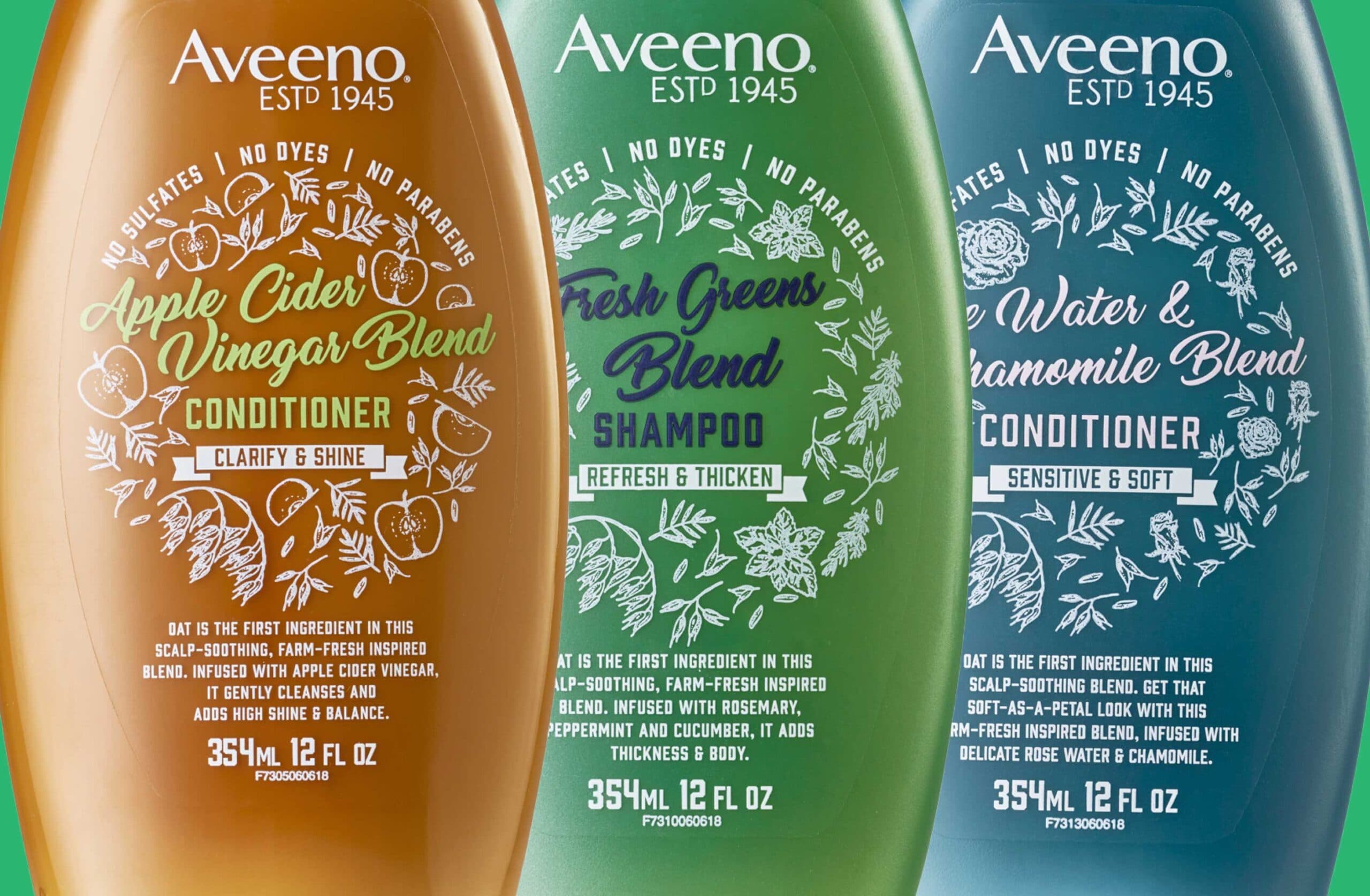 Johnson and Johnson Shifts Gears to Focus on Haircare
Following the purchase of Vogue International, Johnson & Johnson's Aveeno brand decided to refocus on hair care. Vogue is the owner of hair care brands OGX and Maui Moisture. Aveeno has always been strong in the skin care category but wanted to leverage the capabilities and knowledge that came along with Vogue's beauty expertise. Vogue was then awarded to be Johnson & Johnson's haircare center of excellence.
The first thing Vogue addressed was that Aveeno had an inconsistent haircare assortment of just 11 products and approached the category in much the same way as others in its range. As sales had been dwindling, it was determined that Aveeno needed to rebrand their outdated haircare labels.
Premiumization doesn't always mean flashy foils
Since the Aveeno brand is more geared towards wellness, the strategy was to stay away from flashy foils like Vogue's OGX brand. Instead, they wanted to highlight the natural ingredients Aveeno uses. Vogue had always been keen on using rotary screen printing and liked the combination of UV white for the background design. This combination allowed for vibrant, intricate designs that highlighted the main ingredients of each collection and provided a luxury feeling to the marquee of label.
Aveeno's Rebrand Success
Aveeno has now introduced their revamped, 25-item assortment of shampoos, conditioners, hair masks and styling products across six ingredient-focused collections. The new labels are connecting with consumers and are showing great success in the North American market. Due to this success, Aveeno is now in the middle of launching their new haircare branding in Europe.
This is just one example of how to revamp your product to connect with your target audience. Many people associate premiumization with foils and bling, but premiumization can be achieved in many different ways. Multi-Color has hundreds of innovations available to make your vision a reality.
Vogue approaches our products with a wholistic design method, and we want that to shine across individual products, collections, and brands in our portfolio. Our Aveeno rebrand took a step away from the flashy foils we were used to in OGX, and with MCC's capabilities we were able to tell a simple, consistent, farm-fresh inspired story on our labels.

Mike Seitzler, Vogue International, Global Creative Content Manager