Resources
Cases
Award-winning whiskey gets noteworthy rebrand
In 2010, Bird Dog pioneered the flavored whiskey category. Since that time, Bird Dog has been upholding and trailblazing the space year after year. They are the most award flavored whiskey on the market, repeatedly earning top honors in both industry and consumer competitions. With the mission of bringing innovative flavors to the market, they needed a label partner that could match their creativity and expertise, giving their packaging the 'wow factor' it deserved.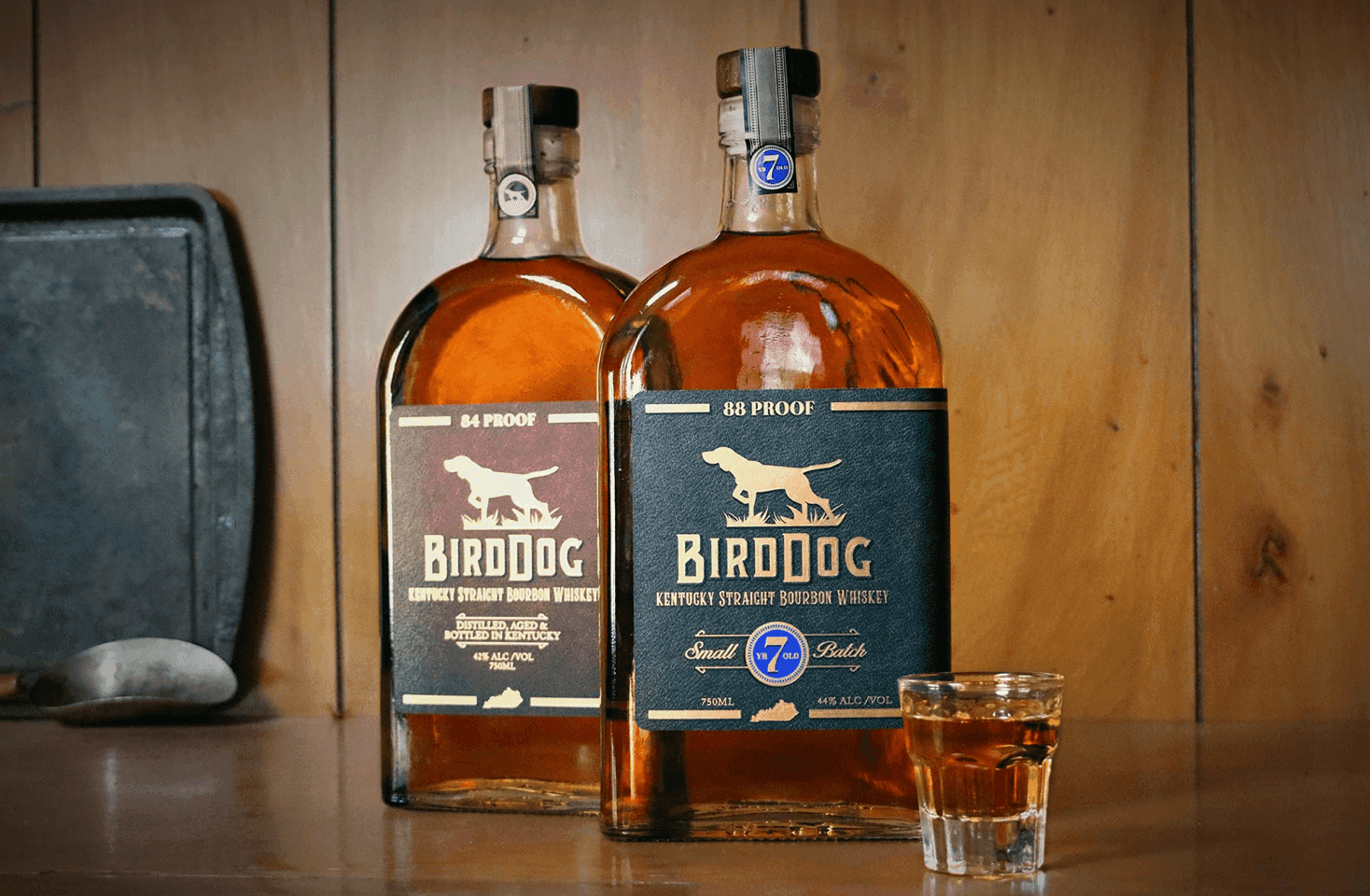 When the company decided to rebrand their bourbon whiskey, there were a few key things to consider. First, the decision was made to change the label design to focus more on the bourbon. Bird Dog wanted something clean and crisp that would grab the consumer's attention. The design captured this with a big, bold brand name call-out, a silhouetted dog (vs. a real dog image that appeared on the old label), leading to a clear understanding of what is in the bottle.
Secondly, the customer went back to the bottle that they use for their flavored line of Bird Dog Whiskey. This helped reinforce brand consistency on the shelf and consumer awareness.  Bird Dog knew they needed to come up with a fix for the side of the bottle, since they were changing bottles. As many bottles get turned at retail or on-premise, they wanted something that could be branded on both the front and side. The design was simple yet bold, with an exquisite wraparound label that resembled a leather-bound book when displayed in a row.
Lastly, the faux leather substrate was to provide a tactile experience, immediately giving the customer a 'wow' moment and more functionally, to provide grip while pouring.   
Working with the team at MCC was instrumental in making this re-brand happen. We went through several rounds of tactile and paper adjustments to make sure we got the right 'leather' feel to the piece.  On press, we ran into several challenging issues, but thanks to the MCC team, we figured out how to make this look perfect. We are looking forward to future projects with the MCC team.
Jon Holecz, Vice President of Marketing, Western Spirits Beverage Company