Resources
Cases
Beautiful Matching Label and Carton for Wild Bee
Wild Bee by Natural Life is a new skin care range that was developed and launched just as COVID-19 hit in early 2020. It is sold throughout retail stores in Australia and exported into Vietnam, Hong Kong, China and the United Arab Emirates. The launch of their product into other countries speaks to the success of the brand.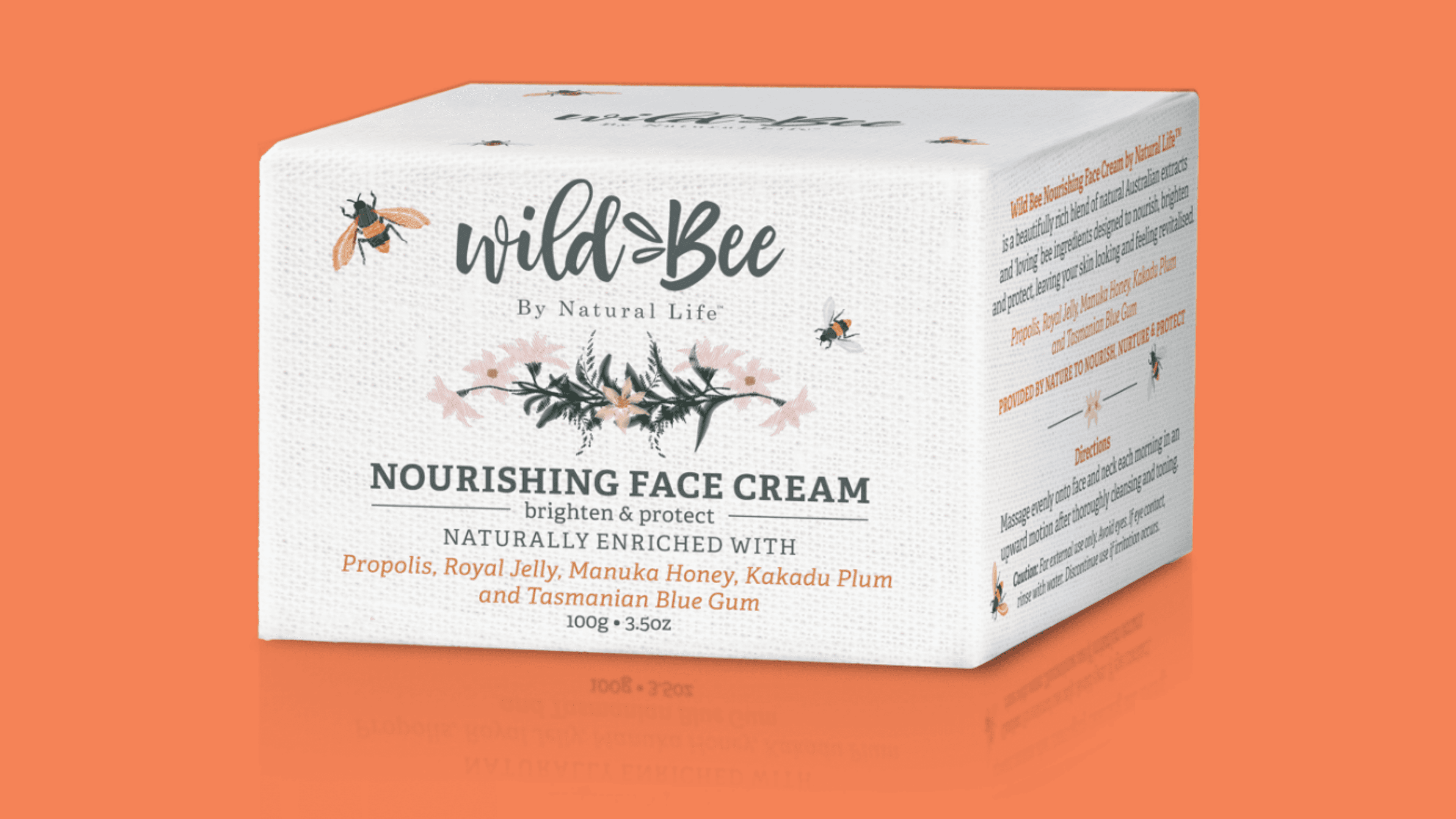 Saving the bees
Antony Adare, Director of Natural Life, has been selling bee products around the world for 25 years, while being a beekeeper for 12 of them. His great knowledge, passion and devotion for protecting bees has fuelled him to partner with the Save the Bees Australia, a foundation that aims to empower others to create change in the beekeeping community. He donates 5% of profits from the Wild Bee skincare range for community education and advocacy for Australian native bees and European honeybees.
Premium packaging
Packaging is the key distinction for any new product being released in the market, as it's the first thing consumers will see. The Natural Life team drew inspiration from the overall brand message along with the natural ingredients used in the skincare to create the beautiful, elegant package design. The MCC Victoria, Australia team brought their vision to life with a pressure sensitive label combined with a folding carton for their Wild Bee Nourishing Face Cream product. The two solutions showcase brand consistency across the entire skin care line of products.
Emphasis on the folding carton
The Wild Bee Nourishing Face Cream folding carton needed to 'wow' consumers. Through several rounds of technical testing and collaboration with the Natural Life team, the MCC Victoria, Australia label experts developed the perfect premium solution. They produced a folding carton with a linen grain board which has a subtle embossed, cross thatched textured finish that resembles woven line fabric, making it classic and luxurious while giving it an upscale look and finish.
Successful results
A meaningful message inspired the design for the attractive, tasteful packaging for the Wild Bee Nourishing Face Cream. Positive after positive reviews are coming from consumers and retailers about the product and its packaging. This is a direct result of the passion exhibited by the Natural Life team. MCC Victoria, Australia displayed its ability to be a 'one-stop-shop' by providing a pressure sensitive label and a folding carton with the same consistent branding on the inside and outside of the package.  
MCC's level of professionalism is extremely comforting. Knowing that they have your best interests at heart provides a level of comfort considering the investment involved. They always deliver a great product, and they never disappoint."
Antony Adare, Director at Natural LifeTM