Resources
Cases
Beautifully Adorned Labels Add the Pièce de Résistance to Wolfgang Amadeus Mozart's Exquisite Confectionary
Today, with a daily production of approximately 500,000 "Mozart Kugeln", Paul Reber is proud to lead both the German and global market in this premium segment.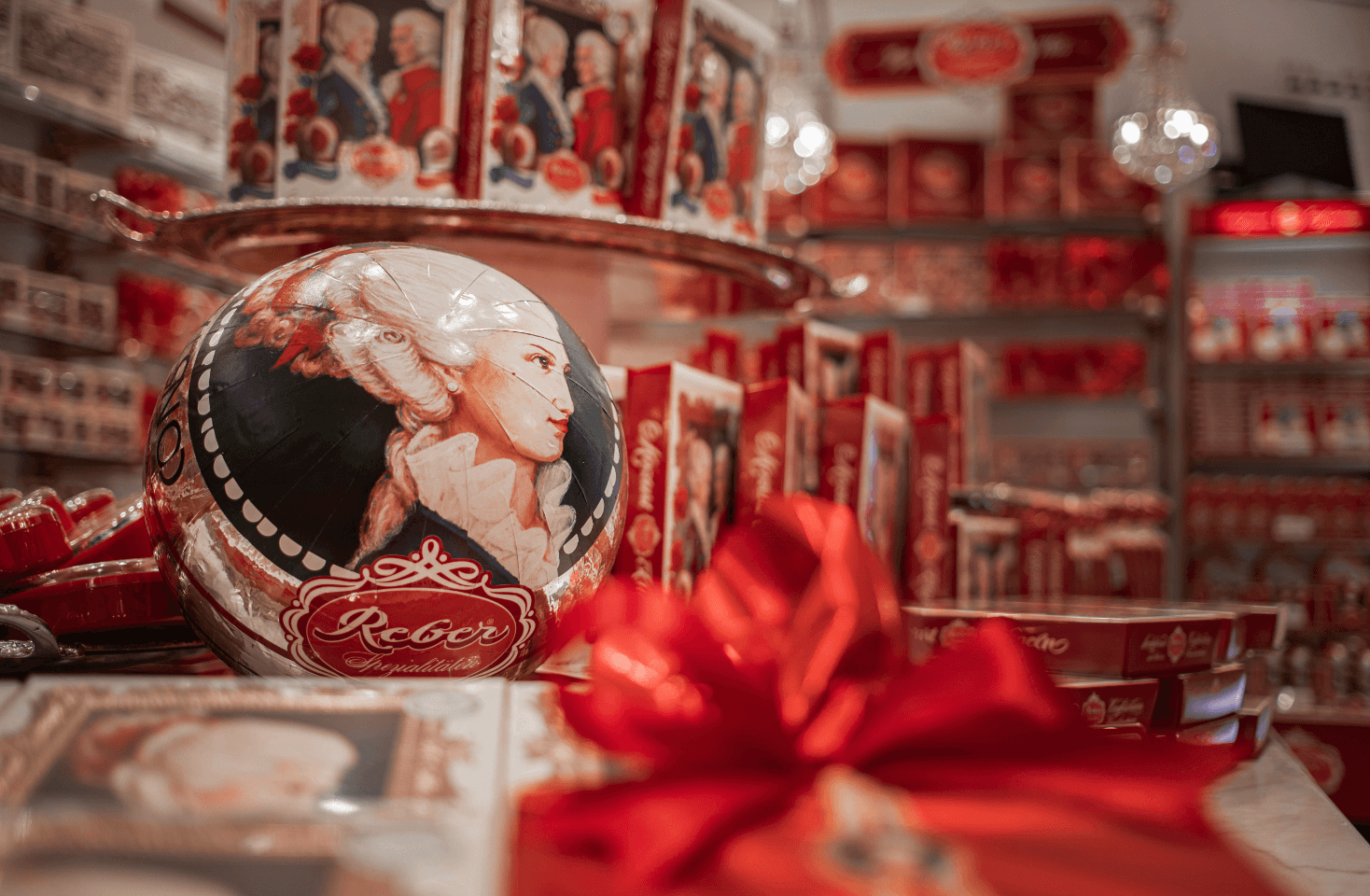 Over 150 years of tradition
The exquisite confectionery specialties are known and loved far beyond German boundaries. The 50 plus export markets include not only Austria, Switzerland and Hungary but also the USA, China and Russia.
In 1865 master confectioner Peter Reber opened his first Reber Confiserie-Konditorei-Café in Munich. In 1938 the family then moved their parent company to Bad Reichenhall, where the current company headquarters are still situated today.
Many things have changed since then but the company now in its fifth generation, still keeps the traditional recipes a secret and under lock and key. Bad Reichenhall is also where the Echte Reber MozartKugeln® success story began. Named after the famous composer and genius Wolfgang Amadeus Mozart, Rebers` Mozart-Kugeln® enchant people from all walks of life and are famous worldwide.
A true composition
Constanze – a true "composition" of the finest premium marzipan with fresh almonds, pistachio nuts and hazelnut nougat, double coated in alpine milk chocolate and named after Mozart's sweetheart, whom he married after moving to Vienna in 1781. For many years now, MCC Bingen has also been proud to be trusted with the production of the beautiful and of exceptionally high quality labels for Paul Reber. Printed in Offset and elaborately finished with a gold hot foil and fine embossing, the finished product reflects both precision, craftsmanship and the overall exquisite design and concept, fitting for this premium product.
We are thrilled to enjoy a close and longlasting relationship to such a worldwide renowned producer and look forward to many more joint 'compositions'!" – Holger Wenzel, Sales Representative at MCC Bingen