Resources
Cases
The Benefits of Using Resin for Guess' New Fragrance Labels
Interparfums, Inc., a company who develops, manufactures, and distributes several prestige perfume and cosmetic brands worldwide (including Guess), came to MCC after seeing our resin label at a tradeshow in Europe.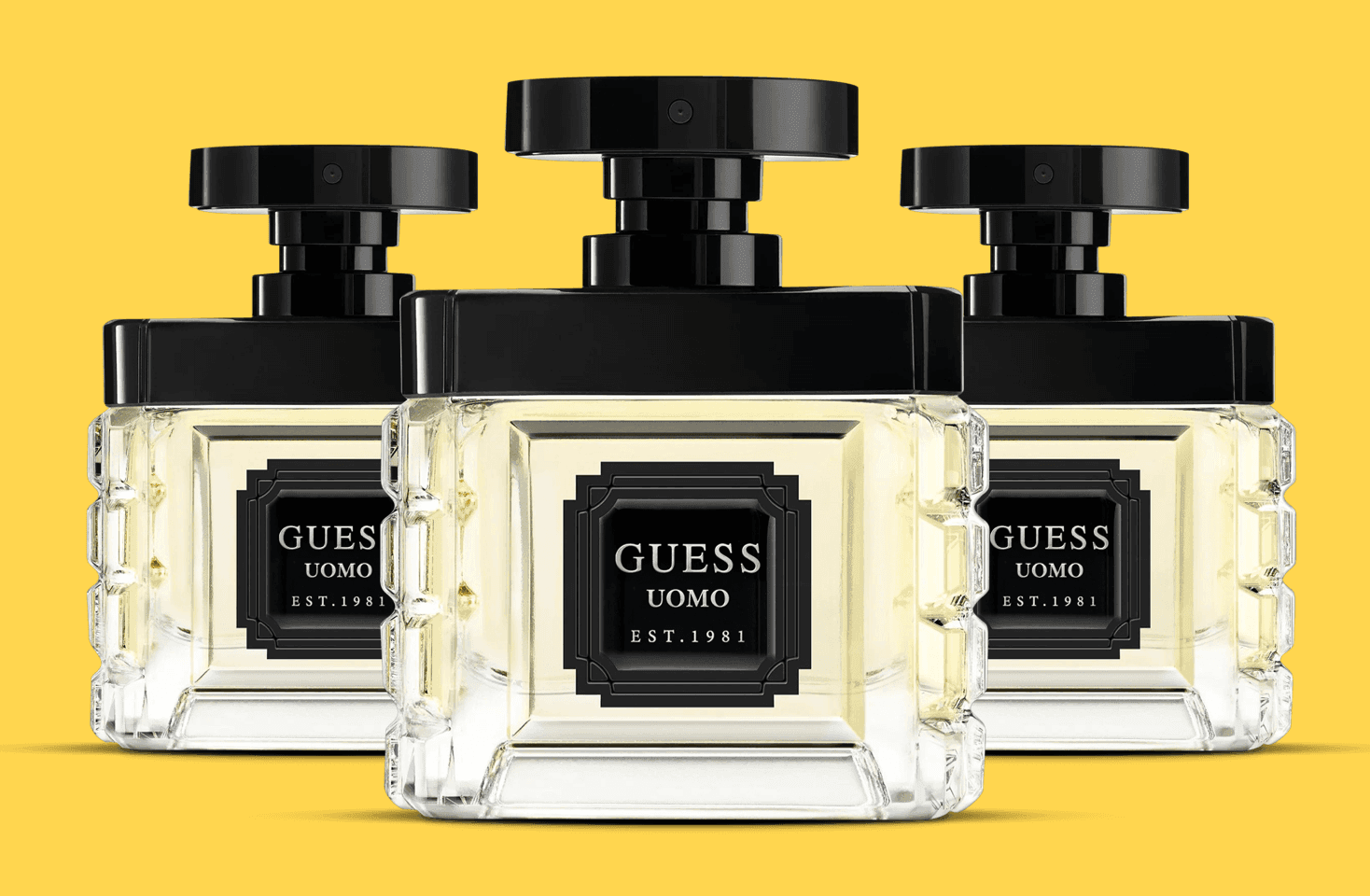 Preparing for a product launch
Guess introduced their UOMO fragrance line in 2021. UOMO is the Italian word for "man" and the new product boasts a "striking scent that feels modern and cool."
As they were considering their packaging options, they felt the essence of the cologne paired nicely with the prestige feel a resin label could provide. Through many conversations back and forth during the beginning, MCC was able to explain the components of a resin label to ensure there was alignment in using the material for the label.
Resin is an ultra-high tactile coating produced using a patented process to deliver 3D raised labels in roll format.
Key benefits of using resin
Help grow sales
Stand out on shelf
Convey premium quality
In order to pull off the look, we had amazing support from our MCC Italy plant. They were keen on achieving Guess' mission of creating something new. This was a brand new bottle, new line, and our first working project with the customer.

– Lori Burke, Global Account Manager at MCC Label
Starting the resin label production process
Once there was agreement to proceed with resin, MCC worked to nail down the details of the brand concept in order to translate to what the label could achieve: what did the Guess team want and what was truly possible?
From those discussions to sending resin samples to lining up filler sites in New Jersey, all the pieces started coming together. Resin labels began to be applied on their 30, 50, and 100 mL sized bottles.
The beginning of a beautiful relabel-ship
We ultimately ended up with a result the Interparfums team loved and we don't plan to stop there.
Our learnings around the perfume/cologne go-to-market concepts were extremely valuable. Understanding the nuances around lower volumes but even higher, premium quality. We ended up expanding into gift sets where the resin labels have been shipped into Poland for assembly, and bottom labels (pressure sensitive) are added from our MCC Lucca plant.
Now, Guess UOMO is available at major retailers like Macy's, Nordstrom and Sephora. Grab it off the shelf for yourself, or visit their online store here!