Resources
Whitepaper
Boost your Automotive & Chemical Brand
Label trends, solutions, and innovations for your automotive packaging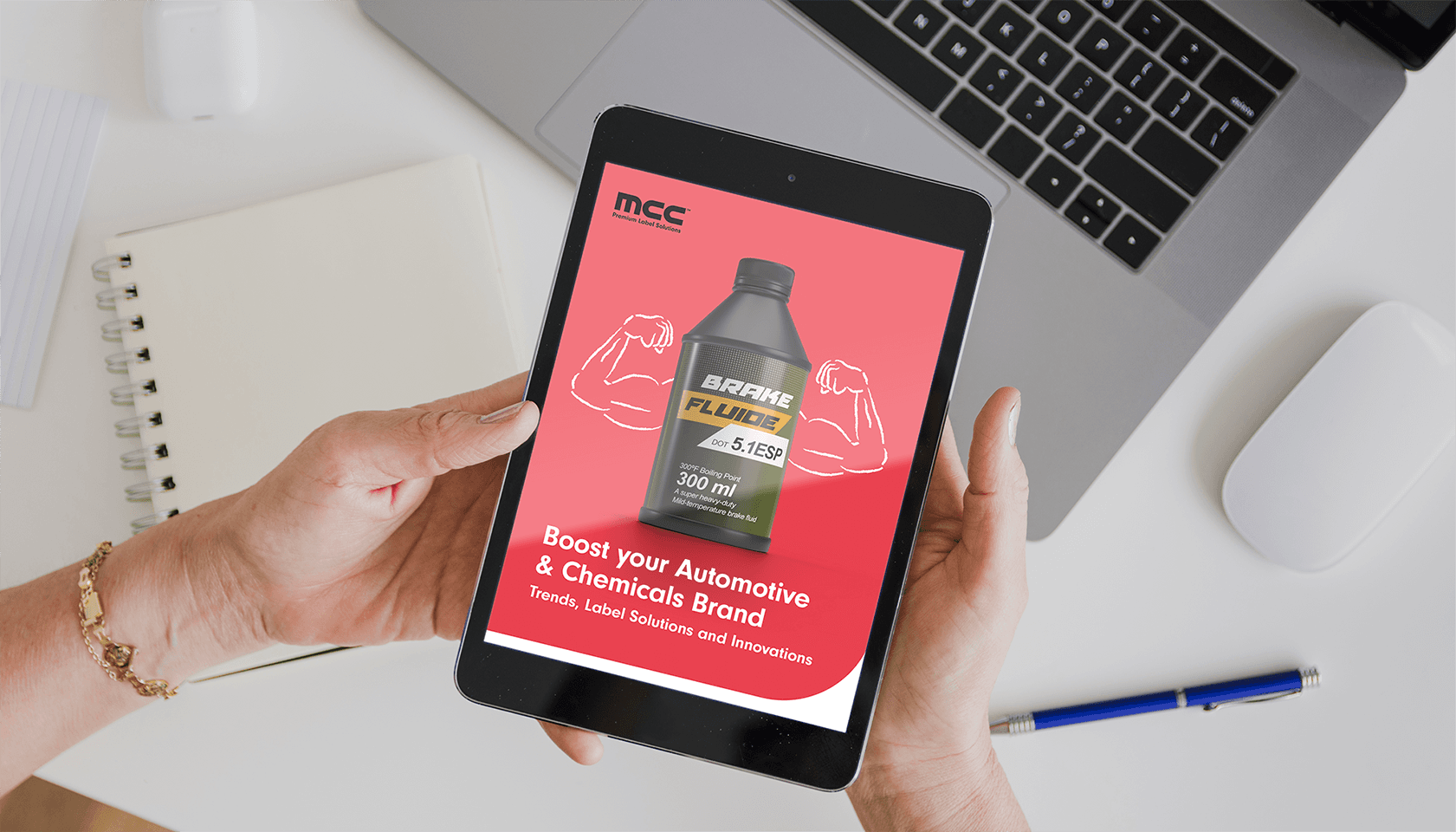 Does your product look like all the other brands on the shelf or does your package stand out? Now, more than ever, creativity in product packaging is paying off.
82% of consumers are more inclined to make a purchase after seeing or holding the product in the store (Businessweek Shopping Outlook 2020 Survey)
Our latest whitepaper highlights MCC's label solutions, specifically for the automotive and chemical markets. Start brainstorming your next project with us!
Download our latest whitepaper