Resources
Cases
Brand's Efforts Reflect Consumer Values
Sustainable packaging for considerate consumers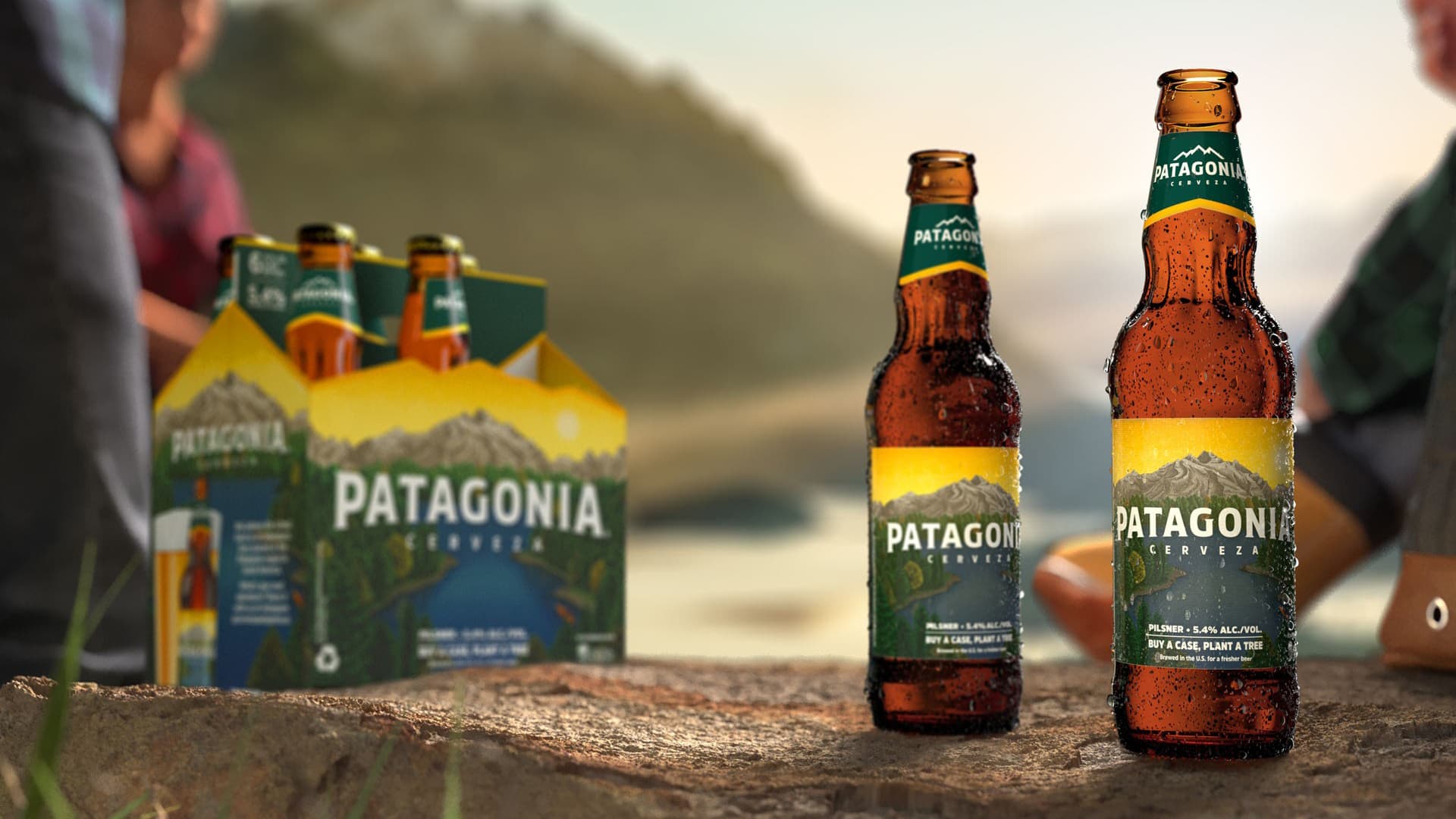 Patagonia Cerveza incorporates post-consumer content in packaging, reflecting its consumers' interest in sustainability.
Environmentally friendly
A beer's appeal can go beyond a refreshing taste and crisp finish. Some consumers appreciate a brand that cares about sustainability and has an environmentally-conscious approach to delivering its product. Patagonia Cerveza demonstrates its role as a good steward for the environment by caring about the materials that go into its packaging. Fortunate US beer drinkers in select parts of the Pacific Northwest, Southeast and other states across the Rocky Mountains can discover a new Premium Pilsner by Cerveza Patagonia. This new brand is a member of the Anheuser-Busch family and is inspired by the mountainous regions of Patagonia, South America.
Sustainable values 
The brand appeals to environmentally-conscious drinkers with two popular campaigns. The first, by partnering with the National Forest Foundation (NFF), the brand generates funds to replant trees and promises to plant one tree for each case sold in 2019. The second reduces the packaging's ecological footprint by using more post-consumer recycled content.
Recycled labels
The second initiative advances this tree-friendly brand's sustainability and demonstrates how it is trying to clean up its entire supply chain. The label, which is the brand's main identification, is printed on post-consumer waste material. This material consists of at least 30% post-consumer waste yet still performs like virgin label stock, allowing for vibrant label colors and graphics. 
This eco-friendly label did require some adjustments to label application and comes at a higher price than standard labels, but Anheuser-Busch feels strongly that these accommodations are necessary to carry on being a good citizen of the environment. MCC continues to partner with customers to find solutions that help them reach their sustainability goals.
When we challenged our supplier base for sustainable packaging innovations, MCC label stepped up right away with solutions to incorporate post-consumer recycled content into labels. The MCC team partnered with us from concept to launch on a tight timeline, ensuring the product not only supported our sustainability and quality goals for a premium brand, but could also seamlessly run on packaging lines."
Rob Clark, Sr. Director, Innovation – Anheuser-Busch