Resources
Cases
Castle Lite Brand Revived with Innovative Front and Neck Labels
Castle Lite launched in green bottles with metalized paper labels. As such, it was seen as a lite derivative of the famous Castle brand. Castle Lite needed a new look to elevate it to the premium market segment.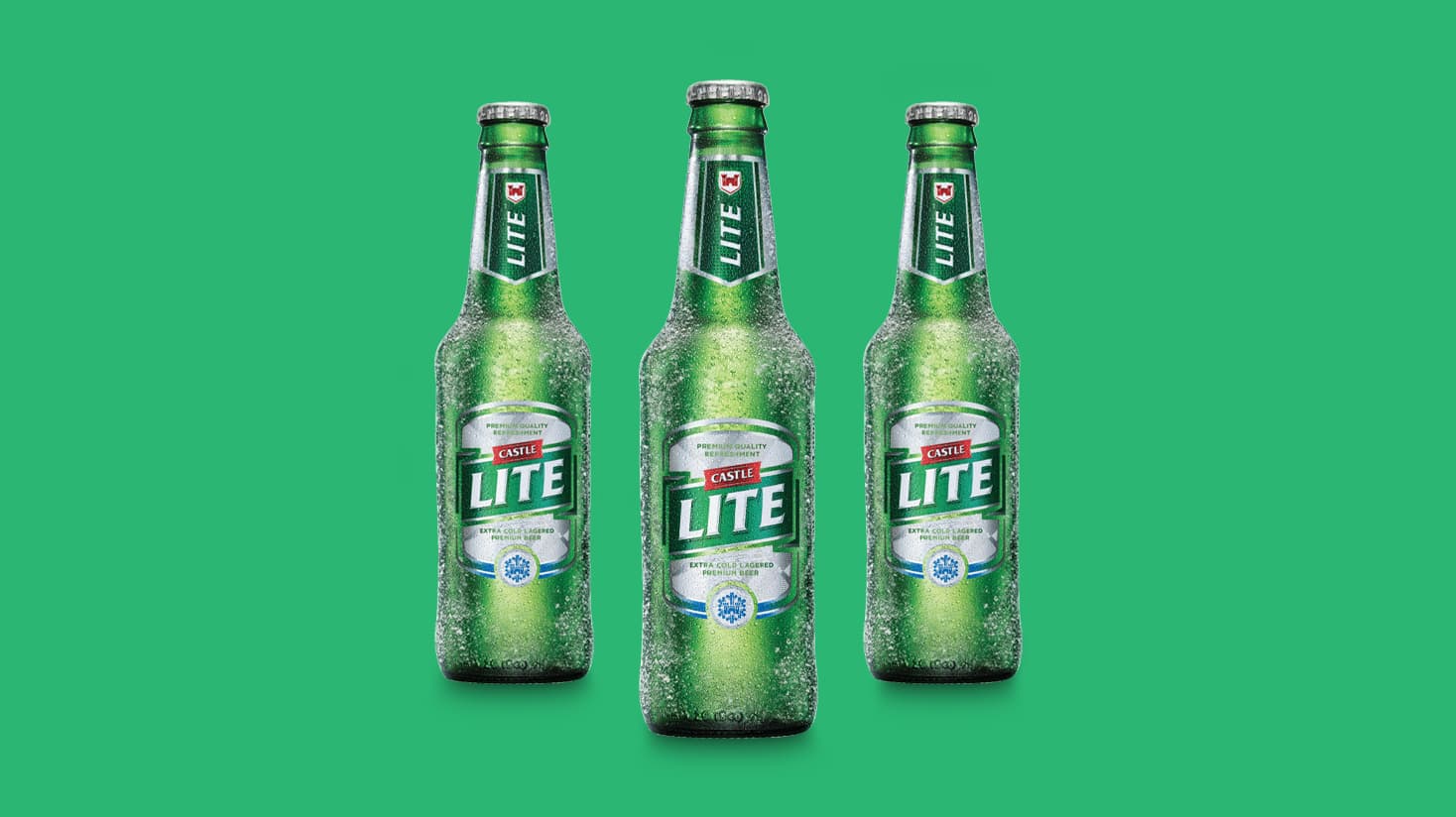 Creating an innovative new look utilizing PSL and neck foil labels. Retaining the brand's core identity, but pushing for market leadership with visual and functional improvements.
We created a thermochromic PSL front label with multiple activation temperatures, which brought the brand slogan, EXTRA COLD, to life. The final PSL label used 8 colors, maximizing the capabilities of the gravure press. For the neck foil, we incorporated a perforated foil that covered part of the crown, serving as tamper evidence.
The Castle Lite team was thrilled with the new labels, as they offer the perfect combination of innovation and shelf presence to move it towards market leadership in the premium segment.