Resources
Cases
Champagne Benoit Hugot
The label must reflect a refined atmosphere and a spirit of range thanks to a declination of color (gilding) while respecting the Champagne tradition "finesse and elegance".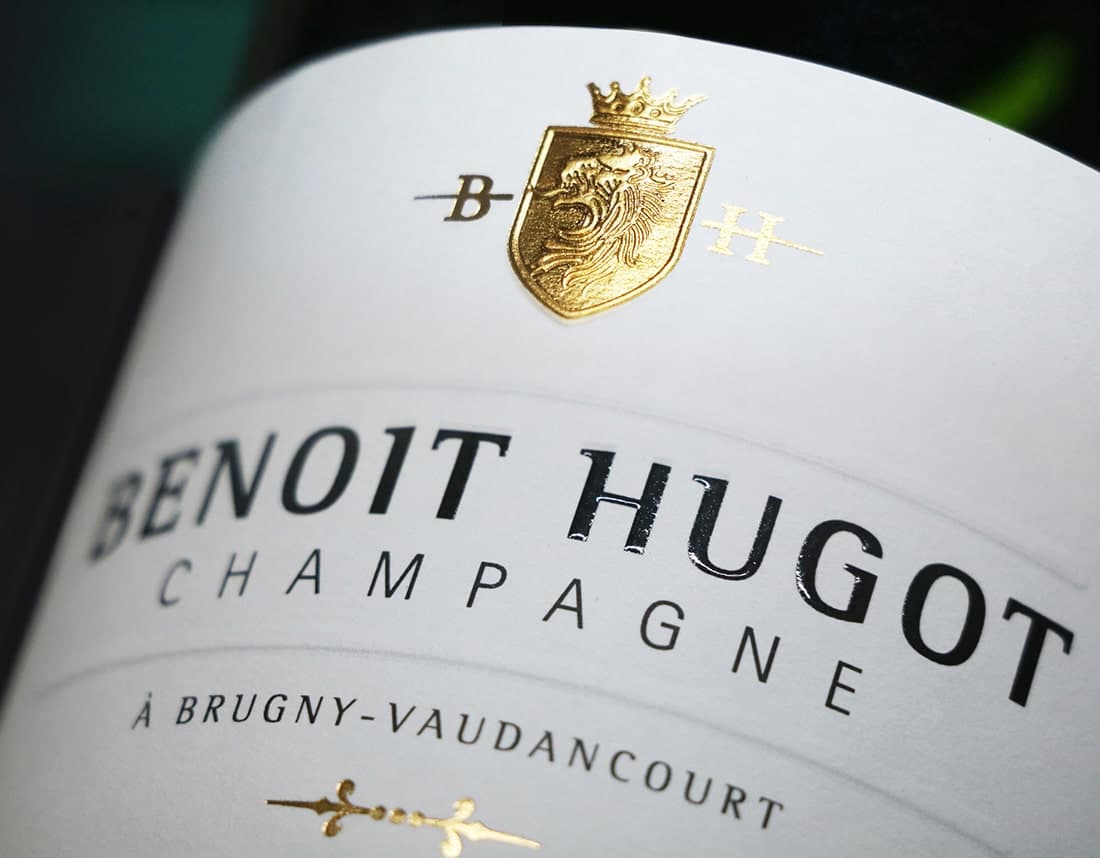 The objectives were :
to redesign the coat of arms to have a simple and contemporary reading "true imprint of the domain".
revisit the brand block for better readability and recommend an underlining of 2 lines in dry embossing for more presence.
Client testimonial:
Champagne House Founded in 1970, I took over the family business in 2001 under the brand name, Champagne Benoit HUGOT. Our vineyard covers the southern slopes of Epernay, VINAY, MOUSSY, BRUGNY-VAUDANCOURT, as well as PIERRY, VERTUS and HAUTVILLERS in premier cru. We wanted to rejuvenate our visual identity while respecting the codes of Champagne "finesse and elegance". As a winegrower and winemaker, I make my own Champagne and as such, I have chosen designs that reflect our DNA, that of the terroir, the tradition and the originality." 
Label Information
Name of the product / Producer – Champagne Benoit Hugot

Designer – Philippe, MCC Design

Printing techniques

Printing – Digital

Paper – Artisan 

Embellishments – Gilding, Round curved, Embossing, Relief silk-screen varnish