Resources
Cases
Chang celebrates its 25th anniversary by launching an award-winning special edition
Launched in 1995, Chang Beer instantly captured the hearts and taste buds of the Thai people. Over the years, it has become one of the most famous brands in Thailand and is globally recognized as a symbol of the land of smiles.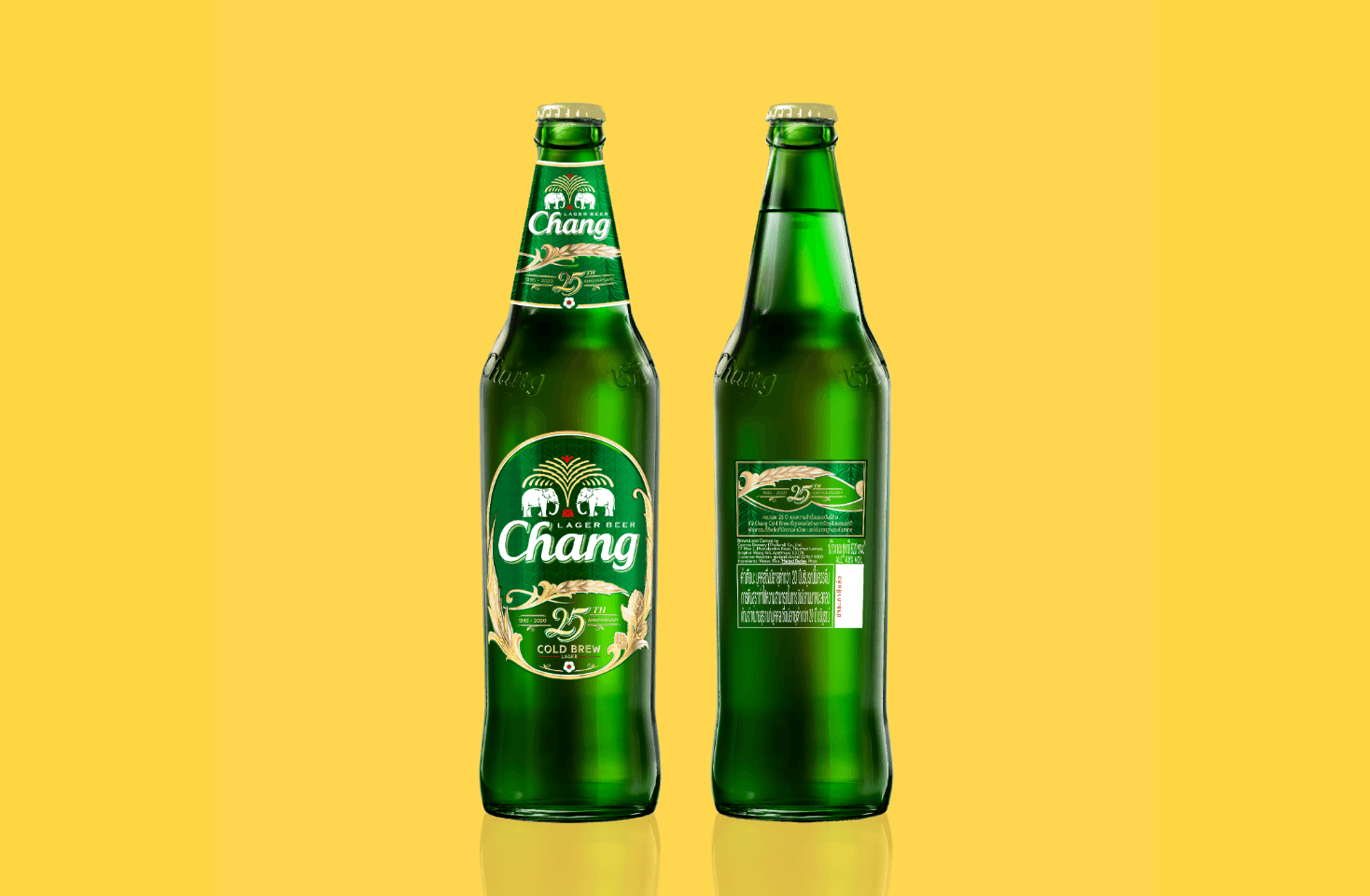 The Spirit of Lamiat 
The brand's brewing philosophy reflects the Lamiat, a centuries-old Thai philosophy. It is a belief in continuous refinement to create perfection. 
In keeping with the Lamiat , Chang's anniversary beer uses 100% malt to ensure a distinctive character and a sub-zero temperature filtration to achieve perfect purity. The result is a refreshing beer that is just as smooth and easy to drink.  
A specially brewed beer for a truly special celebration 
Chang wanted to reflect the importance of this launch on its label and MCC was delighted to help. Using advanced rotogravure technology, we were able to realize a filigree design with metallic gold elements onto the clear, pressure sensitive label. This allows the bottle to become a real eye catcher at the point-of-sale and strengthens the celebratory significance.  
The extravagant use of gold ink fortifies the 25th anniversary message."
Tony White, chairman at FINAT 
FINAT is the European association for the self-adhesive label industry. Their annual competition showcases the best of self-adhesive label printing. The Chang label was awarded the Best in Category for Gravure Printed Labels, 2020. 
Wash Off Technology 
Despite being aesthetically pleasing, the Chang labels are also functionally superior. Using MCC's ThermoWash™ Technology, the Pressure Sensitive Labels easily detach from bottles in the washer. This process is consistent with traditional paper labels and allows for brand owners to take advantage of sustainable, returnable bottles. 
MCC is proud of being awarded with this project as well as a FINAT accolade. We raise our glasses and say: 
Cheers to perfection, Cheers to Chang Beer and Happy 25th Anniversary"