Resources
Cases
Collaboration with veteran winemaker leads to stunning refresh
Throughout his 30-year winemaking career, Larry Cherubino has received countless accolades and awards. Perhaps the most personal though come from his own namesake brand, Cherubino Wines. This collection concentrates on West Australian wines produced from family estate vineyards.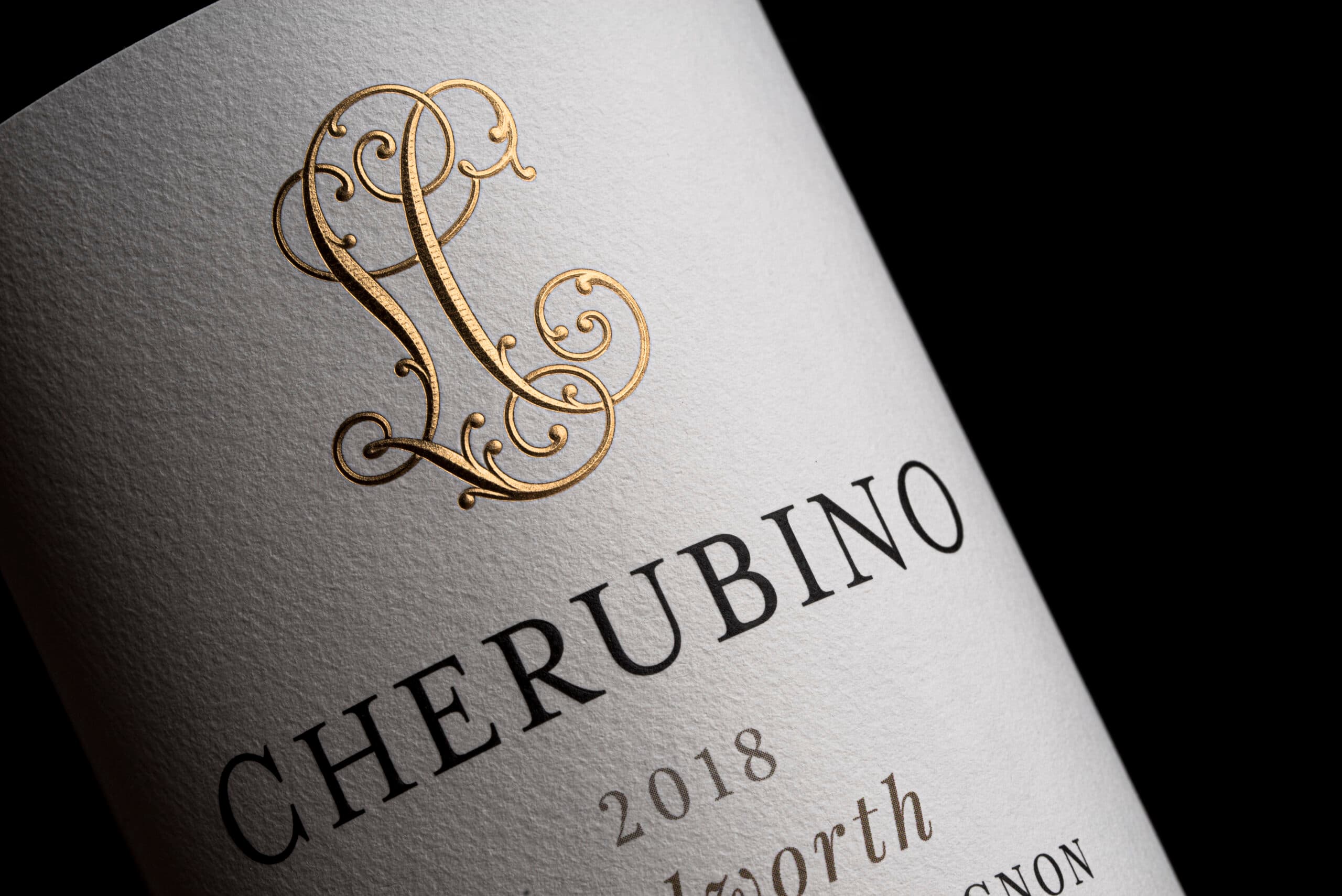 The aim of these labels was to refresh the look of Larry Cherubino's top tier of wines, which also coincided with the initial release of the pinnacle 'Budworth' Cabernet Sauvignon, made from the treasured Riversdale family vineyard. These super premium wines regularly gather top ratings, and the packaging needed to capture and reflect the quality of the wine inside.
For the launch of the 'new look', top-tier 'Cherubino' range, the design brief was to represent a continuation of the existing style – uncomplicated and elegant. Designer Peter Rohen was eager to work with equipment at Multi-Color Victoria to transform the original Cherubino wine tier monogram he designed over a decade ago into a striking, three-dimensional embellishment.
The process
Utilizing specialty equipment housed at MCC Victoria, along with guidance from their technical team, the customer was able to explore several options to recreate the existing 2D monogram, ultimately selecting the option that involved a triple-height sculptured emboss.
From the outset, the designer wanted to concentrate on rendering the 19th century style 'LC' monogram, since the 'Cherubino' tier was established in a 3-D sculpted and foiled emboss. Working closely with the designer and customer, MCC's experienced technical team really pushed the capabilities of their Bigfoot embossing press. The resulting combination of a timeless foiled monogram adorning an understated classic label on thick, uncoated paper has delivered exactly the look and feel that was desired. The result is breath-taking! A delicate balance of bold foiling with intricately embossed details; it looks like jewelry on the label, encouraging the consumer to pick up the bottle to take a closer look.
In some ways the Cherubino labels have been a work in progress ever since we started. Now, in partnership with MCC, we feel we have finally achieved a look that adequately reflects the wines.
Larry Cherubino, Owner, Larry Cherubino Wines