Resources
Cases
Creative collaboration leads to memorable spirits label
Dead Rabbit partnered up with the Dublin Liberties Distillery to produce an Irish whiskey. Created by Darryl McNally master distiller of the Dublin Liberties Distillery, part of the Quintessential Brands Group, in partnership with Sean Muldoon and Jack McGarry, co-founders of the Dead Rabbit Bar in New York.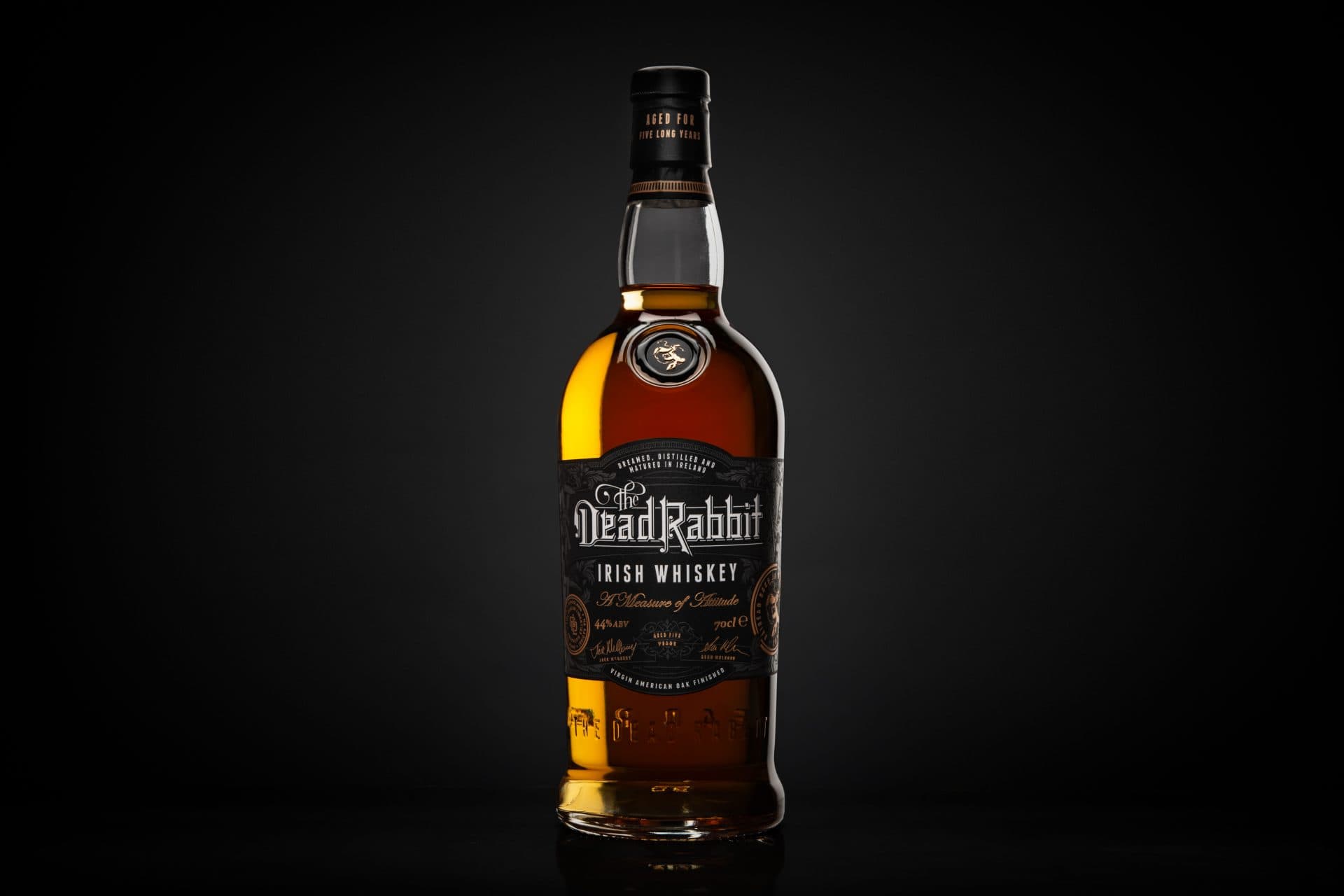 MCC England have worked with the Dublin Liberties Distillery before on the Liberties Irish Whiskey Brand, so it was the perfect fit when Drinksology approached them to produce a new Whiskey Label for the Dead Rabbit Bar in New York.
Working with multiple greys to create layers within the design for the ultimate control over the Whiskey label, adding high build screen for a tactile finish, really makes the label feel great in the hand. It includes a Resin label to the recess of the glass, and the use of emboss to shape the foil provides great standout on shelf.
As part of the design process and a nod to the original 1850s Dead Rabbit Gang in New York, Drinksology created a label that embodies 'a measure of attitude'. This measure of attitude extends to Multi-Color England with its constant desire to push boundaries to secure the very best finishes and materials. The tonal contrast of greys and blacks was an area that posed a particular challenge, one that was met with the usual attention to perfection.
Richard Ryan, Partner, Drinksology