Resources
Cases
Creative emboss captures historic feel
Taking inspiration from Tales of Soldiers and Civilians, by Ambrose Bierce, Freelance Wines, from Napa, California, wanted to transport the consumer back to a time when freedom was within reach.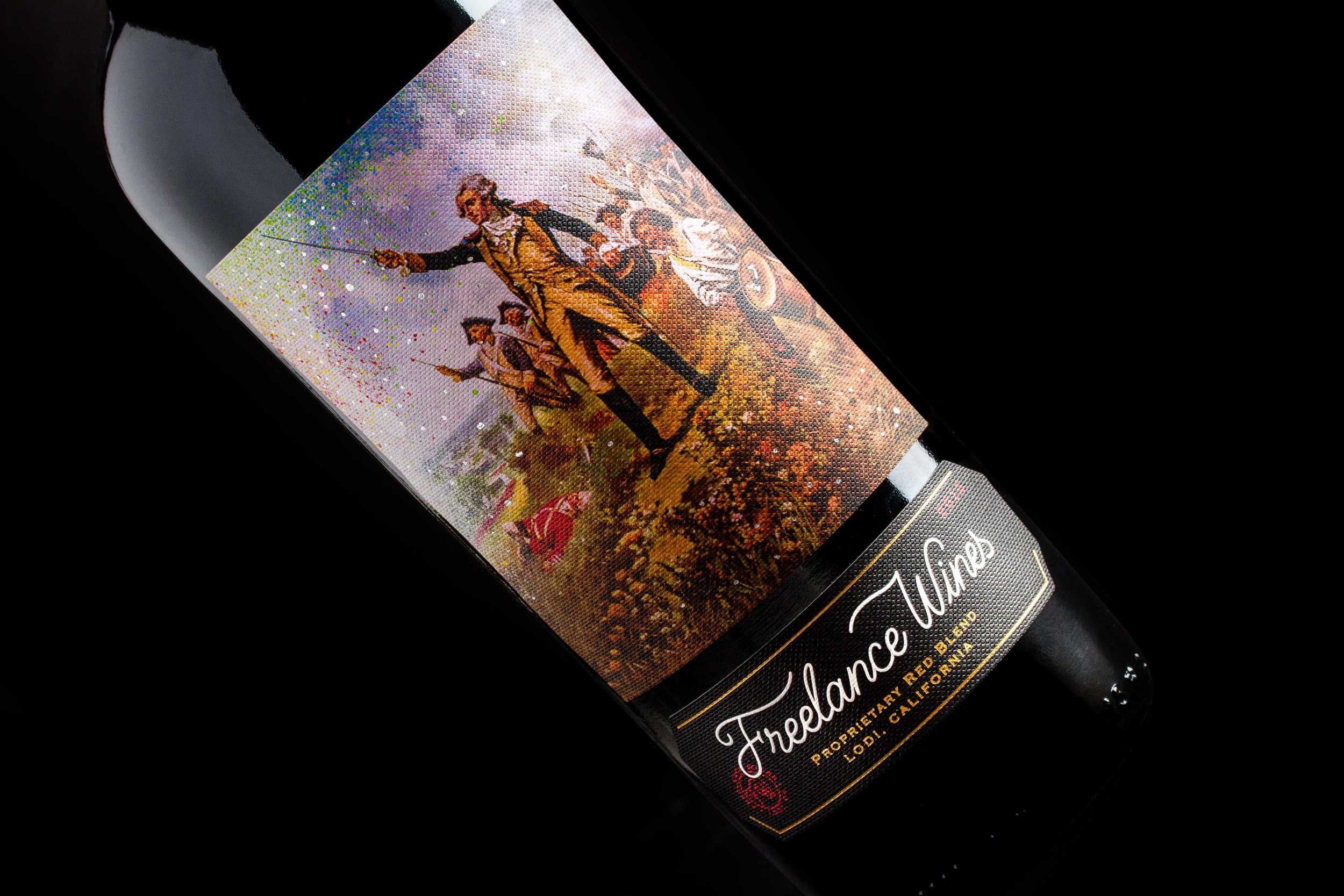 "The fighting had been hard and continuous; that was attested by all the senses. The very taste of battle was in the air." 
Key to this design was printing the detailed image on a dappled white, uncoated paper with a canvas-like embossed micro-texture, delivering the look and feel of a painting. The colored sparkles and silver foil add a modern twist with an air of excitement.
A few key print techniques were needed to bring this label to life and the folks at MCC made sure they came through exactly as we imagined! The use of a new canvas textured paper gives the label a historical gallery feel while holographic foil sparkles throughout, adding just the right amount of surprise and whimsy.
Sarah Deiter, Creative Director, Makers & Allies