Resources
Cases
Creativity and Shrink Sleeves Support WD-40® Brand's Bike Line
WD-40 Brand's iconic blue and yellow can with a red cap is recognized in factories, workshops and homes across the globe — but the brand offers so much more.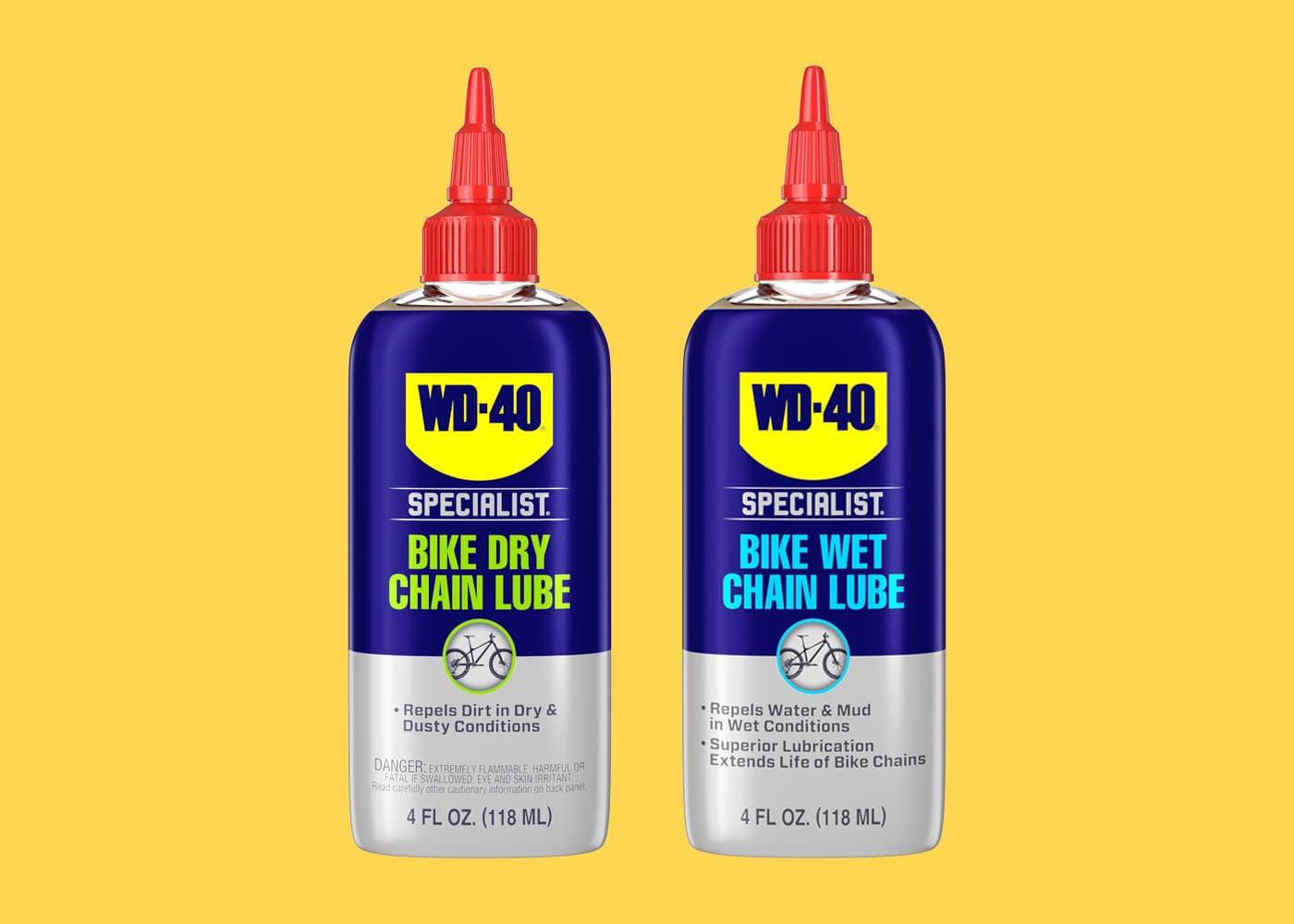 The challenge
Through its line of WD-40 Specialist®products, the company brings to market more than 20 specialized, high-performance solutions including a line of bike products designed for everyone from amateur cyclists to leading athletes in road and off-road racing. When the company changed its bottle for the bike line from opaque to clear plastic, it offered a challenge to MCC: create a shrink wrap label that mimics the appearance of the metallic silver used for the entire line of WD-40 Specialist products. This is where MCC's expertise came in.
The result
Since shrink sleeve material isn't available in silver, MCC had to get creative. MCC's technical experts utilized metalouire specialty inks to replicate the desired look. The new labels bring brand continuity for users by connecting the bike line to the iconic brand trusted for almost 70 years. By doing so, the new labels will reinforce a strong brand presence at retail and digital shelves.
The original WD-40 Multi-Use Product formula was created in 1953 when scientists set their sights on a challenging mission: helping rockets get into space. Today, that spirit of perseverance and innovation live on as we solve new problems and help things run smoothly. MCC was able to embody that spirit through creative problem solving for the label redesign and the end result is a label that reinforces the WD-40 Brand and makes the product easy to identify for end users."

Erin Bala, Director of Brand Management and Innovation at WD-40 Company