Resources
Cases
Cultivating unique connections through the label
There is no doubt that the boutique approach of Bodega Ysios, located in the heart of La Rioja Alavesa, along with its meticulous winemaking, reveals a deep personal bond with its vineyards, allowing it to cultivate unique connections. These connections are forged in each of the aspects that make up and give life to its products: the wine, 'the label' and the consumer.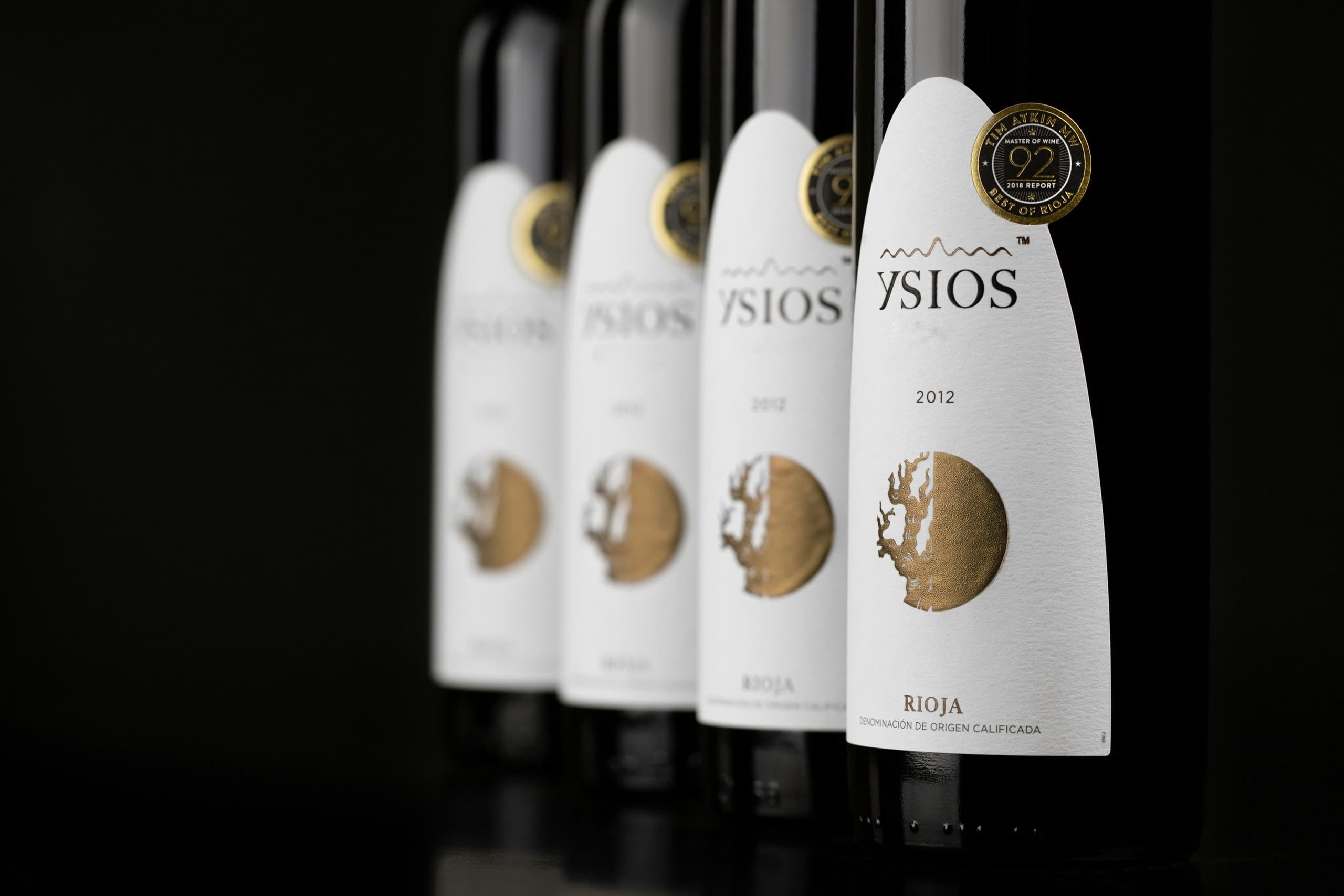 The Ysios Reserva 2012 label by Pernod Ricard represents the winery's firm intention to produce wines that clearly express the identity of La Rioja. To achieve this, MCC Spain proposed various finishes for each of the characteristic aspects of this label's development, designed by the agency 'Coley Porter Bell' and the marketing team of Pernod Ricard Winemakers Spain.
The Ysios logo represents the view of the winery's facade, with its curves, reminiscent of the oak barrels of the Spanish wineries, while the seal in the center of the label refers to the vines, more than 35 years old, Tempranillo on small plots from which this exquisite wine is made. For both, the MCC team applied gold foil, as well as debossing and a special micro-relief finish on the stamping. Pernod Ricard is the first customer of MCC Spain to start using this micro-relief innovation technique, achieved with special cliches, and which produced a magnificent result for both MCC and the customer, who is delighted with the product.