Resources
Cases
Desperados Redesign
Time for a change to capture the true festivity of Desperados.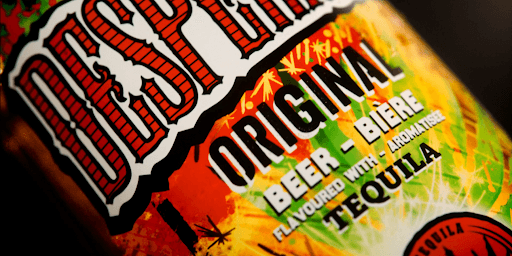 Born in France in 1995 out of the entrepreneurial spirit of innovative brewers, Desperados is the world's first Tequila flavoured beer. Despite pioneering the spirit beer category, Desperados brand and packaging design has remained untouched since it was first introduced 21 years ago.
With its iconic logo, heavy bottle and tactile effects the Desperados packaging has been a great driver of brand equity. However, the old design didn't capture the true festivity of the brand and with external factors, such as increased competition, it was time for a change.
Brand owner Heineken approached its long-standing partner Multi-Color with a clear design brief, focusing on the brand's upgrade and consistency amongst line extensions. The two teams worked together diligently during the design development phase to fulfil the objective and deliver a more contemporary aesthetic.
The finished set of labels produced at Multi-Color Wales incorporates an impressive range of printing technologies. Labels are printed for one-way bottles as well as returnables with MCC's ThermoWash™ – wash off technology. Traditionally, the tactile label range was printed using a screen flexo process. Now, with MCC's Gravtouch technology Desperados can take advantage of the benefits of gravure printing and still achieve the tactility levels synonymous with the brand.