Resources
Cases
Digital Printing Plays Role in Celebrating 175 Years for G&J Peck
G&J Peck, an agricultural machinery distributor, celebrated their 175th anniversary with the release of a new, customized T7.230 tractor. They were scheduled to showcase this at an exhibition just weeks away, but their previous label supplier couldn't meet their lead times or desired decal design. G&J Peck wanted decals that were commemorative of this significant milestone. Their 175th celebration was on the brink of being a disaster, but the MCC Roscommon (Ireland) team quickly provided a premium solution.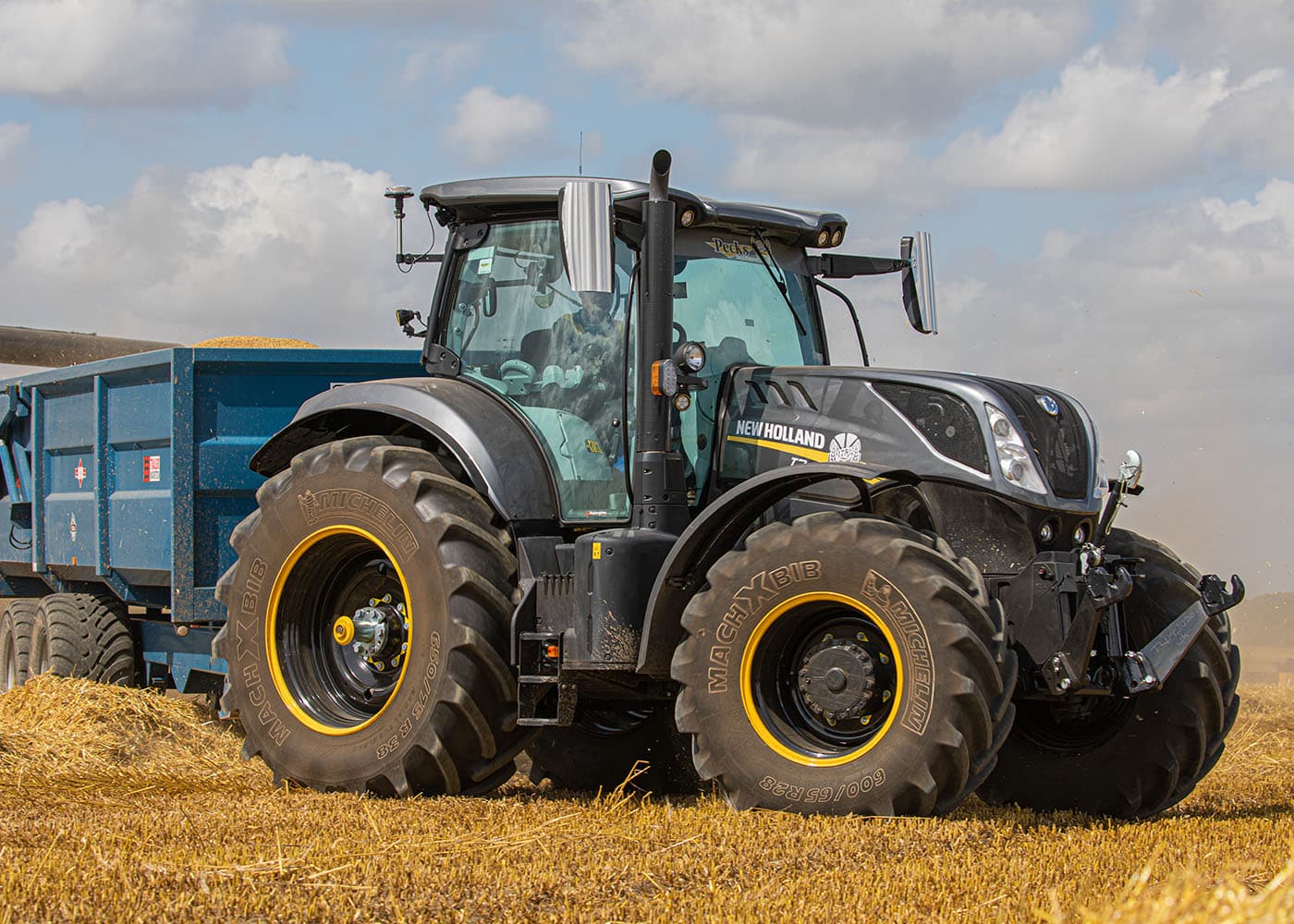 Custom decals needed
This was a unique challenge for the MCC Roscommon team as they only had photographs of the tractor, sketched proposals and a few discussions with the G&J Peck team to understand their vison. In addition, the decal designs required a specific curve to match contour lines on the tractor bonnet and they wanted to combine both the New Holland and G&J Peck logos. Through the MCC Roscommon team's durable technical expertise and knowledge, they were able to quickly produce a mockup that was instantly approved. With the tight deadline in mind, it was time to produce the decals fit for this special achievement.
Digital printing
MCC Roscommon produced digital pressure sensitive decals to achieve their vision and rapid turnaround. One of the digital printing presses printed the windscreen visor decal which used a clear substrate and a digital white to create a decal that had visible print and logo on the outside, while still allowing the operator to see through the decal from the inside. The other printed the bonnet decals which were 1.2m long and featured a specific yellow color and a shaded emblem that was uniquely suited to the press's capabilities. Coupled with a gloss clear protective over-laminate, not only did the final decals look superior, they had the durability to match. All the decals were CNC cut to size which removed the need to tooling and supported the intricate cutting profile of the bonnet decals, as well as the short turnaround requirements.
Time to celebrate
MCC Roscommon met the tight deadline to deliver the finished decals to G&J Peck. They were now able to present a fully branded, customized, special edition tractor with decals celebrating their 175th anniversary at the exhibition. Technical expertise and digital printing combined to create a special decal kit for a special moment.
The finished product is outstanding and a real head turner. Quality of the materials used is outstanding, we can't thank the MCC Roscommon team enough for their help in getting this project together, especially within the timeframe we had.

Henry Potter – New Holland Area Sales Manager