Resources
Cases
Echo Falls celebrates with 43 variable labels
The initial concept was developed by the team at Multi-Color Wales for Accolade Wines' annual Innovation Forum.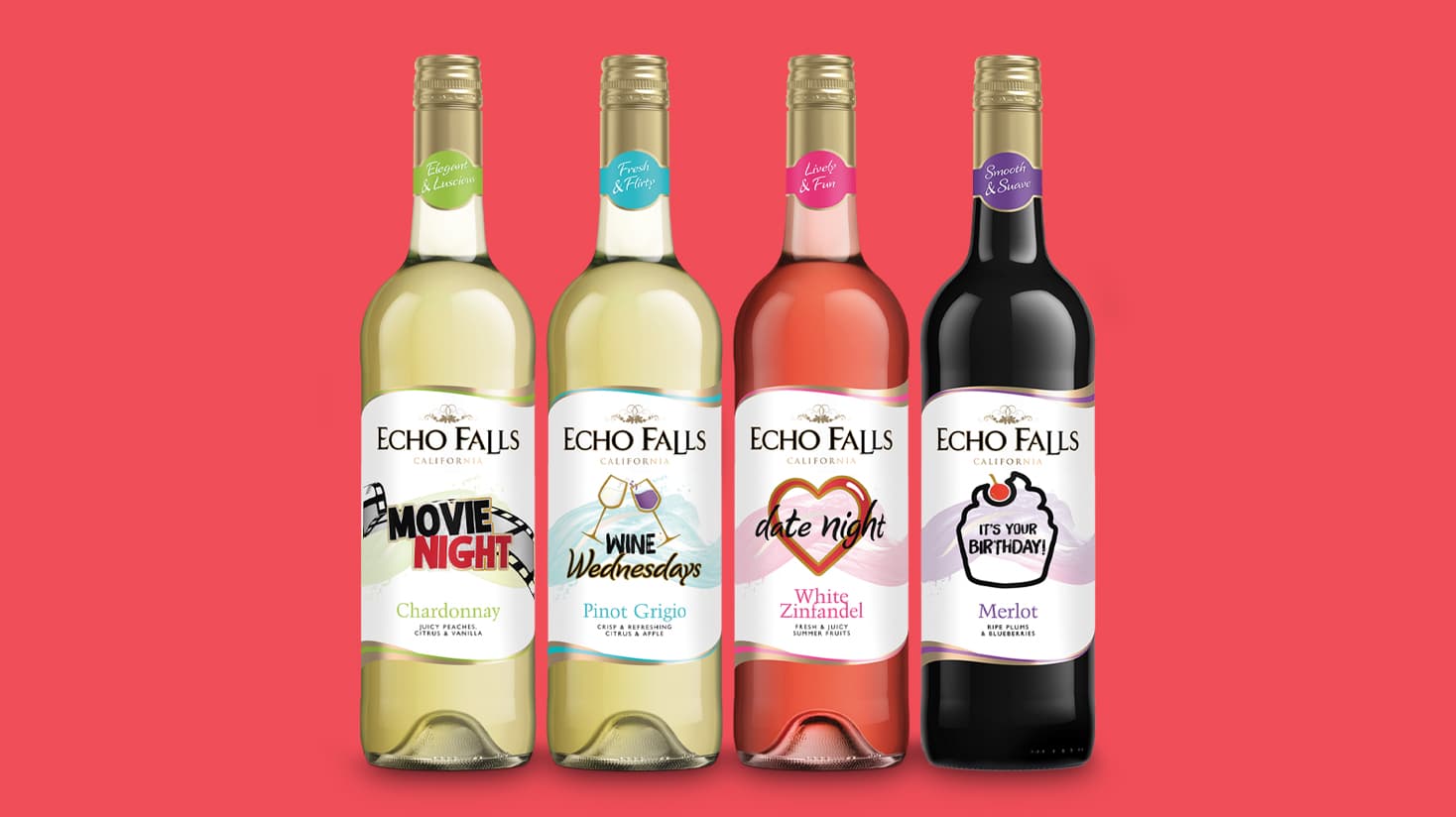 Having worked with Accolade for over 6 years, Technical Manager Matt Rowley identified an opportunity to add a touch of personalisation to the Echo Falls Brand by introducing variablelabels with celebratory messages. The Accolade team loved the idea and took it to a new level combining special greetings with fun and fashionable phrases to create arange of 43 label designs.
The multiple designs were not randomly generated patterns but unique, individual designs created by the Accolade packaging team and MCC's design house. The designs were collated and output was through MCC's new digital Hybrid press. Rowley comments "This press enables us to produce multiple unique labels using variable data technology, differing varnish effects (matte, gloss and tactility) in one pass, rather than the standard onelabel design as used previously on conventional presses."
We are confident that the Echo Falls occasion labels will drive additional consumer purchase, both planned and impulse. They create a talking point in store and at home, helping to spread the popularity of Echo Falls."
David White, marketing director at Accolade Wines.