Resources
Cases
Eins Zwei Zero: a digital label with great embellishments
A digitally embellished label, available in four trendy colors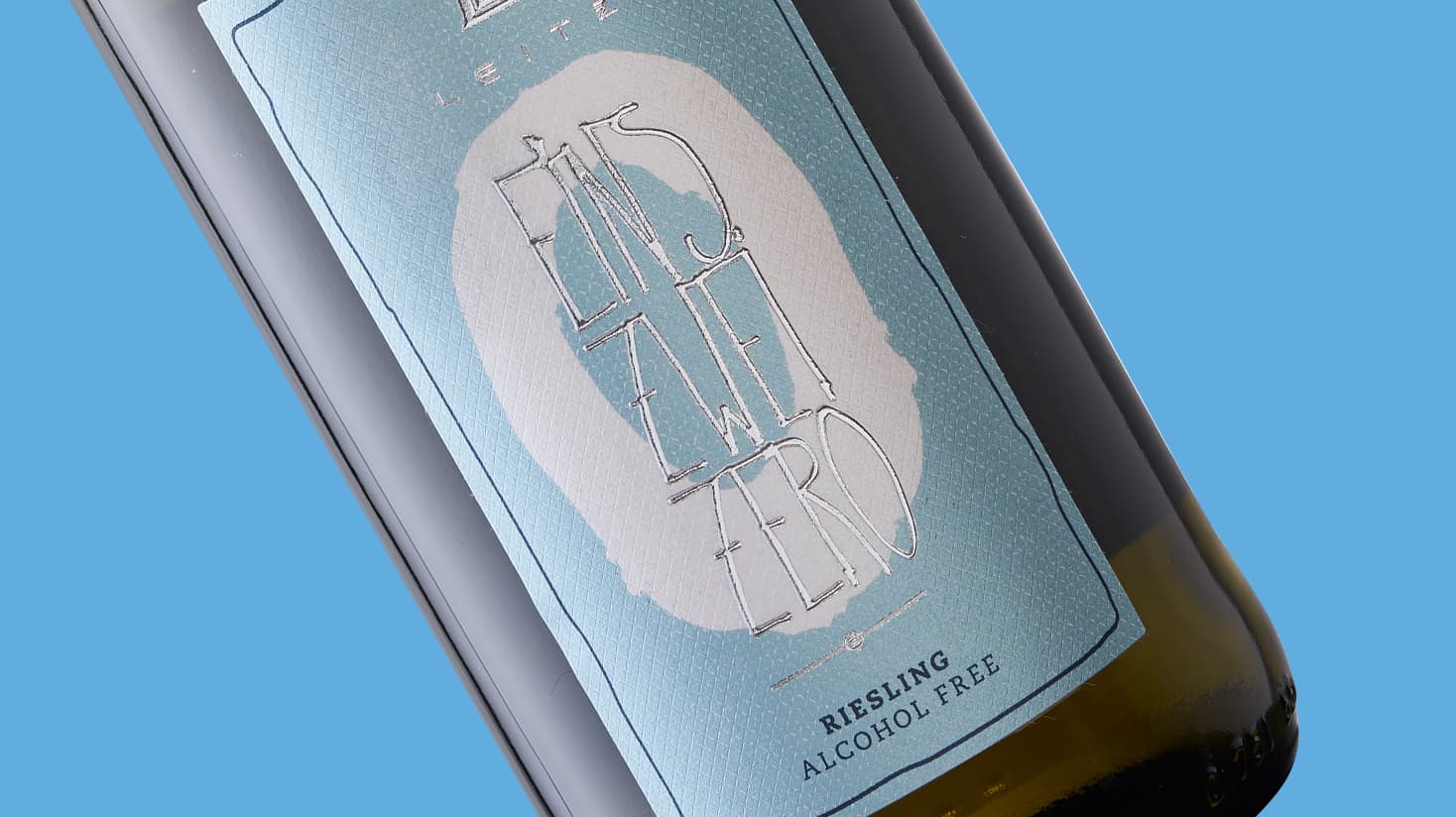 Leitz is a state-of-the-art, export-oriented winery in the heart of Germany. As demand for alcohol-free wines is trending, Leitz has a well-reputed portfolio of alcohol-free products. The winery first contacted us 20 years ago. Apart from a pause of just a couple of years, we have printed their complete label assortment since then.
Digital label
The assortment includes Eins-zwei-zero: an alcohol-free Riesling. It is not only dealcoholized, but also low in fat and sugar, with roughly one third of the calories contained in traditional wine with alcohol. Such a trendy, healthy wine needs a trendy label: a digitally embellished label, available in four stylish colors. Digital printing is the best solution for smaller quantities, as in the case of Eins-zwei-zero.
Added value with silver foil
We are constantly innovating our digital printing. Since last year, it has been possible to add silver foil, which creates an absolutely brilliant effect and added value for the design. Leitz was very keen to enhance its label with a premium look. We modified the label in January 2020, using a new material (constellation paper) and new embellishments: embossing and silver foil.
This innovation is also extremely efficient. Embellishments are now applied at the same time, during a single stage of the production process. There is one tool simultaneously responsible for embossing and foiling. The new look was immediately approved by Leitz and its customers.
We seriously appreciate the work of MCC Germany because of its high connectivity and professionalism. Challenges are always handled at an outstanding pace with outstanding performance. We can always count on them for short-notice personal visits, high flexibility in production and highly-skilled employees.
Johannes Leitz, Owner, Leitz Winery