Resources
Cases
Embellished Labels for GreenKiwi That Make a Real Difference
GreenKiwi Supplements is passionately delivering a uniquely traceable, science-backed supplement to the market: GreenKiwi OliveXtract. It's a first-to-market New Zealand-grown olive leaf supplement. MCC had the honor to partner with their CEO, seventeen-year-old Max Donaldson, to create a label that fit his mission to shake things up in the natural health space, in a journey of making better things in a better way. Recognizing this young bright mind with a goal to change the world, MCC was eager to collaborate.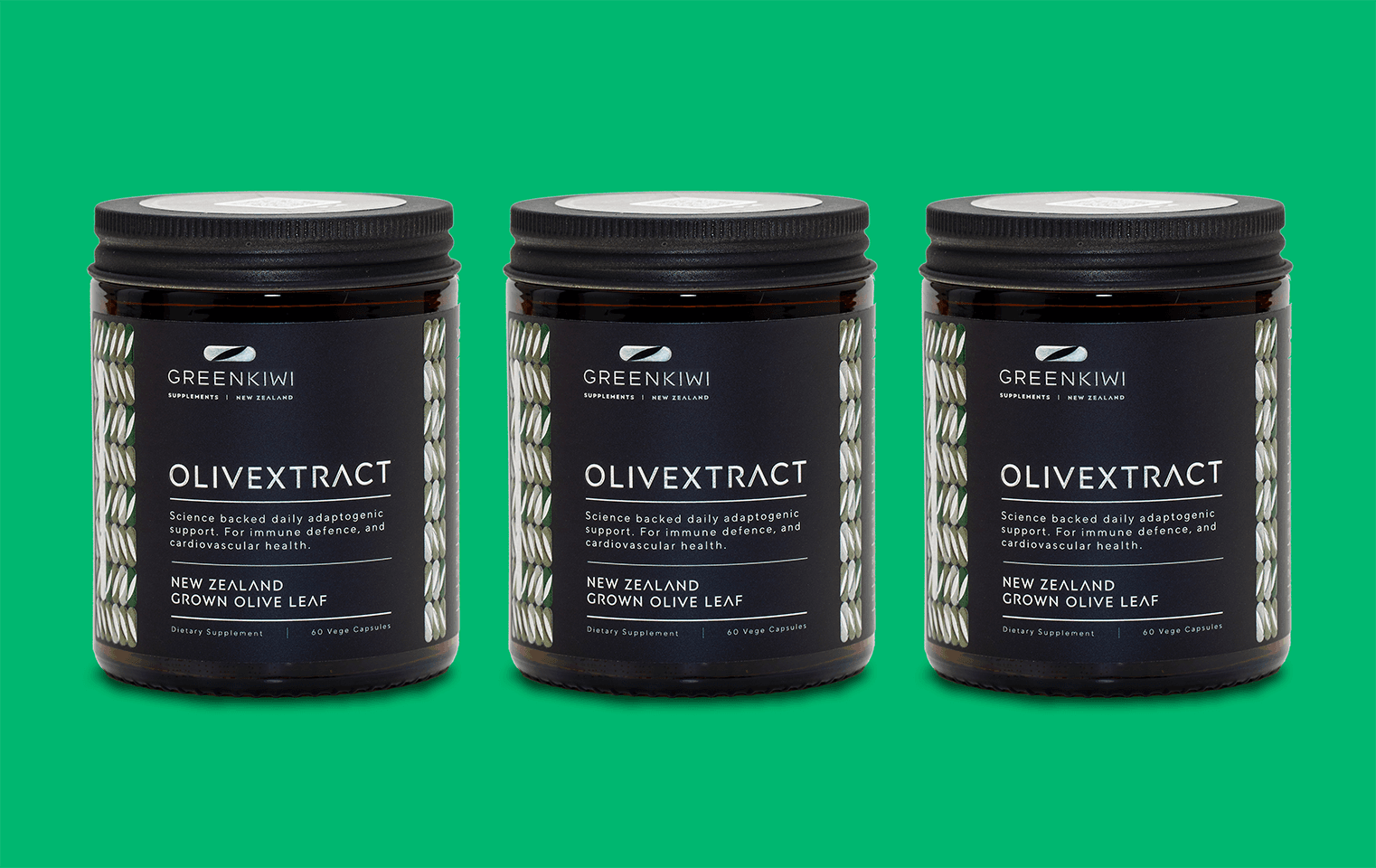 Leveraging label expertise to truly stand out
MCC worked very closely with Max on the label design for his OliveXtract product. MCC reviewed the initial version and provided valuable design feedback from label experts. They introduced silver base stock, matte laminate, and gloss high-build to his design to create a label that wow's consumers. Multiple label embellishments aren't common in the healthcare market, so this was critical to truly be different, just like Max's vision.
How partnering with Trust Codes leveled things up
In addition to adding label embellishments, the product has smart label capabilities that were made available through partnership with Trust Codes. Trust Codes delivers cloud-based brand protection and anti-counterfeit functionality based on a unique per-item digital identity, acting as a license plate to intelligently capture and enhance data. MCC applied QR codes to the lids of the product, which are then connected with the Trust Code software to provide product authentication for GreenKiwi OliveXtract.
Achieving ongoing success
The future is very bright for GreenKiwi and its product line. It is currently in stores across New Zealand and will continue to expand. The label also has the New Zealand Fernmark, which is an extremely important recognition and a result of Max's dedication and vision. The customer is extremely happy with the labels and is excited to continue to partner with MCC.
Learn more about all the great things GreenKiwi Supplements is doing here.