Resources
Cases
Embellishments create award-winning label worthy of being called a work of art
Hedonis was born from the ancient philosophy of life that promotes the pursuit of pleasure as the ultimate goal: it is a wine that is able to satisfy the pleasure of the senses, celebrating the full-bodied Nero d'Avola in all its purity and encapsulating the most genuine and authentic expression of Sicilian enological richness.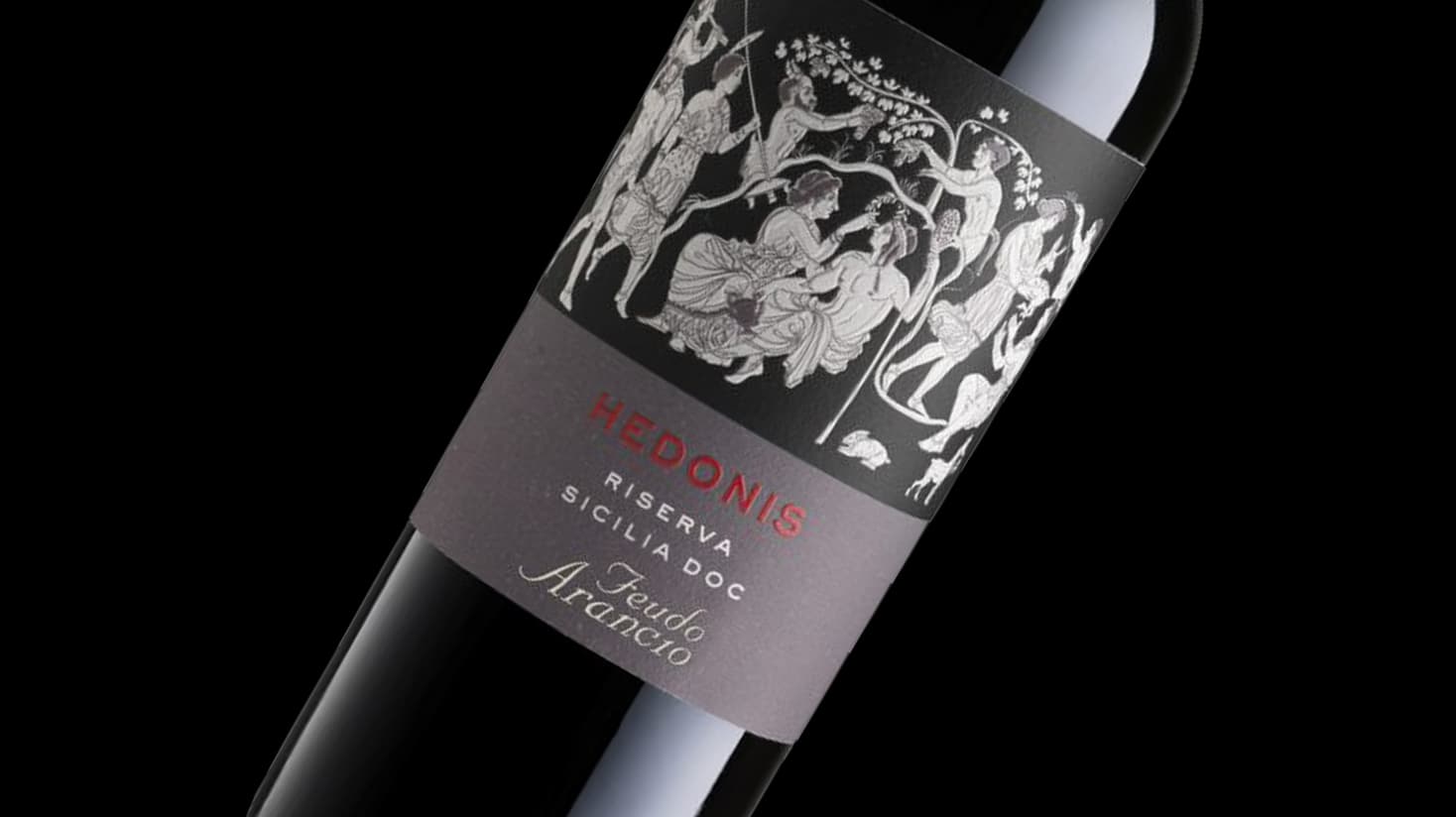 The label depicts the wedding of the god of wine Dionysus and Ariadne, the immortal princess of Crete. At their nuptial banquet, the gods of Olympus celebrate the pleasures of life with the couple, surrounded by the mythological figures of the dancing Satyr and the Maenads. The myth symbolizes the pure essence of the quest for pleasure of ancient Greek origin, exalted by the veracity and sumptuousness of the Sicilian spirit that permeates this breathtaking island. 
MCC combined debossing and embossing techniques to give great depth to the label, as if it were a bas-relief painting; in addition, opaque silk-screen printing creates a very powerful material effect. The Hedonis label won the Silver Award at the 22nd International Packaging Competition – during the Vinitaly fair – in Category 5 relating to packaging of still red wines.
We appreciated the constant support provided by the Multi-Color Italy label team in Prato during the development of this complex creativity. Their expertise added value to the original concept, resulting in a remarkable label, which equals the original piece of art and translates it using a contemporary approach.
Barbara Darra, Global Marketing Manager, Gruppo Mezzacorona