Resources
Cases
The Estate Gardeners Gin
This label was a collaborative effort between Underground and Pialligo Estate to illustrate the collective work done for our gin, tying the story together. The thought was a more organic 'hand drawn' or organic style, with the lines either textural or raised off the label.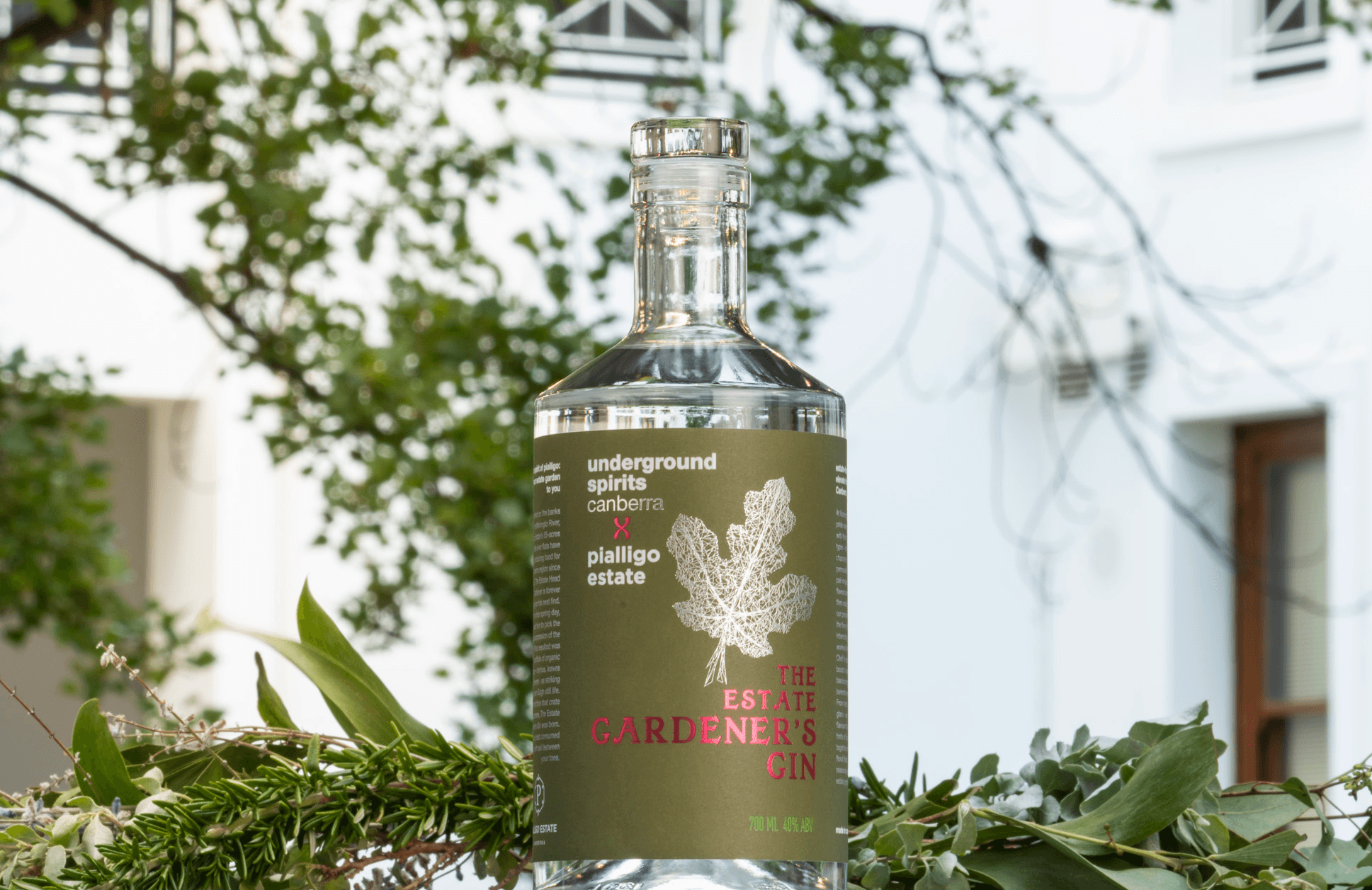 For the main aesthetic, it started as a nod to the overhead image used by Underground, but evolved into highlighting the best expression of the farm and illustrating the handfuls of fresh produce picked by the Pialligo team for inclusion in the gin.
The fig leaf was selected, the stylised silver foil the link to the icon of the Underground label. It was very clear that the colours need to focus on shades of green and a pop of pink colour was chosen to add a potent burst of colour.
The final result was a standout gorgeous label which really captures the spirit of the estate!
Label Information
Producer – Underground Spirits

Designer – Underground Spirits, Claudia Roughley

Photographer – Paul Chapman – Mode Imagery

Varietal(s) – Gin

Region – Canberra

Printing – Conventional

Paper – Killer White

Embellishments – Foil, Foil Overprint and High Build Screen