Resources
Cases
Filippo Berio Italia chooses PSL for a contemporary look
For over 150 years Filippo Berio Olive Oils have provided culinary inspiration to home cooks across the globe. The ongoing success through the years is no doubt testament to the passion and dedication of Filippo Berio himself, the man who set out in 1867 with a dream to make delicious olive oils worthy of his friends, his family – and his name.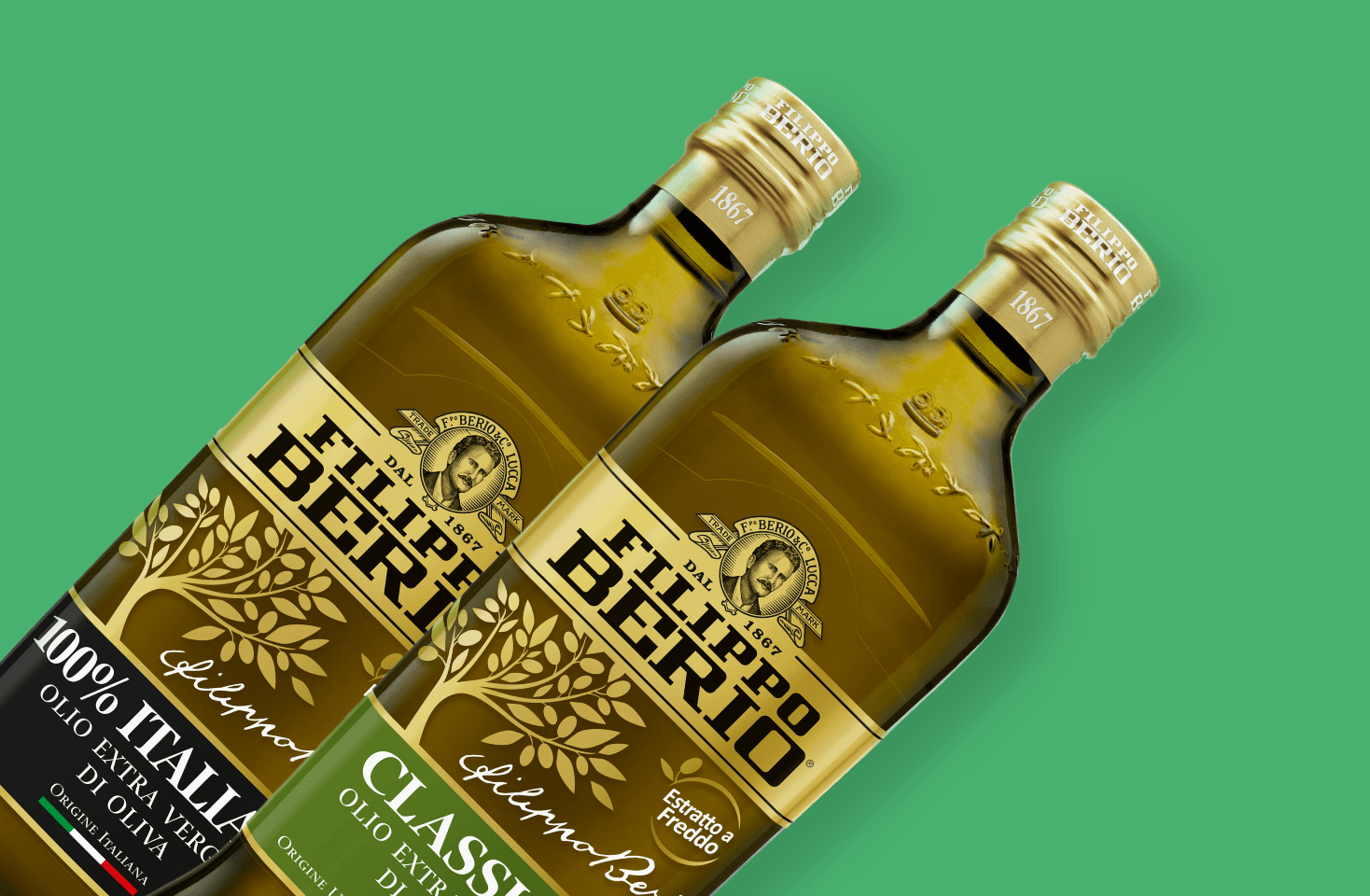 Today the SALOV®[1] Group, a historic olive oil company that has guarded the Filippo Berio®[2] legacy for over 100 years, produces his famous olive oils.
Global company, local values
Filippo Berio Olive Oil is sold in over 75 countries and it is a leading brand in the UK, USA, and Russia. Salov's Headquarter and Bottling facility is located in Tuscany and MCC Italy were ideally located to serve their label needs. The team at Lucca developed a pressure sensitive label solution for the green glass bottle.
Classic & contemporary
Steeped in tradition, the label design incorporates the image[3] and name of the brand founder as well his signature[4] of guarantee. Whilst retaining its heritage the clear, pressure sensitive label gives the package a more contemporary feel.
To enhance the premium appearance, a variety of special effects and embellishments are incorporated into the label since we have a clear on clear material with hot foil and screen to highlight the high value of the products
The result is an outstanding image with great perception of premiumization. The package stands out on shelf without losing any of the brand's authenticity.
---
[1] SALOV® is a registered trademark, property of SALOV s.p.a.
[2] Filippo Berio® is a registered trademark, property of SALOV s.p.a.
[3] It is a fanciful image, property of SALOV s.p.a., not directly nor strictly representing the brand founder or any other specific live or dead human being, so the Italian law n. 633/1941 is not applicable.
[4] Filippo Berio (signature)® is a registered trademark, property of SALOV s.p.a.