Resources
Cases
Frida Kahlo Rosé
This shrink sleeve label captures the passion and intensity for which the artist was known.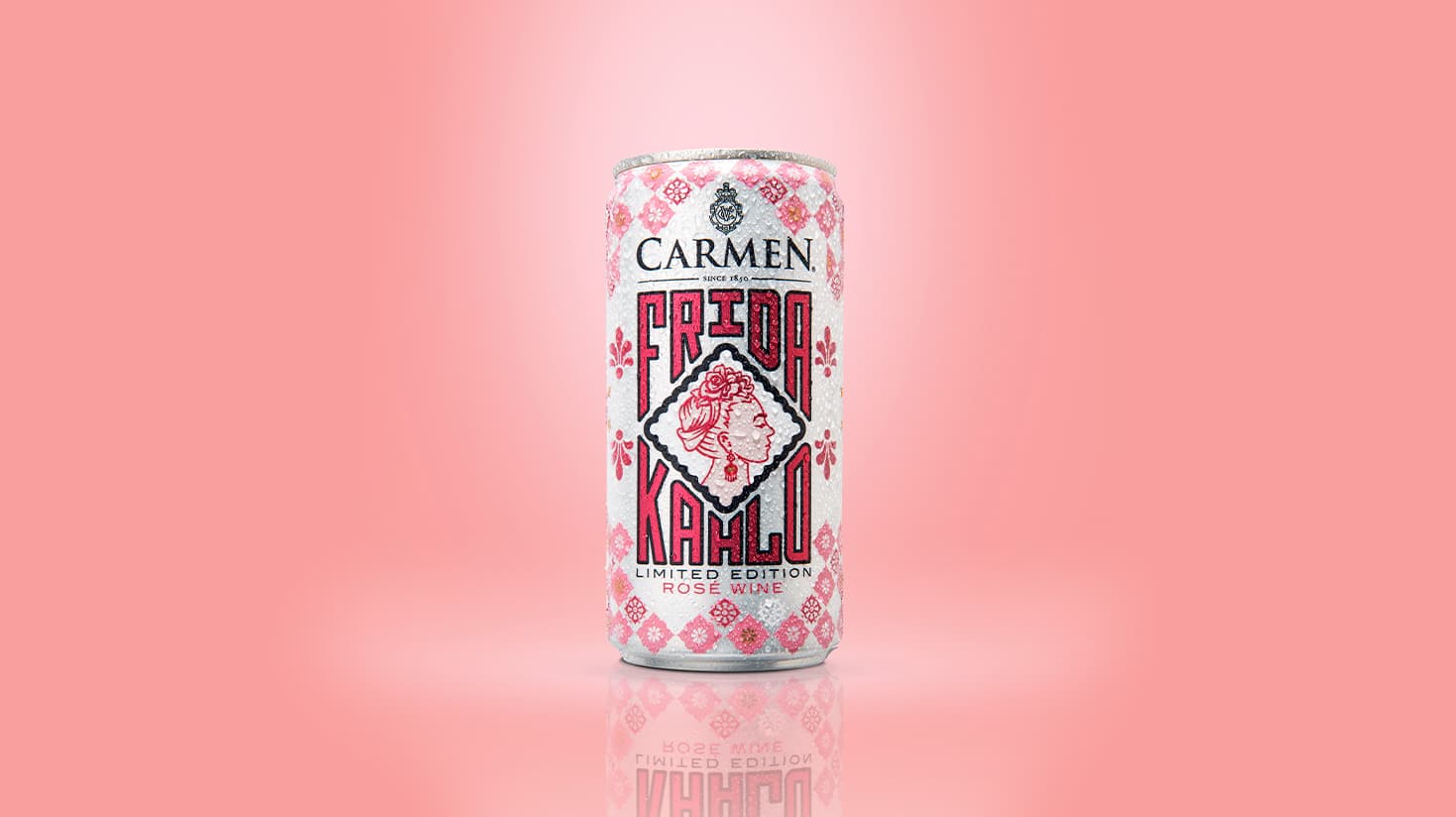 Frida Kahlo is a female icon who knew how to overcome the adversities of life and in her reality discovered an opportunity to reinvent herself. Her artistic legacy—of incalculable value—has transcended the decades and overcome the barriers of culture. Her drive to constantly transform the traditionalisms of her time still inspires us today, all around the world.
Carmen was the first vineyard in Chile and is the most experienced, a timeless classic, just like Frida. Both seek to expand their positive impact as everlasting but current and contingent female icons. That is why the Santa Rita Winery team was inspired by the passion, sophistication, elegance, and attitude of Frida Kahlo, to create a unique rosé wine—and in a new format.
Working on the Frida Kahlo rosé can with the MCC Chile team was an excellent and enriching experience, as we learned new things in the development process, which helped us get the most out of the substrate and design. It is exciting to work with a team that shares all their knowledge so that the projects are executed at the highest level.
María Paz Gálvez, Designer of the Development Area, Santa Rita Winery