Resources
Cases
From a party to a label
For the past eight years, Cofield Wines have held the Pink Pedal Party in November to raise money and awareness for Breast Cancer. Due to the challenges of 2020, and not being able to hold the Pink Pedal Party, they wanted to find a different way to hold a fundraiser. This was where the idea was born to collaborate with a local artist to create an artwork that could be then turned into a label for a limited release wine. The biggest challenge was to have value for money, whilst still being innovative and eye-catching.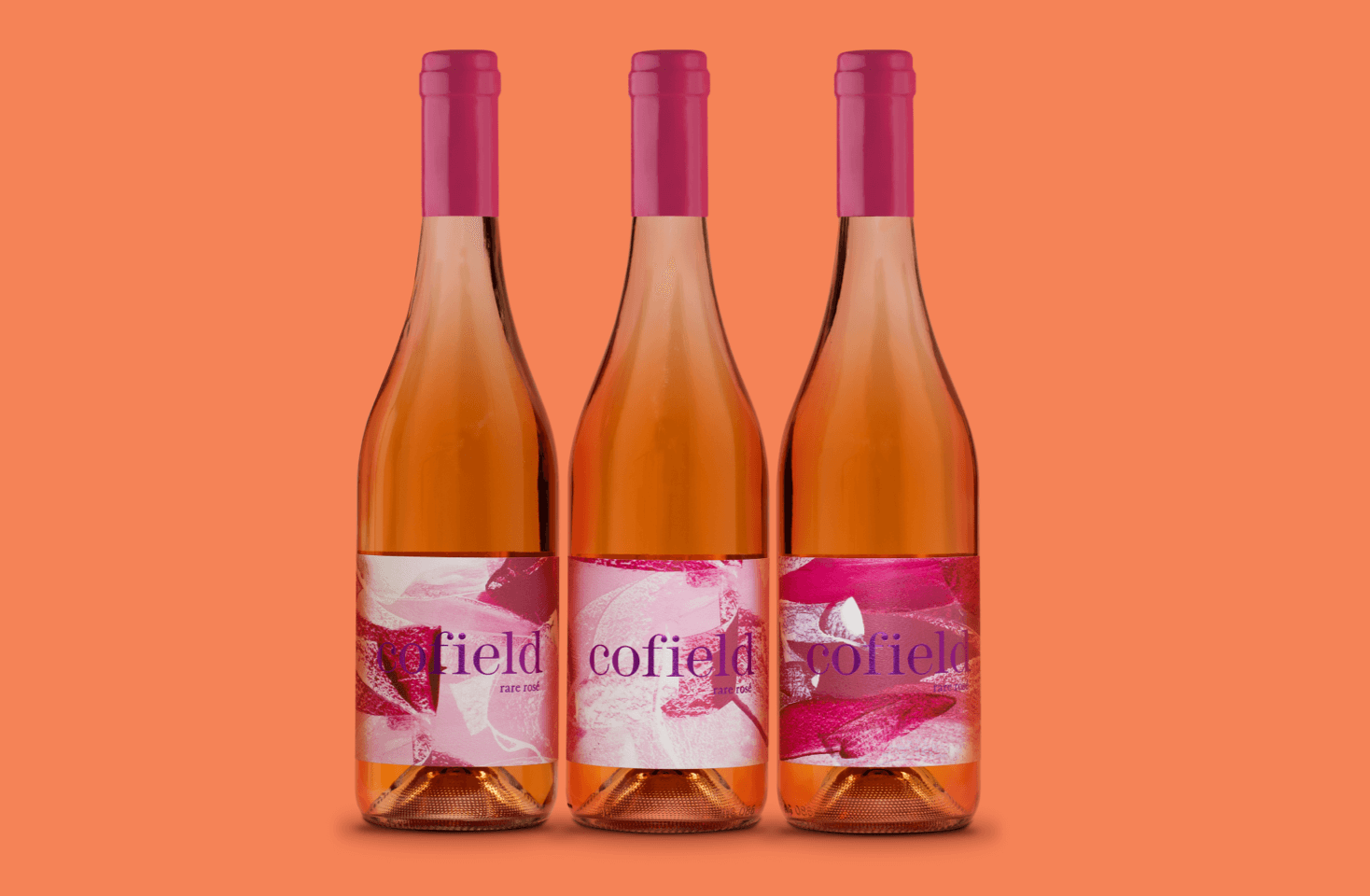 Unique labels with Mosaic printing
To meet their wishes, we suggested a digital printed label with variable data, which means that every single label is unique. When we briefed Cofield Wines on the concept, they embraced the idea whole-heartedly. The concept sat outside their more traditional labels and branding, taking them down a new and exciting path.
We held a consultative, innovative, and solution driven approach to overcome this challenge and turn it into a great opportunity. Together with the artist, the customer presented us an abstract painting. We assisted in creating a label based on that painting, while holding on to the budget.
We then sort about putting together a concept for them, based around utilizing Mosaic on the abstract image. The abstract nature of the image lent itself to using the variable image tool. Once a design was settled on, we then provided the customer with PDF proofs of what the variable images would look like.
Foil and color to stand out
The next issue to resolve was ensuring the branding stood out. We decided to utilize a foil with a color that was different; however complimentary to the painting color scheme. This tool is a common tool, with no vintage information so they can utilize this on an annual basis to keep costs down.
You listened to what we wanted to achieve and really understood the project. Your suggestion to create mosaic induvial pieces of the artwork sounded very intriguing and exactly what we were looking for. The Rare Rosé has been extremely well received by the Cancer Centre, our community and our customers. We look forward to do a similar project with your team next year and can't wait to see what we come up together!
Bronwyn Tyrell, Wine Club Manager & Marketing