Resources
Cases
Gris de Beauté: storytelling through the eye of an embossed jewel
In the heart of the Mediterranean Sea on the eastern plains of Corsica, the Winemakers of Vignerons d'Aghione have been passionately working their vines and producing the best the Terroir has to offer, since 1975. The winery has now embarked on a new venture: the production of wine with no added sulfites and they are more than happy with the result. Their Gris de Beauté "Zero sulfites" is fruity and fresh and to be enjoyed when still young.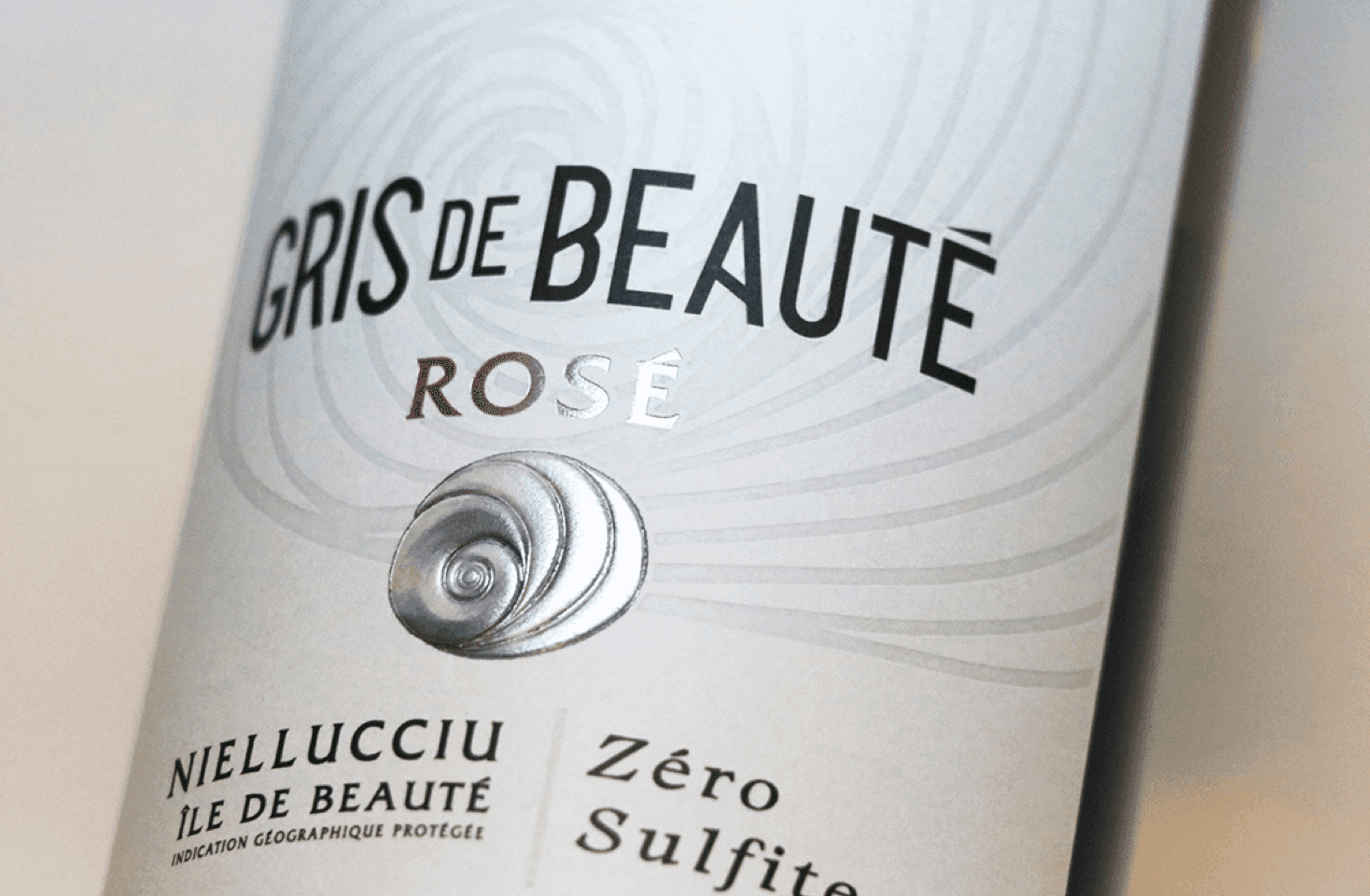 The Eye of Saint Lucia
For the Winery it was important that the legendary Mediterranean talisman, the lucky shell known as the Eye of Saint Lucia, was featured on the label. 
Les Vignerons d'Aghione have worked together successfully with MCC on many occasions. This relationship has benefited from both parts striving for sustainable methods. The goal for the design team was to tell the story of the Eye of St. Lucia, which they did so using an intricate embossing technique. For the playful use of transparency in the design, Luce WS Barrier paper proved the perfect choice, yet the focus was put on the precious shell, ornate like a jewel. 
We wanted to focus on the Eye of Saint Lucia for this label design and the embossed pearl illusion has captured this perfectly. We couldn't be happier with the result".

Anaïs Bonnet, Marketing Manager, Vignerons d'Aghione