Resources
Cases
Gunnamatta
Gunnamatta is the name given to an epic, thrilling beach on the southern edge Mornington Peninsula. For locals, it is a beach that is fiercely guarded, as the fishing, surfing and landscape are very special.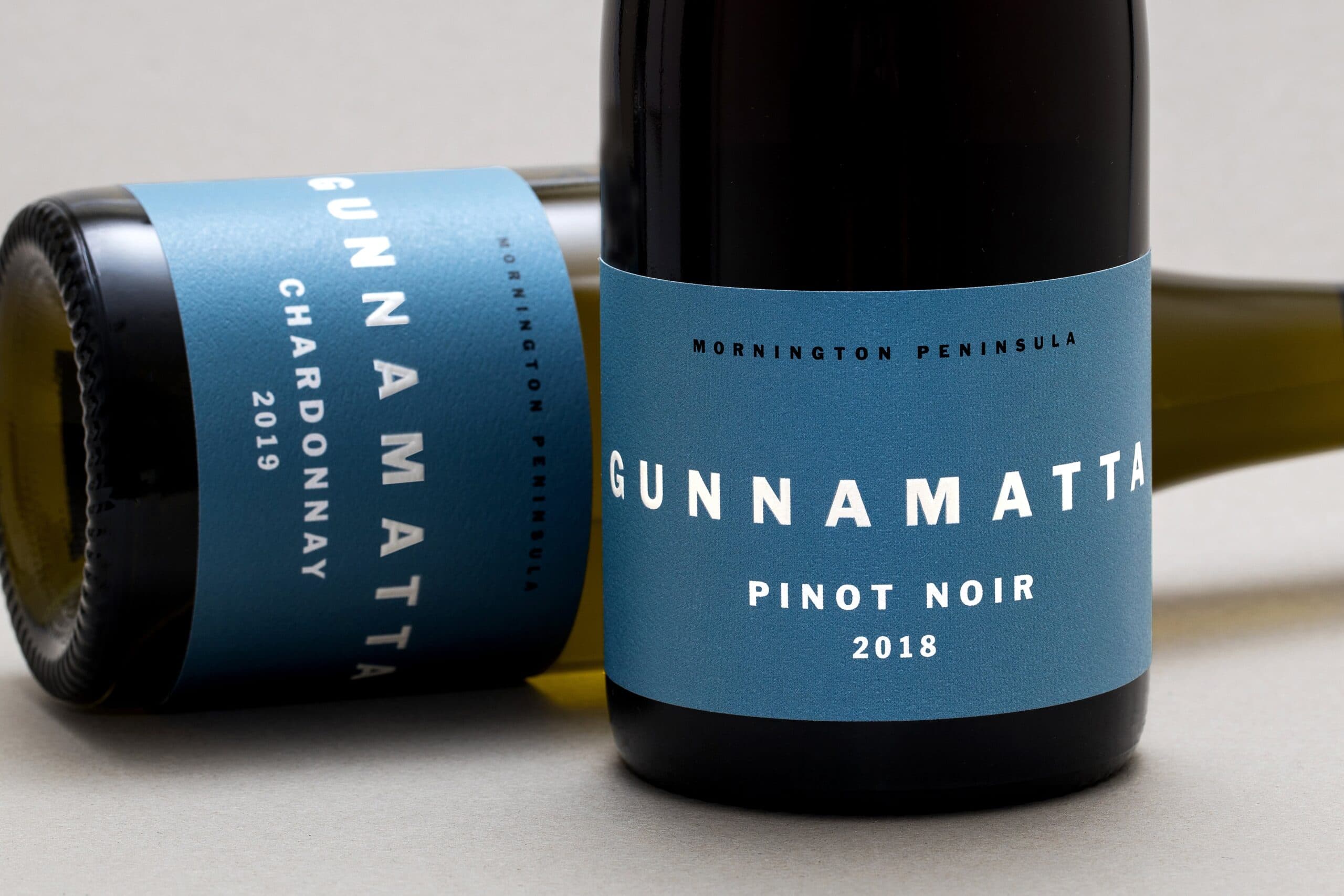 Although wine is grown in the hinterlands of the Mornington Peninsula, the coastal environment looms large in the daily life of people here. The name was chosen to plant the label firmly as a wine grown & made in the region.
Colour selection was easy when you name something to do with the water.
Label Information
Producer – Gunnamatta

Designer – Nick Harrison/MCC

Varietal – Pinot Noir, Chardonnay

Region – Mornington Peninsula, VIC

Printing Press – Digital

Stock – Bright White Felt

Embellishments – Pearl Foil/Emboss Combo